Nasdaq 100 (NDX)
Note: Low and High figures are for the trading day.
The Nasdaq 100, also known as the Nasdaq 100 index, or US tech 100, is a market capitalization system featuring more than 100 of the largest publicly-traded non-financial businesses on the Nasdaq composite index. Follow the Nasdaq 100 live price with the real-time chart and read the latest news and analysis articles. Our Nasdaq 100 forecast, key pivot points and support and resistance provide additional insights to trade Nasdaq 100 consistently.
73% of retail CFD accounts lose money
Trading forex carries a high level of risk
Daily
Classical
Pivot Points.
Last Updated:
Dec 3, 2021
The check higher in US indices this past session hasn't truly deflated the risky volatility, but it has pushed the Dow back above its 200-day SMA after the first break lower in 350 trading days. How the market's handle #NFPs Friday is important: https://www.dailyfx.com/forex/video/daily_news_report/2021/12/03/Dow-Attempts-Recovery-Nasdaq-100-Still-in-Reversal-Pattern-with-NFPs-and-Seasonality-at-Play.html https://t.co/NMNpZqup8b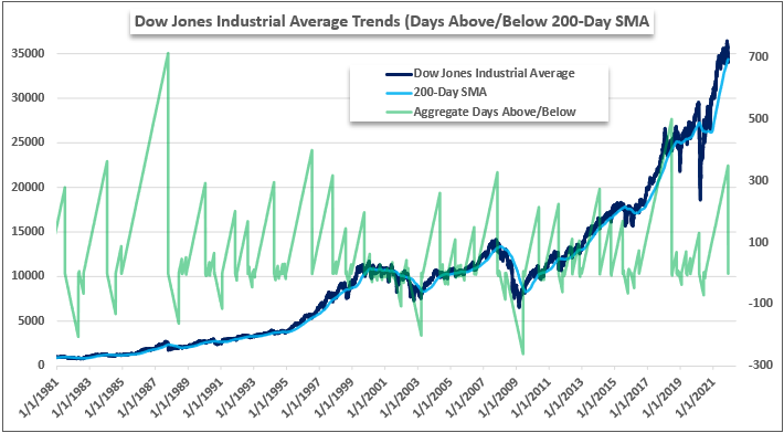 The Nasdaq 100, Dow Jones, and S&P 500 declined aggressively over the Thanksgiving holiday, but will downside momentum last this week? What are key levels to watch for? Find out from @ddubrovskyFX here:https://t.co/kAxSbos0jV https://t.co/HL2NDQMko1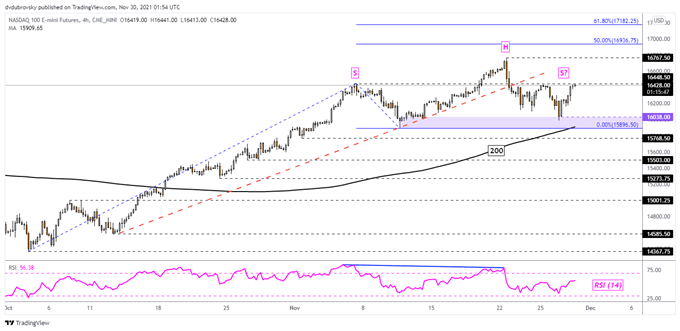 Do you think we have see the market rollover to full-blown 'risk off'? Though the $SPX, Dow and Nasdaq suggest we are deeper in; I'm not fully committed. This is what I'm watching for conviction: https://www.dailyfx.com/forex/video/daily_news_report/2021/12/02/Nasdaq-100-and-US-Indices-Bleed-Premium-While-VIX-Hits-10-Month-High-as-Risk-Aversion-Solidifies.html https://t.co/eiQMdXY8XF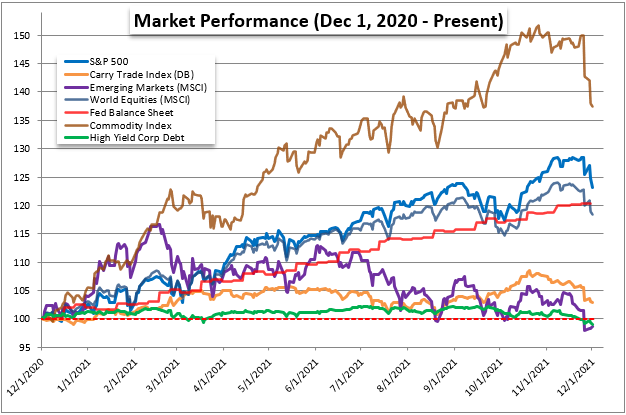 73% of retail CFD accounts lose money
Trading forex carries a high level of risk
10:30:00
LMI Logistics Managers Index Current
(NOV)
15:30:00
NY Fed Treasury Purchases TIPS 1 to 7.5 yrs
()
00:00:00
Total Vehicle Sales
(NOV)