Crude Oil Prices
of clients are
net long.
of clients are
net short.
Note: Low and High figures are for the trading day.
WTI and Brent Crude Oil Prices
Crude oil is one of the most in-demand commodities, with the two most popularly traded grades of oil being Brent Crude and West Texas Intermediate (WTI). Crude oil prices reflect the market's volatile and liquid nature, as well as oil being a benchmark for global economic activity. The oil price charts offer live data and comprehensive price action on WTI Crude and Brent Crude patterns. Get information on key pivot points, support and resistance and crude oil news.
Daily
Classical
Pivot Points.
Last Updated:
Sep 23, 2022
Commodities Update: As of 20:00, these are your best and worst performers based on the London trading schedule: Oil - US Crude: 0.80% Gold: -1.64% Silver: -3.84% View the performance of all markets via https://www.dailyfx.com/forex-rates#commodities https://t.co/KKJQQJ4NP9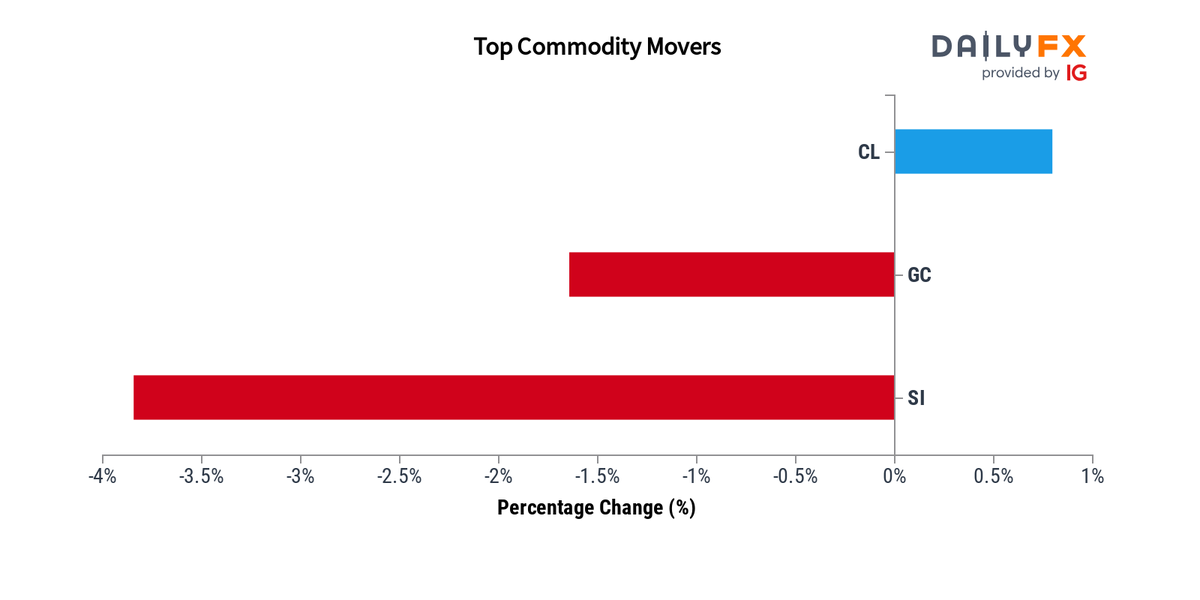 Commodities Update: As of 18:00, these are your best and worst performers based on the London trading schedule: Oil - US Crude: -0.11% Gold: -1.66% Silver: -3.97% View the performance of all markets via https://www.dailyfx.com/forex-rates#commodities https://t.co/xIgD07USZG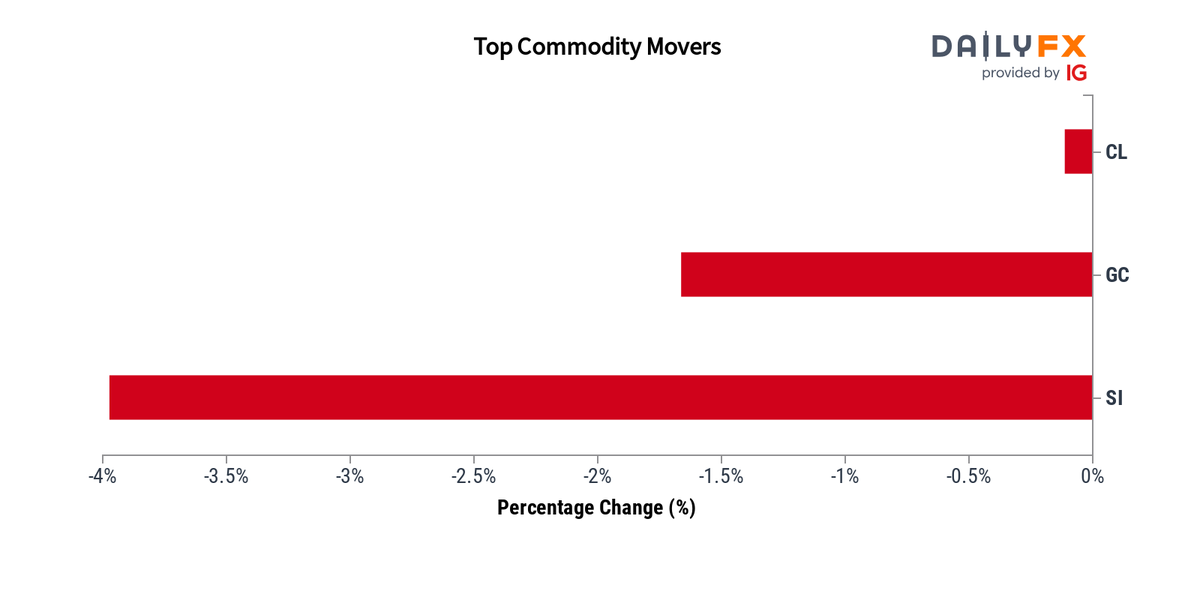 Commodities Update: As of 16:00, these are your best and worst performers based on the London trading schedule: Gold: -1.43% Silver: -3.87% Oil - US Crude: -6.03% View the performance of all markets via https://www.dailyfx.com/forex-rates#commodities https://t.co/IkvQ5JDhOs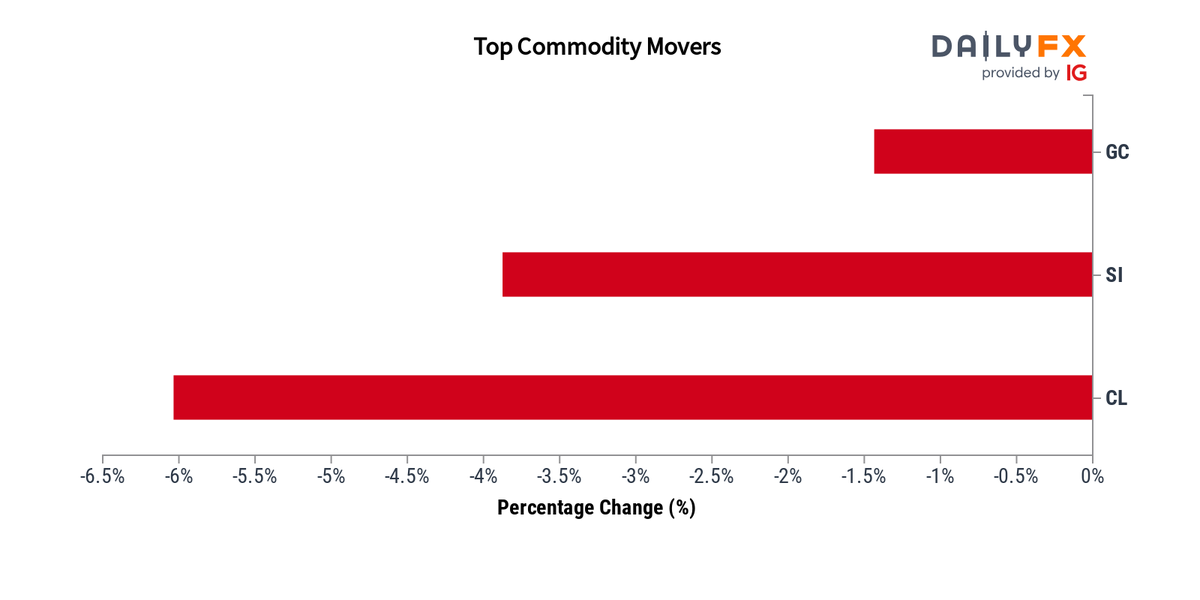 12:30:00
Chicago Fed National Activity Index
(AUG)
14:30:00
Dallas Fed Manufacturing Index
(SEP)