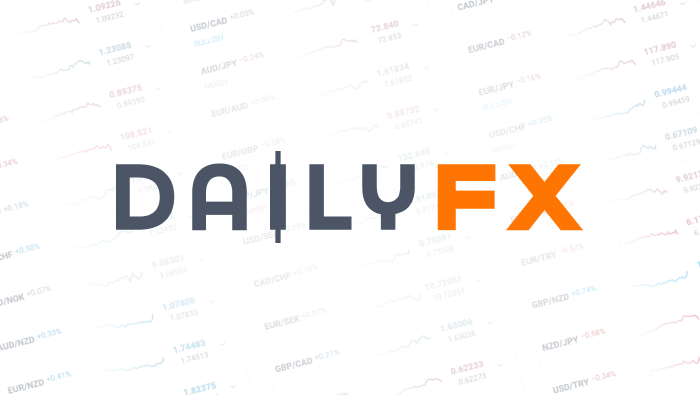 Dollar Trying to Leverage AUDUSD Reversal into EURUSD 1.30 Break
Dollar Trying to Leverage AUDUSD Reversal into EURUSD 1.30 Break

Euro Fundamentals Contradict EURUSD, EURJPY Rally

Japanese Yen: USDJPY Posts Biggest Two-Day Rally in Three Months

Australian Dollar Leads Market Decline Despite Steady Risk, Improved Rate Outlook

British Pound Run Growing Extreme With April 1.6300 High In Sight

Oil Suffers Shocking, 3.9 Percent Decline in Minutes

Gold

Threatening a Turn and 1750 Break as Dollar Firms, Volume Crashes
Dollar Trying to Leverage AUDUSD Reversal into EURUSD 1.30 Break
After the exaggerated risk appetite rally last week that leveraged S&P 500 to multi-month highs and nudged EURUSD's bullish tally to approximately 1100 pips (in less than 2 months), the FX and capital markets were finally taking a break Monday. A pause, however, does not necessarily imply that investor sentiment has conceded to a wholesale reversal. And, unless this underlying fundamental theme can take the reins, the dollar's recoverywill remain out of reach. For the greenback, offered an impressively consistent – yet reserved – advance. The currency advanced against all but the British pound, but the 0.1 percent slide for the market's most liquid pair (EURUSD) suggests the move held relatively little fundamental depth beyond a mild correction from 'oversold levels'.
Where the dollar heads this week and beyond is largely a function of general risk appetite trends. Given the Fed's stimulus expansion this past week ($40 billion in monthly purchases of mortgage-backed securities), speculative markets have yet another backstop while the dollar adds a weight to the unofficial (unintended?) effort to devalue the currency. That means that a fundamental support for the dollar would have to be a proactive one or otherwise all encompassing. The balance between risk and reward is a comprehensive theme that can alter all markets and leverage (or undermine) cross-asset correlations. It is on this front, that we have a conflict amongst the majors. On the one hand, AUDUSD (typically one of the most sensitive pair to risk trends) has posted a meaningful correction from easily recognizable resistance: the 1.06 high from August and descending trendline from July 2011. Normally, this could be assessed as a leading move in sentiment for the FX market, accept there was direct contradiction. Under strong risk aversion moves, EURUSD and other majors show similar preference for the safe haven dollar. That wasn't the case Monday. Furthermore, the US equity indexes didn't through in their support either. The S&P 500 held above 1,450.
There are other fundamental considerations when it comes to trading the dollar; but given the developments of the past weeks, it is unlikely that any of those other factors will supplant sentiment for the currency's favor. That means that the next big move in AUDUSD and EURUSD will likely find the two moving in the same direction and at the same pace. Of course, as long as participation (liquidity, volume) is lacking, the relationship can continue to stray. Though we can see the after-effects to a return of strong risk appetite trends easily enough (aggressive market swings and strong correlations), the foundation for the move is better monitored by watching volume figures on benchmark risk measures (like the S&P 500) and volatility measures (VIX or FX VIX).
Euro Fundamentals Contradict EURUSD, EURJPY Rally
The euro has posted an exceptional performance against the majors over the past week. From last Monday, the shared currency advanced 3.3 percent against the yen, 2.7 percent against the dollar and 1.4 percent versus the Australian currency. The uniform advance reflects strength against safe haven, high-yield and fellow European currencies alike. There are few better measures of inherent strength for a currency (versus relative weakness of counterparts). Yet, what is this improvement based on? From turn to acceleration (two distinct phases these past weeks), it is logical to establish an initial turn with ECB President Draghi's promise to do whatever was necessary to stabilize the Union. The buoyancy gained traction when the Outright Market Transaction (OMT) program was introduced. Yet, with many programs introduced by European authorities to 'save' the Euro and its monetary union, the effort has merely bought time and not solved underlying progress. Is this situation any different? The central bank will not buy government bonds from a country unless it asks for a full bailout, meets conditions and can access the market. Being denied or losing the support after its approved would be a terrible stigma. The markets will second guess the 'good news'.
Japanese Yen: USDJPY Posts Biggest Two-Day Rally in Three Months
USDJPY extended its post QE3 reversal by tallying a second bullish, daily close through Monday for the biggest two-day advance 122 pips in three months. This perhaps peaks more to the slow pace of this pair in general rather than the recent volatility. Yet, the fact that the yen is dropping against a currency that is equal for risk and was just recently weighed by stimulus should be a major concern ahead of the BoJ meet.
Australian Dollar Leads Market Decline Despite Steady Risk, Improved Rate Outlook
What has driven AUDUSD to its stand out correction from late Friday? The pair's slide contradicted traditional risk trends as the S&P 500 held above 1460 (though it was technically the first bearish close in five trading days) and the RBA's 12-month rate forecast is the best in three weeks (calling for only 73 bps in cuts). Separation from thematic fundamentals isn't uncommon, but it doesn't usually last.
British Pound Run Growing Extreme With April 1.6300 High In Sight
The title of 'overbought' seems to be a more popular fit to US equities or the EURUSD's aggressive advance. However, by pure consistency, GBPUSD outshines them all. The pair's six-week run through this past Friday's close matches the steadiest advance since early 2005. Furthermore, the five-day rally through Monday is the most consistent since April 27. Will this trend end with a whimper or a roar?
Oil Suffers Shocking, 3.9 Percent Decline in Minutes
Without doubt, the biggest mover on the day was US oil. It was also the most mysterious. The 2.4 percent drop on the day is remarkable enough (biggest single-day slide since July 23), but it was incredible $3.82 (3.87 percent) that occurred within minutes in the afternoon session that truly stood out. Taking stock, volume on the day wasn't extreme but the CBOE's oil volatility index spiked to a three-and-a-half year high.
Gold Threatening a Turn and 1750 Break as Dollar Firms, Volume Crashes
Gold doesn't require risk trends to keep moving, it can move on the currency-devaluing efforts of stimulus enough. The question is whether the ECB and Fed's open-ended programs represent enough of an anti-currency drive to justify a steady transition of capital something as liquidity and fungible as the dollar or euro to an asset as expensive and lacking for yield as gold. There is a tipping point.
**For a full list of upcoming event risk and past releases, go towww.dailyfx.com/calendar
ECONOMIC DATA
Next 24 Hours
GMT

Currency

Release

Survey

Previous

Comments

1:30

CNY

China Property Price (AUG)

-

13

Price drop stagnating as government tries to balance

6:00

EUR

EU 25 New Car Registrations (AUG)

-

-2.9%

Large purchases continue to drop

8:30

GBP

DCLG UK House Prices (YoY) (JUL)

2.1%

2.3%

Expected better than Rightmove

8:30

GBP

CPI (MoM) (AUG)

0.5%

0.1%

YoY British inflation expected to drop; King QE policies called into question though term ends next year

8:30

GBP

CPI (YoY) (AUG)

2.5%

2.6%

8:30

GBP

Core CPI (YoY) (AUG)

2.1%

2.3%

8:30

GBP

RPI (AUG)

243.3

242.1

Retail prices also expected to soften, most likely on weaker commodity prices in August

8:30

GBP

RPI (MoM) (AUG)

0.5%

0.1%

8:30

GBP

RPI (YoY) (AUG)

3.1%

3.2%

8:30

GBP

RPI Ex Mort Int.Payments (YoY) (AUG)

3.0%

3.2%

9:00

EUR

German ZEW Survey (Current Situation) (SEP)

18

18.2

German sentiment level expected to rise in September on ESM ruling, additional work for Spain and Greece

9:00

EUR

German ZEW Survey (Eco Sentiment) (SEP)

-20

-25.5

9:00

EUR

Eurozone ZEW Survey (Economic Sentiment) (SEP)

-21.2

12:30

USD

Current Account Balance (2Q)

-$126.6B

-$137.3B

Foreign borrowing deficit falling

13:00

USD

Total Net TIC Flows (JUL)

-

$16.7B

Interest in treasuries may rise in July on risk averse purchases

13:00

USD

Net Long-term TIC Flows (JUL)

-

$9.3B

14:00

USD

NAHB Housing Market Index (SEP)

38

37

Rise in housing market may be helped by new QE3 MBS purchases

22:45

NZD

Current Account Deficit-GDP Ratio (2Q)

-5.2%

-4.8%

Balance expected to soften as Chinese demand drops, export prices fall

22:45

NZD

Current Account Balance (2Q)

-$1.62B

-$1.31B

-:-

JPY

Bank of Japan's Monetary Policy Meeting

0.10%

0.10%

First day of BoJ September meeting; Shirakawa has been pressured by Noda
| | | |
| --- | --- | --- |
| GMT | Currency | Upcoming Events & Speeches |
| 1:30 | AUD | Reserve Bank Board - September Minutes |
| 5:45 | CHF | SECO September 2012 Economic Forecasts |
| 8:30 | EUR | Spain to Sell 12 and 18-month Bonds |
| 9:00 | EUR | Greece to Sell €1 Bln in 3-month Bonds |
| 10:00 | EUR | EFSF to Sell €2 Bln in 6-month Bonds |
| 12:00 | USD | Fed's Evans Speaks on the Economy in Michigan |
| 15:30 | USD | New York Fed President Dudley to Speak on Economy in NJ |
| 20:30 | USD | New York Fed President Dudley to Speak on Economy in NJ |
| 23:15 | USD | Fed's Lacker Speaks on Monetary Policy in New York |
SUPPORT AND RESISTANCE LEVELS
To see updated SUPPORT AND RESISTANCE LEVELS for the Majors, visitTechnical Analysis Portal
To see updated PIVOT POINT LEVELS for the Majors and Crosses, visit ourPivot Point Table
CLASSIC SUPPORT AND RESISTANCE
EMERGING MARKETS 18:00 GMT

SCANDIES CURRENCIES 18:00 GMT

Currency

USDMXN

USDTRY

USDZAR

USDHKD

USDSGD

Currency

USDSEK

USDDKK

USDNOK

Resist 2

15.5900

2.0000

9.2080

7.8165

1.3650

Resist 2

7.5800

5.6625

6.1150

Resist 1

15.0000

1.9000

8.5800

7.8075

1.3250

Resist 1

6.5175

5.3100

5.7075

Spot

12.7803

1.7981

8.2627

7.7524

1.2258

Spot

6.5875

5.6939

5.7217

Support 1

12.5000

1.6500

6.5575

7.7490

1.2000

Support 1

6.0800

5.1050

5.3040

Support 2

11.5200

1.5725

6.4295

7.7450

1.1800

Support 2

5.8085

4.9115

4.9410
INTRA-DAY PROBABILITY BANDS 18:00 GMT
| | | | | | | | | | |
| --- | --- | --- | --- | --- | --- | --- | --- | --- | --- |
| Currency | EUR/USD | GBP/USD | USD/JPY | USD/CHF | USD/CAD | AUD/USD | NZD/USD | EUR/JPY | GBP/JPY |
| Resist. 3 | 1.3216 | 1.6344 | 79.22 | 0.9354 | 0.9819 | 1.0551 | 0.8332 | 104.02 | 128.71 |
| Resist. 2 | 1.3185 | 1.6316 | 79.06 | 0.9333 | 0.9802 | 1.0525 | 0.8310 | 103.74 | 128.43 |
| Resist. 1 | 1.3155 | 1.6289 | 78.90 | 0.9311 | 0.9785 | 1.0499 | 0.8289 | 103.46 | 128.15 |
| Spot | 1.3094 | 1.6234 | 78.59 | 0.9268 | 0.9750 | 1.0447 | 0.8246 | 102.90 | 127.59 |
| Support 1 | 1.3033 | 1.6179 | 78.28 | 0.9225 | 0.9715 | 1.0395 | 0.8203 | 102.34 | 127.03 |
| Support 2 | 1.3003 | 1.6152 | 78.12 | 0.9203 | 0.9698 | 1.0369 | 0.8182 | 102.06 | 126.75 |
| Support 3 | 1.2972 | 1.6124 | 77.96 | 0.9182 | 0.9681 | 1.0343 | 0.8160 | 101.78 | 126.47 |
v
--- Written by: John Kicklighter, Senior Currency Strategist for DailyFX.com
To contact John, email jkicklighter@dailyfx.com. Follow me on twitter at http://www.twitter.com/JohnKicklighter
To be added to John's email distribution list, send an email with the subject line "Distribution List" to jkicklighter@dailyfx.com.
Additional Content:Money Management Video
The information contained herein is derived from sources we believe to be reliable, but of which we have not independently verified. Forex Capital Markets, L.L.C.® assumes no responsibility for errors, inaccuracies or omissions in these materials, nor shall it be liable for damages arising out of any person's reliance upon this information. Forex Capital Markets, L.L.C.® does not warrant the accuracy or completeness of the information, text, graphics, links or other items contained within these materials. Forex Capital Markets, L.L.C.® shall not be liable for any special, indirect, incidental, or consequential damages, including without limitation losses, lost revenues, or lost profits that may result from these materials. Opinions and estimates constitute our judgment and are subject to change without notice. Past performance is not indicative of future results.
DailyFX provides forex news and technical analysis on the trends that influence the global currency markets.