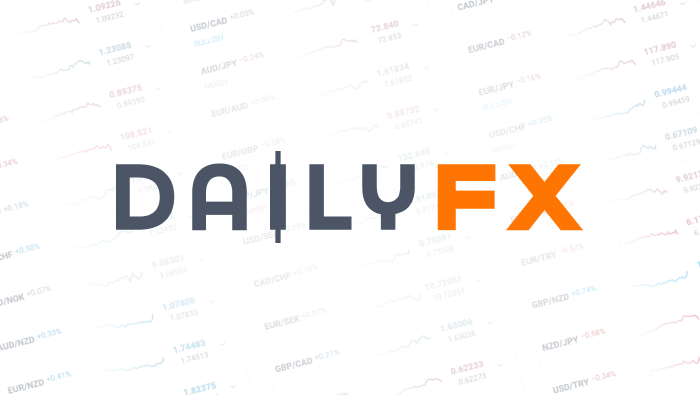 Learn Forex: Instructor Strategy Adjustments 2012 (Part 4 of 4)
Article Summary: Volatility is down 33% in 2012. Adjusting to the lower forex volatility meant shifting focus towards clean technical analysis patterns with good risk-to-reward ratios.
Part 1of 4 – James Stanley
Part 2 of 4 – Tyler Yell
Part 3 of 4 – Walker England
Part 4 of 4 – Jeremy Wagner
Any professional, regardless of their field, are always looking for ways to adapt to the changing environment around them. Trading is no different. The biggest market adjustment I found the need to adapt to in 2012 was the lessening of already quiet volatility.
Learn Forex: Average Average True Range Values (ATR)*
*AUD Average ATR values are annual averages of all Australian Dollar pairs, CAD Average ATR values are annual averages of all Canadian Dollar pairs, etc.
As you can see from the above chart, comparing volatility levels from 2012 to 2011 shows Average ATR values were about 33% less in 2012. This means trends were shallower and not as obvious, especially in the US Dollar.
However, I started off the year focused on US Dollar pairs. The biggest change I made was widening my scope of vision to consider all pairs showing a clean pattern.
To illustrate, I looked at my trades during the first 2 months of the year and the last 2 months of the year to determine the percentage of trades taken in cross pairs versus the majors.
Learn Forex: Percentage of Trades in Majors versus Crosses
What I found was that 2/3rd of trades taken at the beginning of the year were in the US Dollar. As you can see from the first chart, the US Dollar is one the lowest volatile pairs for 2012. Strong trends can exist in low volatility, but in the case of the US Dollar, it has made little net progress over the course of calendar year 2012.
For example, the EURUSD and AUDUSD are only 200 pips above its location on January 2, 2012. Likewise, the GBPJPY (a cross pair) has been one of the largest movers for the 2012 calendar year with an advance of 1600 pips.
Those are obvious extreme examples, but you get my point. When the US Dollar stagnates, that often times means there is a trend developing in a cross pair.
That is why I shifted my focus away from the majors and seeking out opportunities of clean patterns on cross pairs. As a result, for the past 60 days, 58% of trades were on a forex cross pair.
(To learn more about forex majors and cross pairs, this 20 minute New2FX Course explains it in addition to forex leverage and how much is appropriate. Registration is free by clicking HERE.)
Why Does Trading Forex Cross Pairs Matter?
Don't get me wrong – I'm not saying that cross pairs are better than the majors. My preferences are those instruments that are showing good opportunities at good risk to reward ratios. What I am saying is that many times, while traders focus on specific pairs they may miss out on the larger trends taking place. It is good to occasionally take a step back and look at Daily charts to see strong levels of support and resistance. Strong intraday trends can even occur when volatility is low as some cross pairs are likely trading in large ranges. Don't forget, a range can be made up of mini trends.
Additional Reading:
Learn Forex: 2 Benefits of Trading Forex Crosses
Learn Forex: Time Strong Trend Entries with RSI Oscillator
---Written by Jeremy Wagner, Head Trading Instructor, DailyFX Education
Follow me on Twitter at @JWagnerFXTrader.To be added to Jeremy's e-mail distribution list, click HERE and enter in your email information.
Looking for a strategy to trade? Take our free "Trading with Commodity Channel Index" course.
In the course, we teach:
How to add this indicator to your Marketscope charts
How to read this indicator which was created over 30 years ago
How to time entries for higher probability trades
Answer the quiz questions and receive a strategy of buy/sell rules at the end of the course.
Register HERE and start your learning now!
DailyFX provides forex news and technical analysis on the trends that influence the global currency markets.