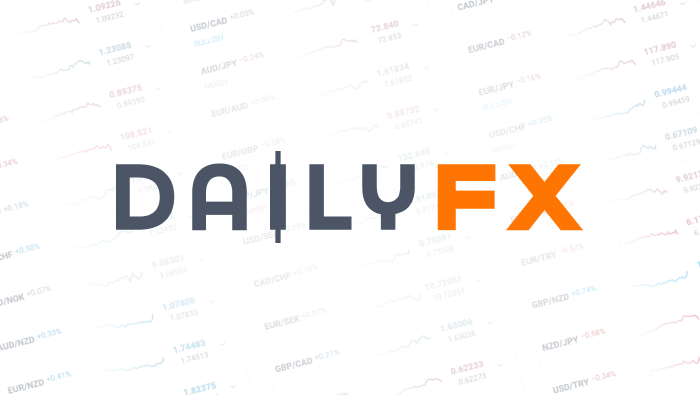 Learn Forex: Time Strong Trend Entries with the RSI Oscillator
Article Summary: Finding and trading strength is what trend following is all about. The Relative Strength Index (RSI) is one of the most well-known overbought or oversold indicators. However, RSI is often a better tool to enter and identify entries on a trend depending on market conditions. Here is a breakdown on how to use the RSI for trend trading.
The RSI became famous as an oscillator to determine reversal based entries. However, the meaning of the RSI as introduced by creator Welles Wilder is to display the strength behind a move absent of price and see if exhaustion is on the horizon or if there more room for the trend to run.
Many traders love how RSI looks to the strength behind the move instead of price alone to see when momentum is building or exhaustive.When you know the relative strength behind a move you will see the truth behind the trend you look to enter or stay in for more profits. If strength is consistently building we want to stay in the trade. If strength is exhaustive and fails to stay above or below a certain level we look to exit.
As many traders have learned, when strength is building you either want to jump on or move out of the way. You will rarely if ever want to stand In the way of a strong move.
The RSI shows us the clearest form of energy or the will behind the price. If EURJPY continues to move up for months on end as it has the RSI will point out the directional price momentum. For the EURJPY, that has kept the RSI elevated with dips for entries.When you can identify support on RSI, you have found a trend that is intact and worth staying in.
How to Use RSI for Trend Trading
Add a 100 period moving average to filter for price direction and the RSI with the 14 period default settings on your chart. With the 100 period moving average, we will only look to take trades with trend. Any counter trend opportunity offers a less probable outcome and, in the end, the payoff isn't worth it.
The RSI will always give you a value between zero and 100. This is based on relative strength. The RSI compares average gains to average losses over a specified period of time. You will not see 0 or 100 with default settings but something in between.If you had 14 consecutive up days, you would theoretically get a reading of 100 based on closing price of the day.
If you find yourself with higher average gains on the RSI than average losses, you will be above 50 on the index. You are then square in the middle of an uptrend and only want to be looking for strong entries which RSI will help you identify.
When an uptrend is identified, the support on the RSI will often be the 40 level and you can look for entries off that bounce. When you're in a downtrend the resistance will be 60 and you can sell off that bounce.
Learn Forex: EURJPY, 4 hour chart where RSI consistently bounced off the RSI 40 level in late September
Learn Forex: EURJPY another 850 Pips Higher As RSI Consistently Bounced Off the 40 Level
In an uptrend with RSI, we look for consistent readings above 40-50 and bouncing off that support to go back into "overbought levels". Bull Trends will often move between 80-40.
For downtrends, we look for consistent "oversold" readings below 50-60 and bounces off that resistance to go back into "oversold" levels. In a down trend, you can comfortably remain short while sticking to your risk: reward ratios.
Bear trends will often move between 60-20 most often. You will also notice the stronger the trend, the lower the highs on the RSI read.
Learn Forex: USDCHF with a 60-20 Range on RSI with a well-defined downtrend
Once the support or resistance pattern is broken on the RSI, then we can look to make a proper exit. Like most trading systems, the market may breathe around important levels before resuming the trend.
Using the14-period RSI over a longer time frame like a 4 hour (shown above) or Daily chart is preferred. This setting eliminates distorting the overall relative strength reading from higher volume periods of the day (London - NY Session) by looking at larger periods.
The RSI over a longer period of time will also clarify if there is sustained strength in the trends direction.
Summary of Rules:
If you see a breakout into the RSI Bull Zone of 40-80 and price honors those levels as support and resistance, you'll look only to high probability buy entries in favor of the complementary moving average.
If you see a breakout into the RSI Bear Zone 20-60 and price honors those levels as support and
resistance, you'll look only to high probability sell entries in favor of the complementary moving average.
Tis the Season for a Bonus Offer
Click here to watch DailyFX's first installment of our Trading with RSI video course. If you send an email to tyell@dailyfx.com or fill out this online form, you will receive a temporary log in to Daily FX Plus to test out our best offering until New Year's Day so you can experience what is available to live clients at no cost.
---Written by Tyler Yell, Trading Instructor
To be added to Tyler's e-mail distribution list, please click here.
Want to learn more about trading RSI? Take our free RSI training course and learn new ways to trade with this versatile oscillator.
DailyFX provides forex news and technical analysis on the trends that influence the global currency markets.