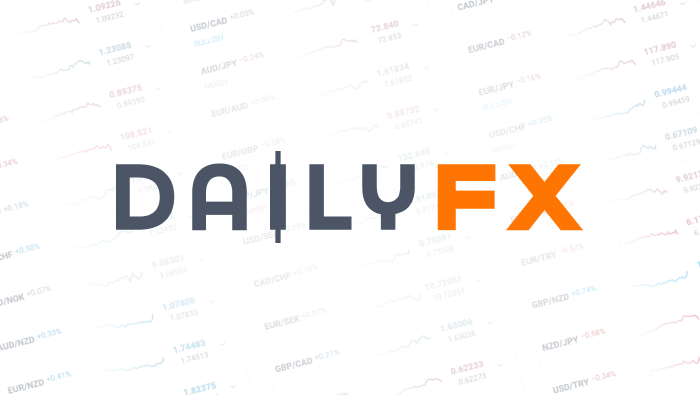 Learn Forex: Instructor Strategy Adjustments 2012 (Part 1 of 4)
Article Summary: 2012 was a unique year fueled by massive uncertainty and numerous financial conundrums by the largest economies in the world. This made it a very unique year for traders. This article explains the top adaptation I made to my approach throughout the year; and since my strategies remain mostly unchanged from the start of the year – my top adaptation was a reaffirmation to the art and truth of technical analysis.
Part 1 of 4: James Stanley
I came into 2012 looking for a continuation of 2011, which is to say strong trends with heightened volatility driven by a very uncertain fundamental environment.
Through 2012, the fundamental environment remained extremely uncertain; but the disconnect between prices and news only seemed to grow. This led me to rely even more heavily on my charts, prices, and technical analysis as traders entering positions based on news flow often ended up like a cat chasing their tails.
A prime example of this, and a date that I will remember for a long time is June 1, 2012. This was an NFP Friday, and the release of the United States Non-Farm Payroll number is often looked at as a baseline of fundamental analysis.
We went into this particular Friday expecting to see an addition of 151,000 jobs added to American payrolls. After a bloody 3-month span in March, April, and May, in which the EURUSD moved down over 800 pips, and the AUDUSD pair moved down over 1100 pips - this report took on perhaps even more importance than it usually does when it's released on the first Friday of every month. The chart below will show what the market was looking at on AUDUSD as we moved into this NFP announcement:
AUDUSD lost over 1100 pips in the 3 months leading into June's NFP
Created with Marketscope/Trading Station II
People were looking for hope.
Unfortunately, when the number came out - that hope quickly dissipated. Only 69,000 jobs were added to Non-Farm American payrolls - a HUGE miss that should have served to only heighten the risk-off mode the market had taken in May.
And at least initially, the market cooperated - as the US Dollar rallied on the heels of the data print.
However, shortly after the number was released, a stark change took place. And this feeling that took ahold of markets is what I will remember for a long time to come; as its almost as if a light-switch was flipped.
All of the sudden, the market began rallying, the US Dollar selling off - and risk assets such as the AUDUSD or EURUSD began moving up with considerable strength. This is completely the opposite of what myself, and many other traders, analysts, and portfolio managers across the world had expected.
The story behind this is that as the economic data became even devastating, the expectation of future action from the Federal Reserve increased massively; the same actions that were seen in 2010 and 2011 but this time, the market began factoring it in far before the Fed began talking about it.
This day, June 1, 2012 showed us the lowest price on AUDUSD and many other currency pairs that would be seen in the year. The chart below will show how the Aussie traded after this June 1 NFP announcement:
The low hit during the June 1st NFP Announcement was the low of the year
Created with Marketscope/Trading Station II
This cataclysmic event, a much worse than expected jobs report - was the turning point in prices as the world came to expect another round of easing out of the United States.
We ended up getting the additional round of easing, announced in September - a full 3 months later; and sure enough within a few months after the announcement of QE3, the market began selling off - once again doing the opposite of what one might expect given that particular set of circumstances.
My biggest adjustment from 2012 is further entrenchment to rely on my charts rather than expected news flow to get directional biases in the market. Because not only do we have no idea what any given fundamental data release might be - we also have no idea how the market is going to price such an announcement.
This is a double-barreled quotient of risk that my trading, and my sanity do much better without. Instead, I'll further focus my approach of Technical Analysis, Price Action, and Risk & Trade Management to continue to march towards my goals.
--- Written by James Stanley
To contact James Stanley, please email JStanley@DailyFX.com. You can follow James on Twitter @JStanleyFX.
To join James Stanley's distribution list, please click here.
Would you like a customized curriculum to walk you through Trading Education? Take our Trader IQ quiz and receive a full lesson plan with numerous free resources to expand your information arsenal.
DailyFX provides forex news and technical analysis on the trends that influence the global currency markets.