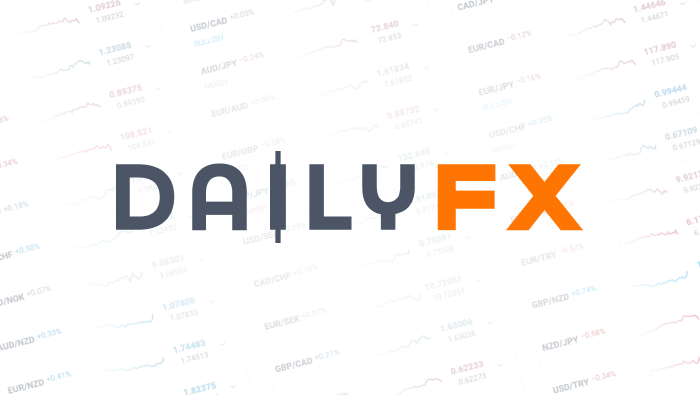 Learn Forex: Adapting Forex Strategies in Trendless Markets (Part 3 of 4)
Article Summary:Major Forex trends, for pairs such as the EURUSD, became hard to decipher in 2012. Learn how to adapt your trending market strategy for range bound conditions.
Part 1 of 4 – James Stanley
Part 2 of 4 – Tyler Yell
Part 3 of 4 – Walker England
Part 4 of 4 – Jeremy Wagner
One rule that should be repeated by every trader is to find a plan and stick with it. However, any experienced trader knows that they must remain flexible as the market can throw a wrench in your trading at a moment's notice. This was exactly the case for much of 2012 when some of Forex markets most frequently traded pairs did not have an established market direction. Trend traders heavily rely on trading a market bias as price heads in a specific direction. But what happens when market direction becomes difficult to determine. The EURUSD daily graph for 2012 below is a great example of just that.
The EURUSD opened for trading on January 2nd 2012 at a price of 1.2958. From that point price moved higher up to the standing 2012 high at 1.3485. From this point the market tumbled 1484 pips over 5 months to the 2012 low. At first glance this may sound like a downtrend, but wait there is more. From the low of 2012 the EURUSD has reversed yet again and is now trading just 32 pips from where the market opened at the start of the year! Sound confusing to trade? It most definitely was!
So what is a trader to do when the market direction is undeterminable?
Learn Forex – EURUSD Daily
(Created using FXCM's Marketscope 2.0 charts)
Trade Ranges
The answer itself is simple. When the market gives you ranges, trade ranges! When markets are moving sideways, it is best to adapt and look for a clearly ranging pair to trade. One of the best ranging currency pairs for 2012 has been the GBPCAD. The range can be identified by first drawing a series of support and resistance lines. Below we can see overhead resistance created on the daily chart by connecting a series of highs near 1.6160. Conversely the GBPCAD support can be found by connecting its 2012 lows at 1.5462 and 1.5466. As price moves between these two points, traders can then work on adapting their execution strategy.
The great thing about ranges is that we can adapt a trending market plan to suit the environment. Often trending market traders will look to use indicators such as CCI, RSI, or MACD in conjuncture with support and resistance lines to trade market swings. The key with trend trading has been to buy support in an uptrend and to sell resistance in a downtrend, while respectively looking for the creation of higher highs or lower lows. The same logic is true when trading ranges; however we can plan to trade both sides of the market while having a clear profit target in either support or resistance. Let's look at an example of a range trading setup.
Learn Forex – GBPCAD Daily Range
(Created using FXCM's Marketscope 2.0 charts)
Below we can see our Daily GBPCAD chart in conjuncture with the CCI (Commodity Channel Index). Traders will look to use CCI's overbought and oversold levels to determine where to enter the market. In a range Traders will sell when price moves from resistance and CCI crosses back below +100. When selling a range profit targets can focus on identified levels of support with stops being placed outside of resistance.
The opposite is true when price approaches our line of support near 1.5470. Traders will look to buy in a range as price bounces off support and CCI moves back over -100 from oversold levels. Pricing targets will focus on levels near resistance while stops will remain back below support. To simplify the process, traders may even consider simply trading with entry orders at these levels. These orders can be easily replicated and traders can look to trade ranges until markets breakout again.
Learn Forex – Trading the Range
(Created using FXCM's Marketscope 2.0 charts)
So ultimately looking back at 2012, the key for successful trading was to remain flexible. Remember, even the best trading plans may need adaptations to fit current market conditions. Not knowing what 2013 holds, traders can take this rule and apply it towards whatever the market may bring us in the New Year.
---Written by Walker England, Trading Instructor
To be added to Walker's e-mail distribution list, CLICK HERE and enter in your email information.
Want to learn more about trading CCI? Take our free CCI training course and learn new ways to trade with this versatile oscillator. Register HERE to start learning your next CCI strategy!
DailyFX provides forex news and technical analysis on the trends that influence the global currency markets.