Pound - Canadian Dollar Chart
Note: Low and High figures are for the trading day.
GBP/CAD is the forex ticker that shows the value of the British Pound against the Canadian Dollar; telling traders how many CAD are needed to buy one Pound Sterling. The GBP/CAD rate is heavily influenced by the performance of the US Dollar and the Euro and related economic and political events. Follow the GBP/CAD chart and our GBP/CAD forecasts for the latest on the Pound-Canadian Dollar price movements. Our expert news and analysis articles will further help you plan your trades.
$CAD wrote up a forecast for it this week and kept it as bearish for CAD $USDCAD continuing the channel breakout even the daily chart is starting to look parabolic https://www.dailyfx.com/forex/technical/article/fx_technical_weekly/2022/09/24/Canadian-Dollar-Forecast-USD-CAD-USDCAD-CAD-JPY-CADJPY-GBP-CAD-GBPCAD.html https://t.co/wKYu8wRqjr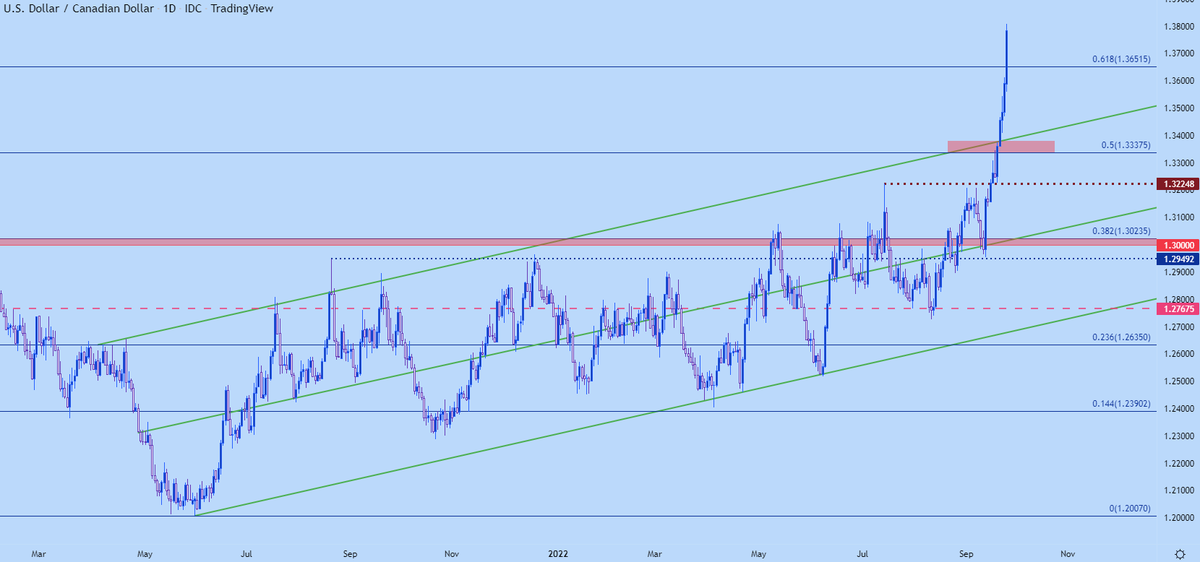 08:30:00
S&P Global/CIPS Manufacturing PMI Final
(SEP)
13:30:00
S&P Global Manufacturing PMI
(SEP)
08:30:00
S&P Global/CIPS UK Services PMI Final
(SEP)
08:30:00
S&P Global/CIPS Composite PMI Final
(SEP)
09:00:00
10-Year Treasury Gilt Auction
()