Managing Risk with ATR
Stop placement can be a difficult challenge, particularly for new traders.
If you make your stop too tight, you run the risk of being wicked out of the trade before price moves in the direction you actually wanted it to move; leaving you with a loss when you should have had a gain.
Set the stop too wide – and you run the risk of taking a much larger loss than you might have wanted.
This pattern of confusion leads many traders to indecision; and in some cases direct obstinance as some traders ignore placing stop-loss orders on their trades altogether. But this can be massively damaging to a trader because recovering those losses is difficult. If you lose 50% of your account, that means you have to gain 100% just to get back to where you were before. Making 100% is difficult in any circumstance, but perhaps even more so on the heels of a loss that evaporated half of your trading account.
Much easier is just trying to avoid the whole 50% drawdown in the first place. And for that, stop placement and risk management is necessary. This is where ATR, or Average True Range can assist..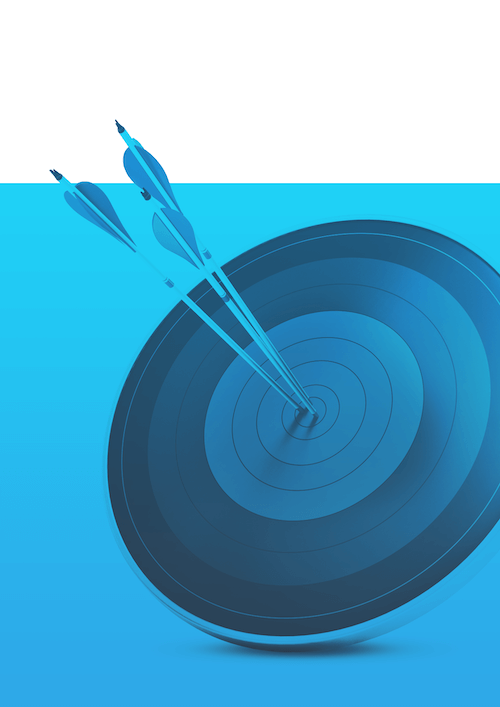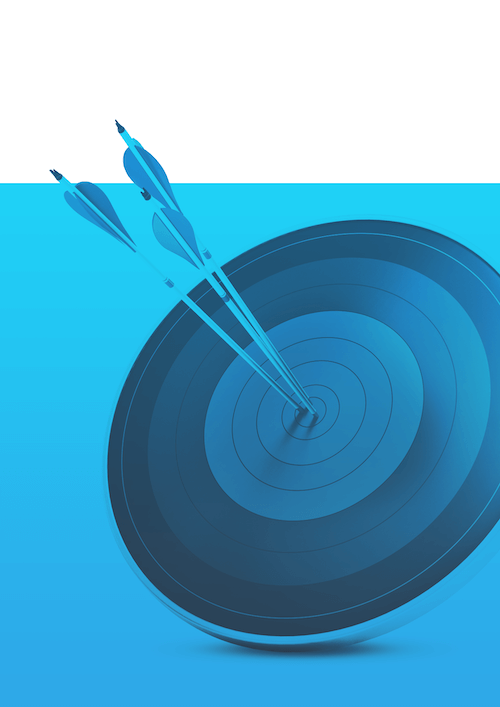 Recommended by James Stanley
Traits of Successful Traders
What is ATR?
Average True Range is a technical indicator designed to assist traders in reading volatility. As volatility increases or decreases, so will the value of ATR. The chart below will show EURUSD with ATR applied: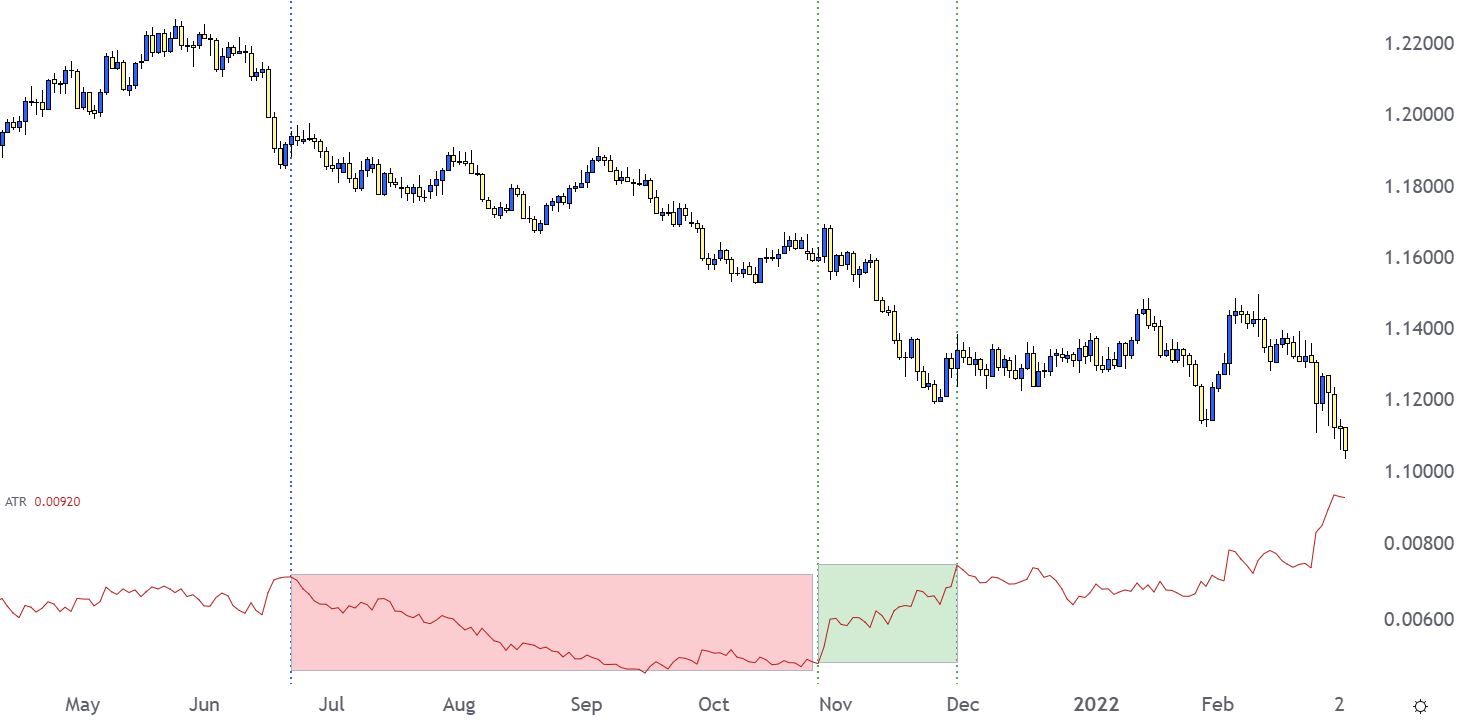 Chart prepared by James Stanley; EUR/USD Daily, May 2021-March 2022
In the chart above, notice the red area highlighted on the indicator, as well as the green area that follows. While prices were trending lower throughout both boxes, notice how the slower downtrend shows a declining ATR, simply highlighting how the average range of each bar has been decreasing over the lookback period. And when prices do begin breaking down more aggressively, the indicator jumps, as shown in the green box.
ATR is directionally agnostic, and only focuses on the size of the movements involved, so increasing range or larger moves will also reflect in stronger ATR values.
Also notice the reading for ATR in the upper, left corner of the indicator; and if you couldn't see it in the chart above, the picture below will illustrate further:
Chart prepared by James Stanley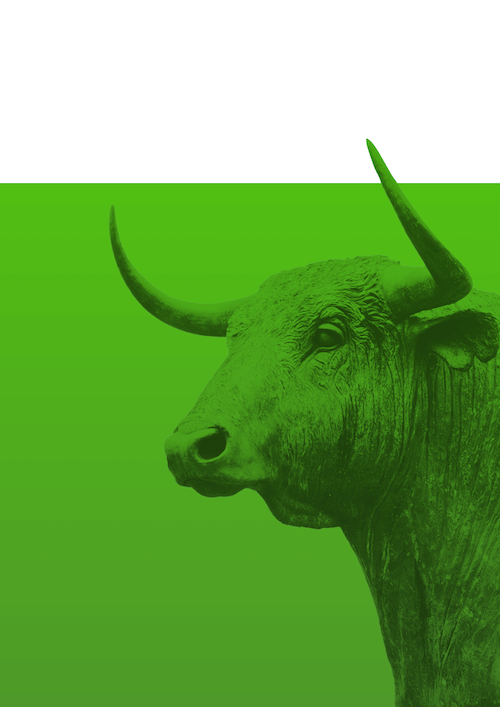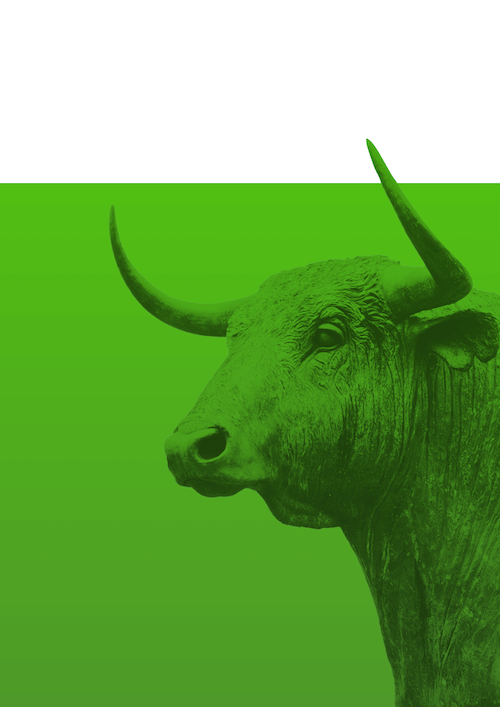 Recommended by James Stanley
The Fundamentals of Breakout Trading
The reading on ATR is at .00920. This is in 'pips,' expressed in the same price format as the currency pair.
So, for a currency pair like EURUSD, in which price is at 1.1057 at the time of this writing – an ATR reading of .00920 is 92 pips.
If ATR were at .00418, that would be 41.8 pips. And if ATR is at .01295, that would be 129.5 pips.
ATR will always be expressed in the format of price.
Setting Stops with ATR
After a trader knows how to read ATR, much of the legwork in using the indicator is already done. As we saw in the daily chart above, ATR was reading 92.0 pips on EURUSD.
As traders enter EURUSD positions, this can be a factor of consideration. They can look to set stops at the ATR value – or the level of the indicator at the time of the trade's initiation; or they can use a factor of ATR if they would like tighter or wider stops. One option is 50% of daily ATR or 2x daily, entirely dependent on how aggressively the trader wants to manage risk with the strategy.
This can allow for further customization of the risk management protocol by the trader, but because ATR is an objective framework traders can built their approaches and strategies to their goals with some element of incorporation of recent price behaviors.
--- Written by James Stanley, Senior Strategist for DailyFX.com
Contact and follow James on Twitter: @JStanleyFX
DailyFX provides forex news and technical analysis on the trends that influence the global currency markets.