Using Average True Range (ATR) to Measure Volatility in Financial Markets
In our last article, we introduced the Average True Range indicator as a tool to help traders set and manage their risk levels. In this article, we're going to look at the indicator from a slightly different light, focusing on its ability to help in measuring volatility.
As we looked at previously, Average True Range is a technical indicator that traders can apply to the bottom of their charts. The trader has just one input to set, and that's for the number of periods that are being evaluated. The common input for ATR is 14 periods, but traders can modify this to take a longer or shorter-term look at the market environment.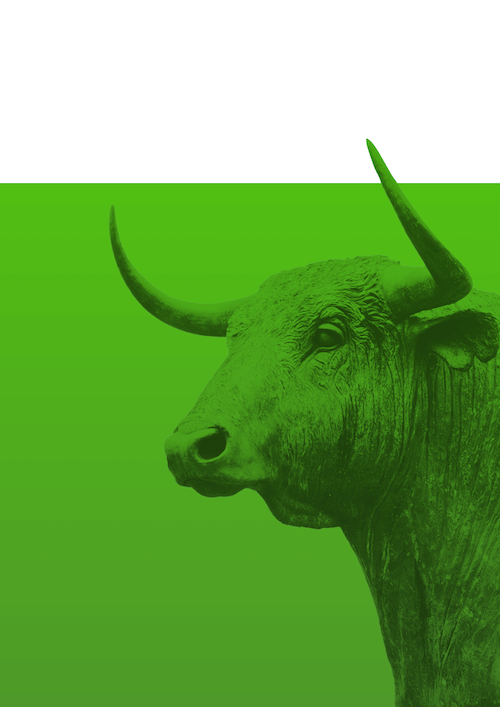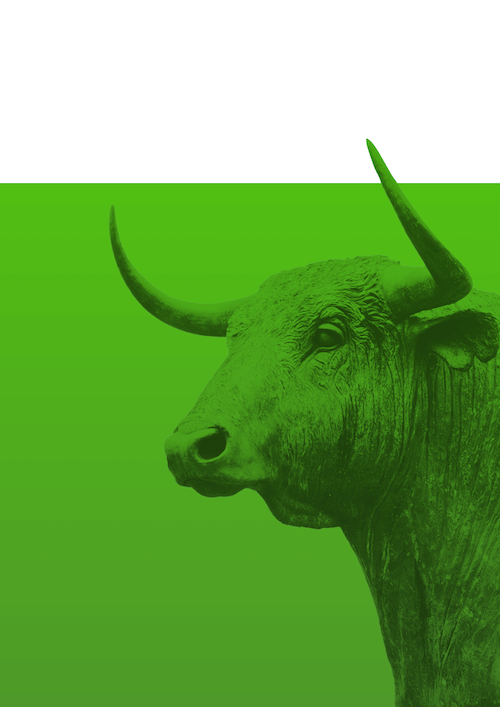 Recommended by James Stanley
The Fundamentals of Breakout Trading
As we also shared, ATR will display in the price format of the asset being evaluated. So, if we're looking at EUR/USD with a reading of .0048, that would indicate an Average True Range over that period, on that specific chart of 48 pips. If the market got very volatile all of the sudden, that value would grow, and if it displayed as .0080, that would indicate an Average True Range of 80 pips.
Growing volatility, as shown by ATR, can then be used by traders to determine which strategies to implement or which signals to follow, or perhaps even as a signal to avoid the market altogether, under the presumption that it's more or less volatile than what that trader may want for their strategy. As we covered in our volatility sub-module, volatility expectations can play a large role in a trader's strategy selection and ATR can be a convenient way for traders to follow this very important data point.
The below daily chart of EUR/USD highlights the impact of increasing volatility through the Average True Range (ATR) indicator.
On the left side of the chart in 2018, ATR was reading at 105 pips, which would mean an average true range of 105 pips for the prior 14 days in the lookback period. Through 2018 and 2019, with EUR/USD holding in a down-trend, that volatility dropped and by the end of 2019, it had bottomed at around 40 pips.
Trading Strategies and Risk Management
Volatility
Recommended by James Stanley
But as Covid was getting priced-in during early 2020 trade, ATR jumped, eventually moving above 160 pips by late-March.
This is a clear reflection of volatility being incorporated into the indicator. For traders using ATR to help with setting stops, this would allow for market dynamics to be incorporated.
EUR/USD Daily Price Chart with ATR Applied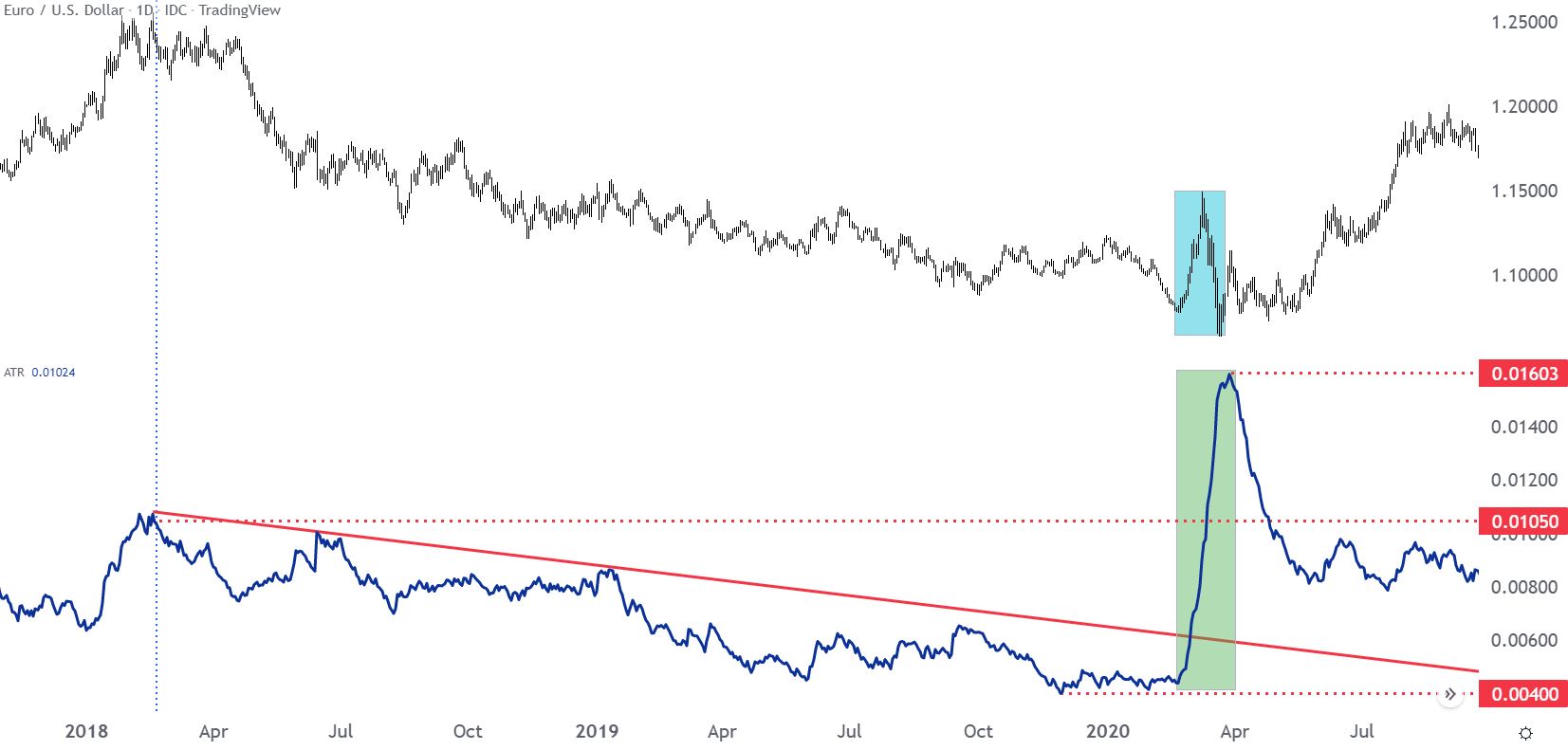 Created by James Stanley, EUR/USD 2018-Sept 2020
Average True Range is Directionally Independent
There's an important note here from the above example that's worth pointing out, and that's the fact that ATR is directionally agnostic. The episode from when Covid was getting priced-in illustrates this well, with ATR continuing to grow in value even as the price in EUR/USD had reversed. This, again, highlights the overall volatility in the market over that look back period.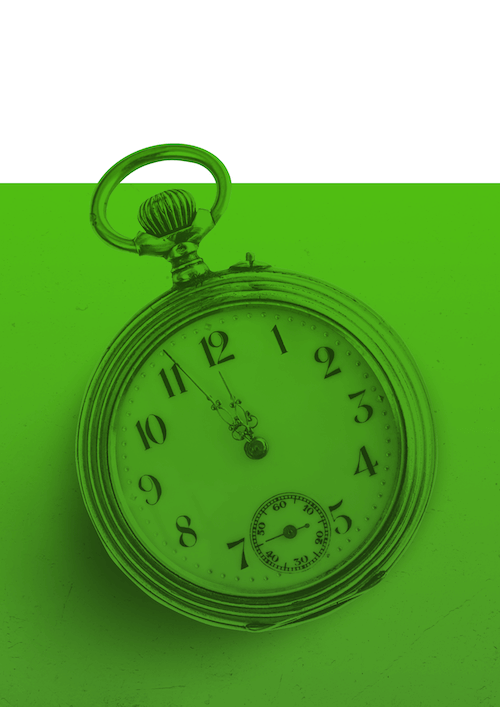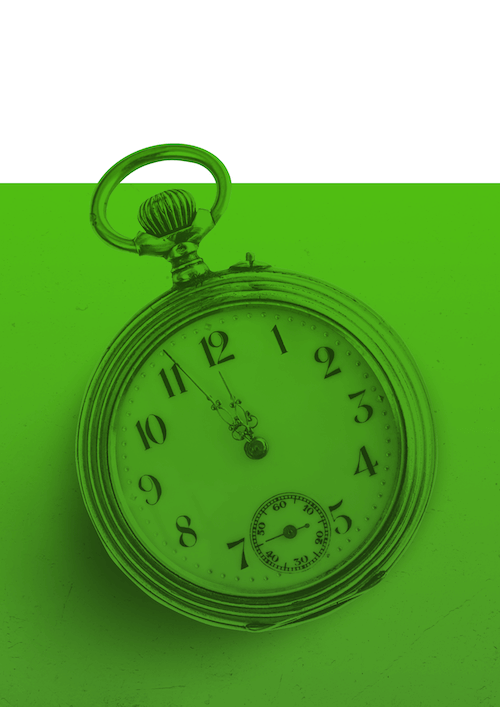 Recommended by James Stanley
The Fundamentals of Trend Trading
On the below chart, we can see that ATR had peaked on March 27, 2020, which was right around the time that the scale of price moves began to slow in the currency pair after the frantic price action that showed through late-February and early-March.
EUR/USD Daily Price Chart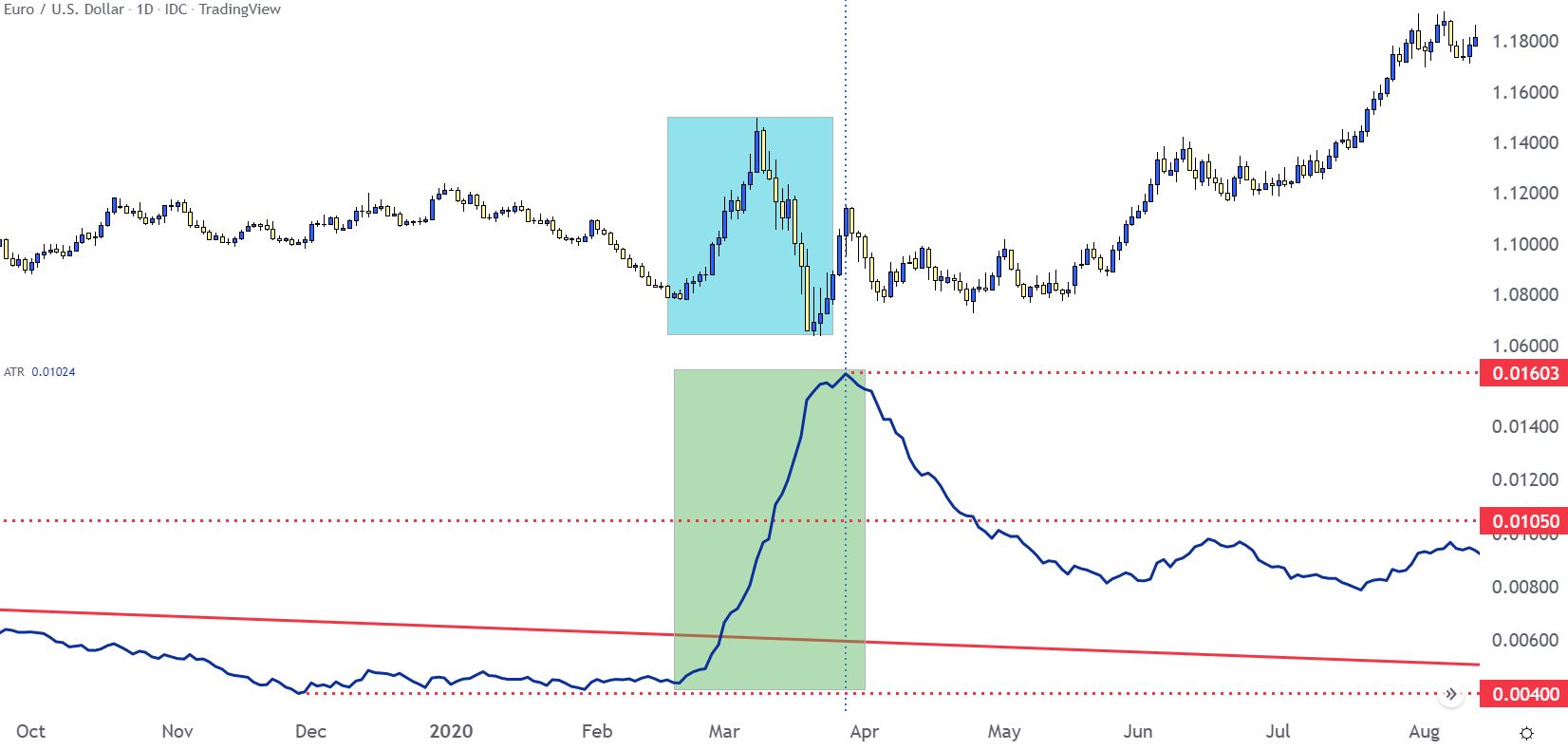 Created by James Stanley, EUR/USD Nov 2019-June 2020
--- Written by James Stanley, Senior Strategist for DailyFX.com
Contact and follow James on Twitter: @JStanleyFX
DailyFX provides forex news and technical analysis on the trends that influence the global currency markets.