Canadian Dollar - Swiss Franc Chart
Last updated:
Nov 30, 2022
Note: Low and High figures are for the trading day.
This is the forex quote for the Canadian Dollar against the Swiss Franc. In this quote, the value of one CAD (the 'base currency') is quoted in terms of CHF (the 'counter currency'). The Canadian Dollar is often considered to be a 'commodity currency' because Canada exports a large amount of natural resources, notably oil. In practical terms, this makes it sensitive to the ebb and flow of trends in investors' overall outlook on global economic growth. Meanwhile, Switzerland's has a long-standing history as a safe haven and harbor for foreigners looking to house their wealth in a private banking system. As a pairing embodying the relationship between a growth-linked, higher yielding currency and a safety-geared, low yielding one, CAD/CHF is a notable carry trade vehicle.
Heads Up:🇦🇺 S&P Global Manufacturing PMI Final (NOV) due at 22:00 GMT (15min) Previous: 52.7 https://www.dailyfx.com/economic-calendar#2022-11-30
Commodities Update: As of 21:00, these are your best and worst performers based on the London trading schedule: Silver: 4.35% Gold: 1.08% Oil - US Crude: -0.09% View the performance of all markets via https://www.dailyfx.com/forex-rates#commodities https://t.co/pgC6vR2HCj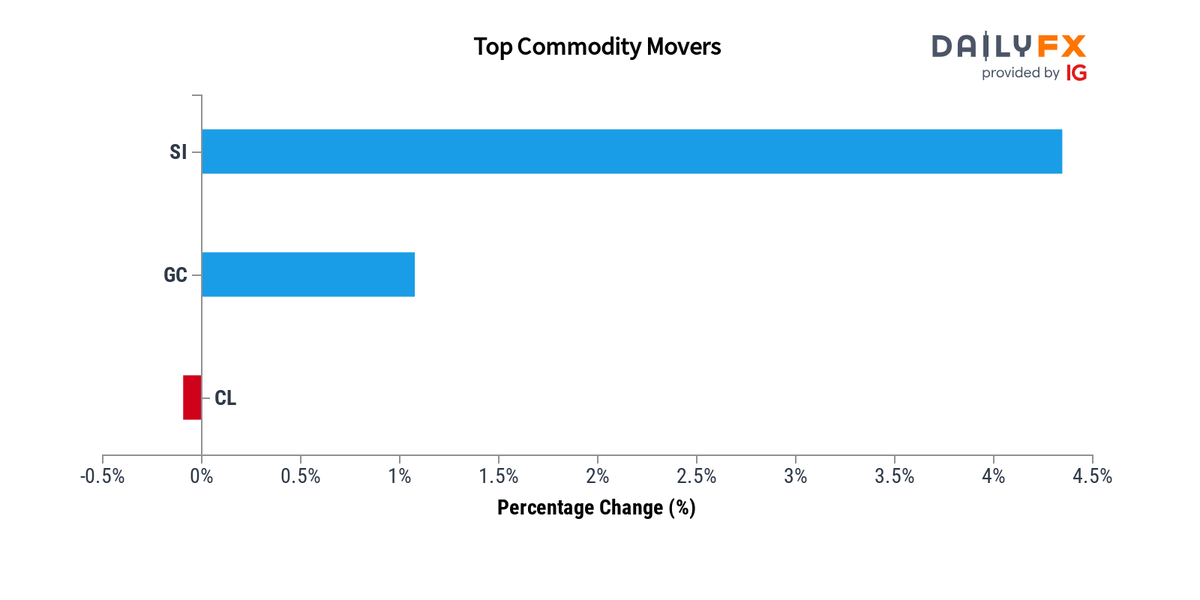 🇦🇺 Ai Group Manufacturing Index (NOV) Actual: 44.7 Previous: 49.6 https://www.dailyfx.com/economic-calendar#2022-11-30
08:30:00
procure.ch Manufacturing PMI
(NOV)