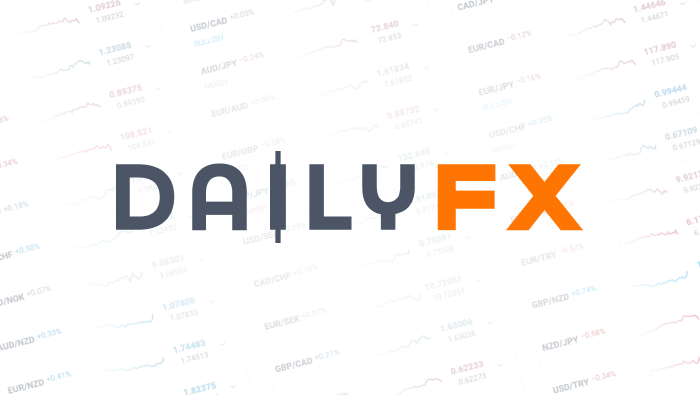 Global Stocks Cheer Chinese Stimulus
Summary:
Chinese stocks posted another large decline with the Shanghai Composite falling below the psychological 3,000 level for the first time in eight months.

Chinese regulators rolled out stimulus in response to the equity market rout, lowering interest rates by 25 basis points and cutting reserve requirements by 50 basis points.

Global equity markets are up briskly in response to Chinese stimulus, with many bourses erasing the losses of yesterday.
1. Chinese Stocks Sink Again and Regulators Roll Out the Stimulus: It was another rocky night of trade for Chinese stocks, as the Shanghai Composite (shcomp) put in a -7.63% decline while the Shenzhen Composite (szcomp) was off -7.09%. This was the first time that the Shanghai Composite had fallen below the psychological barrier of 3,000 in eight months; bringing the running tally to -43% lost since the top in June.
Chinese regulators did what was largely expected in response to the rout; and came in with a heavy dose of stimulus. China cut rates 25 basis points, and Bank Reserve Requirements by 50 basis points. Already, we've heard HSBC saying that this 50 basis point cut to reserve requirement ratios won't be enough, and we'll likely see another 100 basis points worth of reserve requirement cuts out of China. The cut to bank reserve requirements is effective as of September 6th, and this would free up an estimated 650 Billion Yuan.
The cut to interest rates is the fifth such cut since November of last year, and brings the one-year lending rate to 4.6% and becomes effective on Wednesday.
Thus far, this most recent bout of Chinese stimulus is being well-received by global markets. FXI, an ETF representing the largest 25 companies in China and one of the more popular ways for Americans to gain exposure to Chinese equity markets, is up over 7% in pre-market trade; after sinking by more than 6% yesterday.
Stocks in Hong Kong post a modest gain to show Weekly support at the 21,000 level
Created by Marketscope/Trading Station II; prepared by James Stanley
2. Global Stocks are up Briskly on the Back of Chinese stimulus: The bounce-back in stocks is setting hold around-the-world, throughout Europe and leading into the United States. The Euro Stoxx 50 is working on a 4.5% gain on the day. The FTSE (UK100) is up over 3%, the CAC 40 out of France (FRA40) is up 4%, Germany is working on a 3.75% gain on the DAX (GER30) and even Greece is getting in on the action, as the Athens Composite is up over 7% on the day.
S&P and Dow futures in the United States are pointing to a higher open as well, as the actions out of Beijing signify that the Chinese government won't stand idly by as their (and in-turn, the world's) economy crashes.
Multi-year trend-line as support on the Euro Stoxx 50
Created by Marketscope/Trading Station II; prepared by James Stanley
3. Is the panic over with? Likely not. This isn't the first time that Beijing has cut rates and it probably won't be the last. All that last night's actions do, in the big picture, is invite more systemic risk into an already-fragile financial system in China; and with globalization taking hold to the degree that it has over the past 15 years, there are few scenarios in which China puts in a full on melt-down in which the rest of the world isn't affected.
Financial Collapses don't happen in a day. It's usually a series of events sparking other events that make a downward spiral difficult to stop - and we're not quite there yet. The timing of all of these events; Chinese weakness as the Fed pushes for an interest rate hike while Commodity prices are melting down; served as a difficult environment for investors to hold risk. If one or more of these situations wasn't in the crosshairs of economists, the destruction likely would've been more subdued. But Beijing's actions buy the world some time. The bigger issue right now is Commodity prices, as the slide in oil has become one of those 'difficult-to-control downward spirals,' that has far-reaching economic consequences. As we bring on the next earnings season in the United States, we'll get an idea of how much of an impact lower oil prices mean for American companies.
We're also looking at three days of high-importance economic announcements out of the United States, with Consumer Confidence coming in later today, Durable goods tomorrow and GDP on Thursday; and this can help to shape the tone in the US Dollar and give us a better idea of rate expectations. The September hike is looking less likely and even December expectations nudged down yesterday. And don't be surprised if we get Fed commentary in the coming days in regards to China and/or Commodity prices.
High-Importance Data out of the United States for Remainder of the Week
Taken from the DailyFX Economic Calendar; prepared by James Stanley
Written by James Stanley of DailyFX; you can join his distribution list with this link, and you can converse with him over Twitter @JStanleyFX.
DailyFX provides forex news and technical analysis on the trends that influence the global currency markets.