Note: Low and High figures are for the trading day.
The Euro Stoxx 50, or SX5E, lists 50 of the largest, most liquid stocks in the Eurozone. The SX5E can be traded using exchange traded funds (ETFs) or, where permitted, through derivatives such as options, spread bets and CFDs. View the chart for a full picture of the Euro Stoxx 50's price movements, both historical and current. For the latest Euro Stoxx 50 news, read our expert analysis articles to boost your knowledge and trade more consistently.
UK's Chancellor Kwarteng: UK government is confident in its economic strategy. Promises a credible plan to get Debt to GDP falling.
Heads Up:💶 ECB President Lagarde Speech due at 11:30 GMT (15min) https://www.dailyfx.com/economic-calendar#2022-09-27
$USD symmetrical wedge after the initial jump this week on the back of the $GBPUSD meltdown, $DXY price action has narrowed into a wedge prior breakout ran for a while so not much by way of nearby prior support https://t.co/Qf7kqy0YbF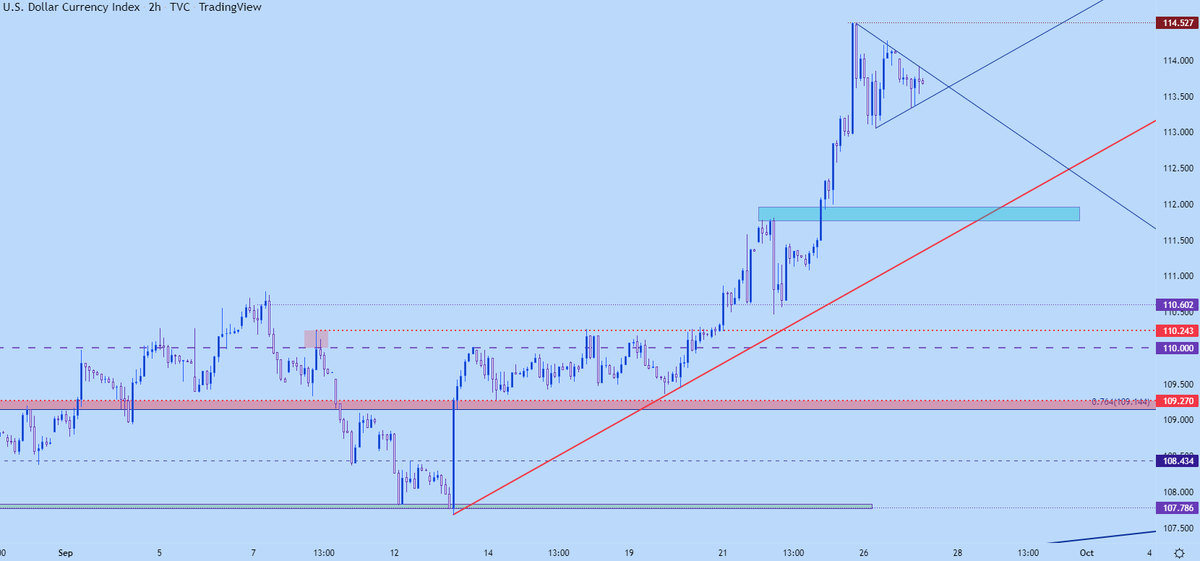 11:30:00
ECB President Lagarde Speech
()
06:00:00
GfK Consumer Confidence
(OCT)
06:45:00
Consumer Confidence
(SEP)
07:15:00
ECB President Lagarde Speech
()
08:00:00
Bank Austria Manufacturing PMI
(SEP)