Bullish
11h
Last updated:
Sep 29, 2023
of clients are
net long.
of clients are
net short.
Total Intraday Range (% of ATR)
Note: Low and High figures are for the trading day.
The DAX 40, or DAX Index, is a German stock market index comprising the 40 biggest companies - by market capitalization and liquidity - trading on the Frankfurt Stock Exchange (FSE). The DAX 40 is considered a strong measure of German and European economic health. View the chart for real-time information on the DAX price, and follow the latest DAX news, analysis and forecasts. Key pivot points and support and resistance provide further insights to help you trade DAX.
Last updated: 2023-09-29 18:23:21
Daily
Classical
Pivot Points.
Last Updated:
Sep 29, 2023
Indices Update: As of 16:00, these are your best and worst performers based on the London trading schedule: US 500: 0.15% Germany 40: -0.10% Wall Street: -0.17% France 40: -0.22% FTSE 100: -0.25% View the performance of all markets via https://t.co/2NUaqnUPED https://t.co/XM6SW53fsm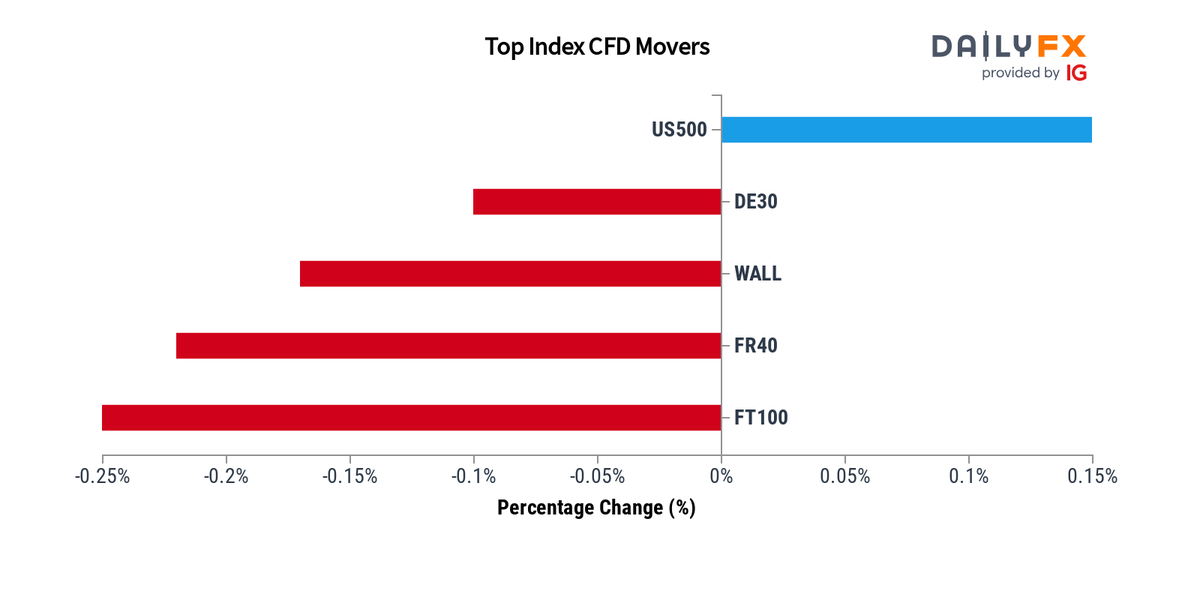 Indices Update: As of 14:00, these are your best and worst performers based on the London trading schedule: Germany 40: 0.86% France 40: 0.67% US 500: 0.51% FTSE 100: 0.45% Wall Street: 0.15% View the performance of all markets via https://t.co/2NUaqnUPED https://t.co/7DWcZhEEC5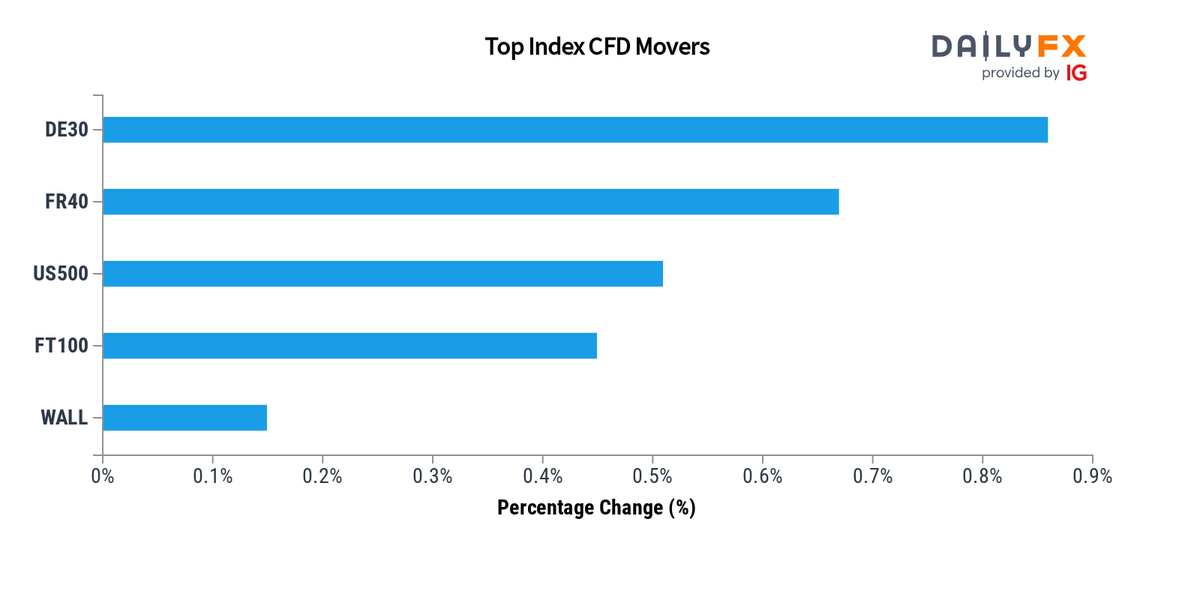 Indices Update: As of 13:00, these are your best and worst performers based on the London trading schedule: Germany 40: 1.31% France 40: 1.23% US 500: 0.73% Wall Street: 0.63% FTSE 100: 0.61% View the performance of all markets via https://t.co/2NUaqnUPED https://t.co/xyzUkM1pp0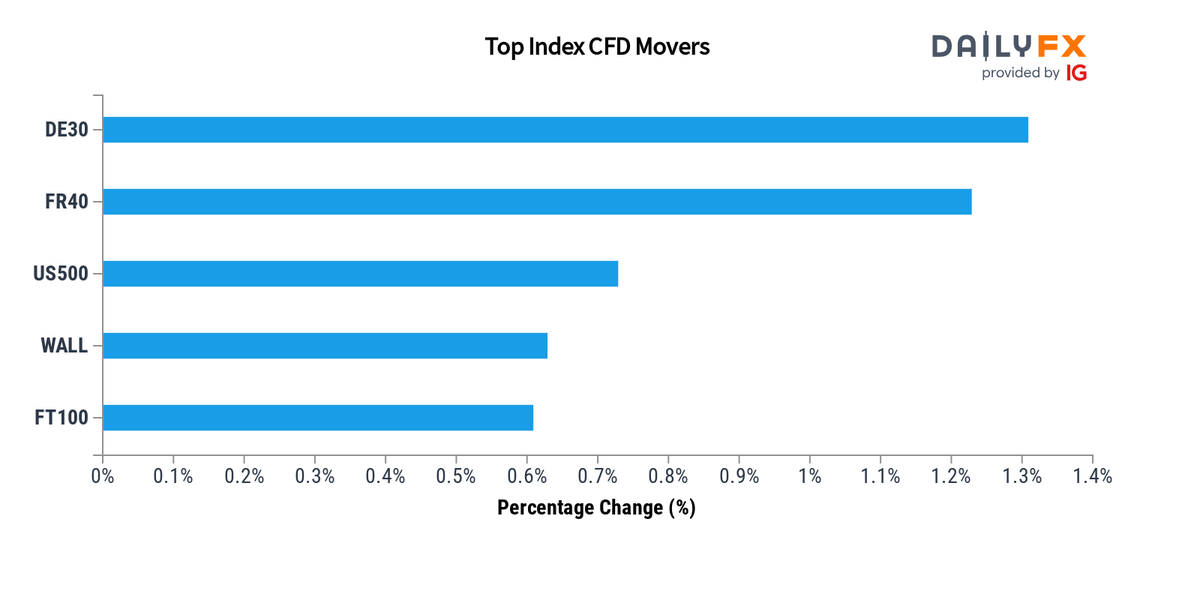 content
07:55:00
HCOB Manufacturing PMI Final
(Sep)
09:30:00
3-Month Bubill Auction
()
09:30:00
9-Month Bubill Auction
()
11:30:00
New Car Registrations YoY
(Sep)
07:55:00
HCOB Services PMI Final
(Sep)
07:55:00
HCOB Composite PMI Final
(Sep)