Bearish
1h
Last updated:
Sep 27, 2023
of clients are
net long.
of clients are
net short.
Total Intraday Range (% of ATR)
Note: Low and High figures are for the trading day.
The CAC 40, or CAC Index, lists the 40 largest companies by market capitalization on the Euronext Paris. France represents one fifth of the total economy of Europe, therefore the CAC 40 index can help traders ascertain where the European economy is heading. Follow CAC 40 live with the chart and keep up to date with the latest news and analysis. Our expert articles offer in-depth insights on the CAC index and its constituent stocks to inform your trading.
Last updated: 2023-09-27 05:23:22
Daily
Classical
Pivot Points.
Last Updated:
Sep 27, 2023
Indices Update: As of 04:00, these are your best and worst performers based on the London trading schedule: US 500: 0.20% Wall Street: 0.15% France 40: -0.07% Germany 40: -0.17% FTSE 100: -0.18% View the performance of all markets via https://t.co/2NUaqnUPED https://t.co/h81jzuWWUQ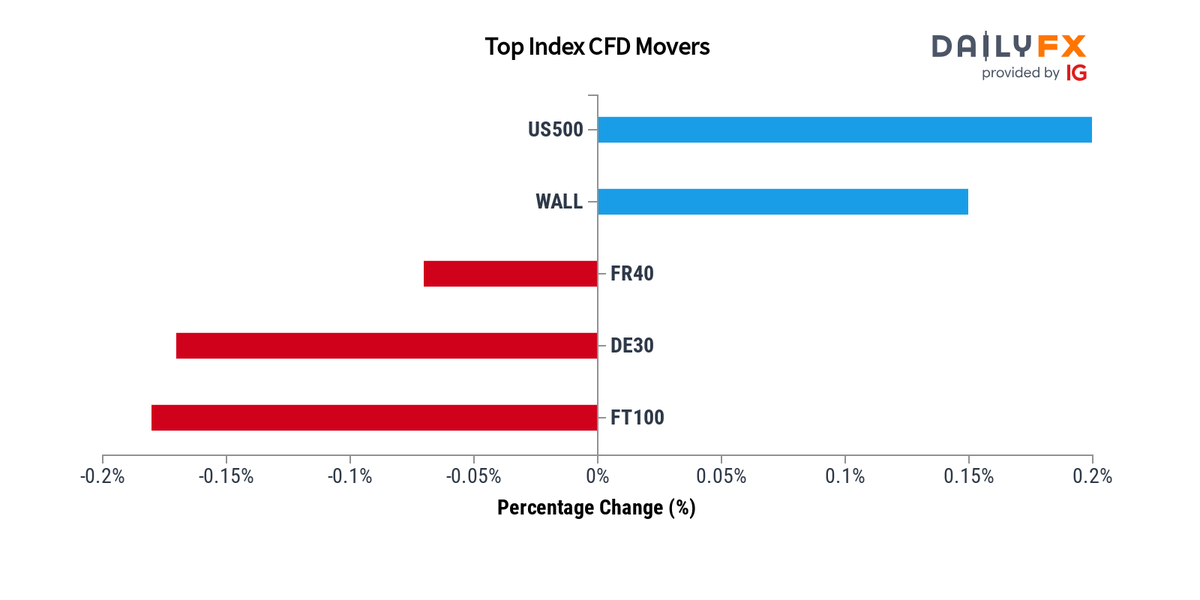 Indices Update: As of 20:00, these are your best and worst performers based on the London trading schedule: France 40: -0.21% Germany 40: -0.30% FTSE 100: -0.40% Wall Street: -1.16% US 500: -1.49% View the performance of all markets via https://t.co/2NUaqnUPED https://t.co/0fctdVzkit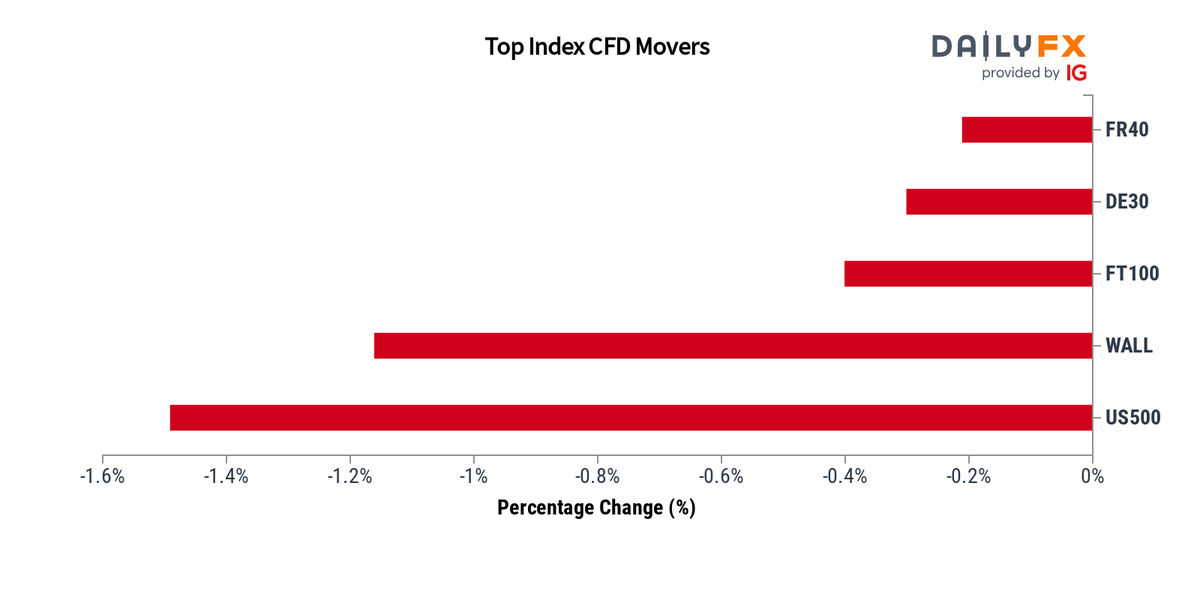 Indices Update: As of 18:00, these are your best and worst performers based on the London trading schedule: Germany 40: -0.03% France 40: -0.05% FTSE 100: -0.24% Wall Street: -1.09% US 500: -1.30% View the performance of all markets via https://t.co/2NUaqnUPED https://t.co/4CAOHnRCNl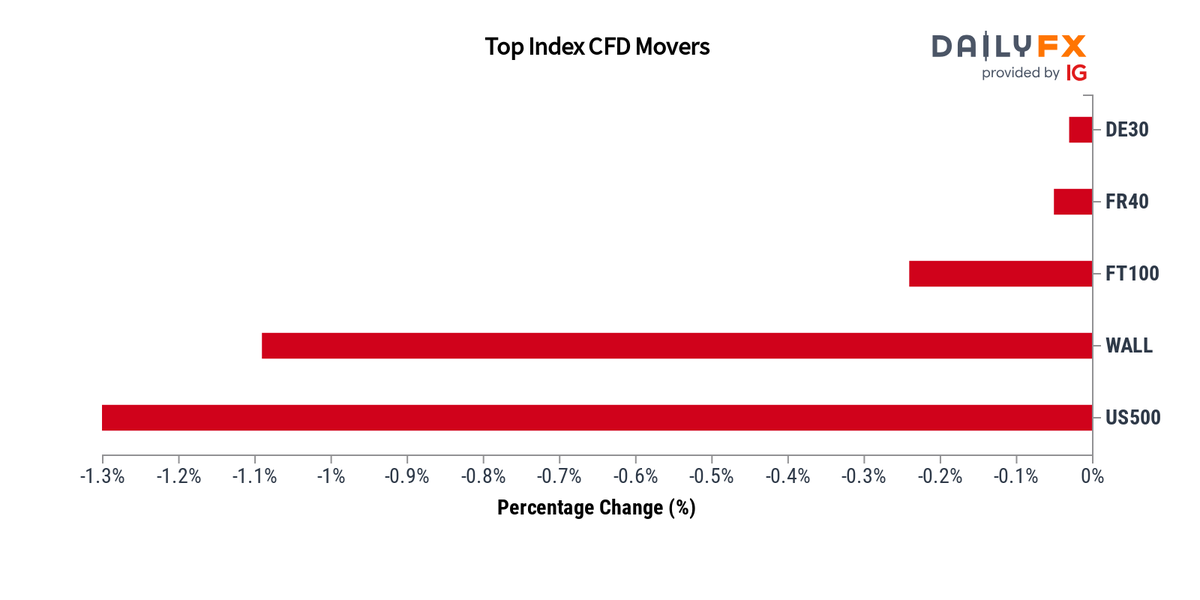 content
06:45:00
Consumer Confidence
(Sep)
10:00:00
Unemployment Benefit Claims
(Aug)
06:45:00
Inflation Rate YoY Prel
(Sep)
06:45:00
Inflation Rate MoM Prel
(Sep)
06:45:00
Household Consumption MoM
(Aug)