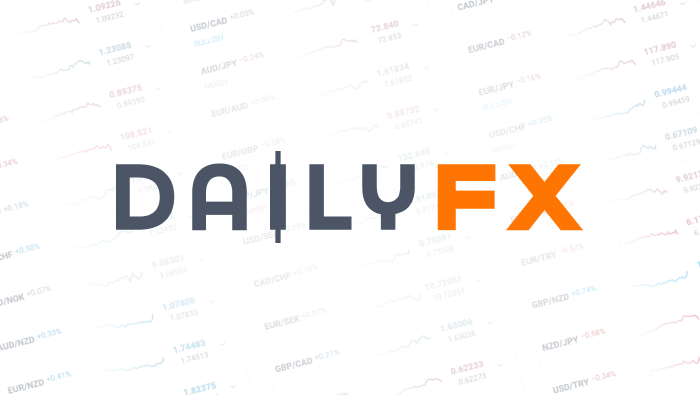 Dollar Suffers its Biggest Hit in Five Months as Risk Rallies
Dollar Suffers its Biggest Hit in Five Months as Risk Rallies
The Dow Jones FXCM Dollar Indexsuffered its biggest single-day loss since January 3 (the first liquid trading day of the year) on a tremendous swell in stimulus expectations. We know the cumulative effects that financial support from the Fed and other policy authorities has on the dollar. One of the most effective stimulators in the world, the US central bank may be even more effective at devaluing its currency than it is at providing financial stability. And, as a safe haven currency, the capital market boost that large stimulus programs provide specifically undermines the dollar's most prominent catalyst over the past month. The only problem is that there seemed to be little actual support for stimulus.
With the aggressive decline in growth-sensitive markets since the beginning of May, we have seen expectations for a stimulus response from the 'financial stability guard' (Fed, ECB, PBoC, etc) rise sharply. And so, heading into this week, the assumption of official support from the world's largest policymakers was clearly reflected in the financial media. Yet, what we have seen so far this week seems to contradict the expected path to another injection. Tuesday, the impromptu G7 meeting ended with no guidance or definitive policy to take action or react to future periods of trouble. This past session, the best opportunity to find an actual boost (the ECB policy decision) passed with a distinct hands-off outcome. Given the pulse for global risk seems to yield from the Euro Zone's financial troubles, a direct effort to smother the fire before it spread could have carried a lot of weight for risk trends. Instead, further support was only described as an action in the aftermath (more on this below).
Where the European authorities had the best chance to leverage global confidence on the last trading day specifically, the greatest overall influence still resides with the Federal Reserve and speculation surrounding QE3. Even though most of the financial trouble for the global markets to this point has been largely isolated to the Euro-region, the chance for losses and future spread of instability has charged the expectation for another round of Fed support. After this past Friday's big NFP miss, it seemed a certainty to the stimulus believers; but the Beige Book from this past session seemed to hold a distinctly optimistic bias – on growth, labor and real estate. Given we'll see rate and growth forecasts at the June 20 Fed meeting and it's the last meeting before Operation Twist expires, the timing seems right. But is it truly needed?
Euro: ECB Rate Hold Keeps Yield, But Where is the Stability?
Has the Euro intrinsically strengthened over the past 24 hours and this week or is its recovery against the US dollar merely a reflection of underlying risk trends. Just in the past trading session alone, EURUSD climbed 1.0 percent – the biggest single-day rally since November 11. However, when we look at the currency's relative performance against the other majors we see a distinct outperformance against safe havens and underperformance versus higher yielding currencies. From the ECB rate meeting, there was a high degree of speculation that the policy group could provide much-needed stability for the region's financial strain. The decision to hold rates maintains the yield advantage the euro holds over the dollar and other counterparts; but cut or not, it would do little to stabilize sovereign debt, credit health or bank liquidity. That would come through a revival of the SMP program or anotherLTRO program – both were conspicuously absent. Fear surrounding the Euro-region's troubles could further abate through no effort of European authorities if QE3 expectations gain traction.
British Pound Up Next for Stimulus Speculation
The fourth and final central bank decision this week is due in the upcoming London session. The Bank of England could be a difficult policy decision to analyze as the group notoriously remains silent when they do not make changes. That is the most likely outcome. On the other hand, the call for stimulus has spread to the UK as surely as it has to the Euro Zone and US. As fear that the Euro crisis is spreading beyond its own boarders, the reality is that the UK is most likely to be the first domino to fall. Will Member Adam Posen and crew yield to the cooling inflation, weak 1Q GDP reading and spill over crisis concerns with more bond purchases? The market may not care immediately if risk trends are firm…
Australian Dollar Makes it Three-for-Three on Impressive Data
Just as surely as the Australian dollar found its fundamentals perfectly aligned through May to secure an aggressive selloff, we have found the backdrop fully support a bullish recovery this week. Not only have risk appetite trends recovered, but the Aussie fundamentals themselves have significantly raised the currency's profile. Following a smaller-than-expected rate cut and big jump in 1Q GDP, we saw this morning that the nation added 38,900 jobs against a forecast of no change. Where the 12-month rate cut forecast was 156bp Monday, it's now 101bp.
Japanese Yen Sees the Balance of Power Between Risk and Intervention
It is important to recognize the difference. After multiple stimulus efforts (subtle and explicit) these past few months, the yen crosses continued their decline unfazed. Yet, with the rebound in risk appetite through the first half of this week, the same group is up between 1.5 and 3.9 percent. Intervention cannot compete with standard risk flows. A report from Bloomberg harkened back to the success of the 1995 intervention – which was found traction through US and EU coordination. Policy officials don't have that luxury this go around. And so, they hope like speculators.
Swiss Franc Faces Inflation and Employment Data
With all the volatility behind risk-sensitive pairs this week and the retrenchment of volatility on EURCHF, the Swiss franc has understandably moved off the radar. However, we should not lose sight of this currency or pair. The next move is likely to be violent and unnatural rather than slow and steady. As such, we will watch the employment and inflation figures on deck to see if they provide justification for further SNB action.
Gold: A True Reflection on Stimulus Chances?
There is a lot of speculation surrounding potential stimulus programs moving forward, which risk trends tend to run away with. However, what is the actual probability that further support from these supranatural players will be realized? Perhaps gold gives us a better reflection of the chances as it pits fiat against alternative store of wealth. Gold did jump against the dollar early Wednesday but lost those gains before the close.
For Real Time Forex News, visit:http://www.dailyfx.com/real_time_news/
**For a full list of upcoming event risk and past releases, go towww.dailyfx.com/calendar
ECONOMIC DATA
Next 24 Hours
GMT

Currency

Release

Survey

Previous

Comments

23:01

GBP

BRC Sales Like-For-Like (YoY)

0.7%

-3.3%

At March 2011 lows

23:30

AUD

AiG Performance of Construction Index

34.9

New lows for the year.

GBP

Halifax Plc House Prices s.a. (MoM)

-2.4%

Despite deterioration in housing prices, investors still treat London real estate as a safe haven.

GBP

Halifax House Price (3MoY)

-0.5%

01:30

AUD

Employment Change (MAY)

0.0k

15.5K

RBA rate cut on June 5th 25bs to 3.5% suggest low inflationary pressure. Change in unemployment will be an indicator of future rate cuts.

01:30

AUD

Unemployment Rate

5.1%

4.9%

01:30

AUD

Full Time Employment Change

-10.5K

01:30

AUD

Part Time Employment Change

26.0K

01:30

AUD

Participation Rate

65.2%

65.2%

02:00

JPY

Tokyo Avg Office Vacancies (%)

9.23

Approaching 2010 highs

05:00

JPY

Coincident Index

96.5

96.7

4 month consistent increase.

05:00

JPY

Leading Index

95.1

96.4

05:30

EUR

French ILO Unemployment Rate

9.9%

9.8%

6th month in a row printing higher unemployment.

05:45

CHF

Unemployment Rate

3.0%

3.1%

Deteriorating growth is an important component to justifying further action from the SNB to balance growth

05:45

CHF

Unemployment Rate s.a.

3.1%

3.1%

06:30

AUD

Foreign Reserves (Australian dollar)

A$47.6B

07:00

CHF

Foreign Currency Reserves

235.6B

07:15

CHF

Consumer Price Index (MoM)

0.0%

0.1%

Deflation pressures add to the SNB's claims that more can and needs to be done on monetary policy front.

07:15

CHF

Consumer Price Index (YoY)

-1.0%

-1.0%

07:15

CHF

CPI - EU Harmonised (MoM)

0.0%

07:15

CHF

CPI - EU Harmonised (YoY)

-1.1%

08:30

GBP

Purchasing Manager Index Services

53.3

Service sector report needed to support manufacturing and construction figures.

08:30

GBP

Official Reserves (Changes)

$447M

11:00

GBP

BOE Asset Purchase Target

325B

325B

Stimulus expectations have fallen through on the ECB and Fed so far, what will the BoE provide?

11:00

GBP

Bank of England Rate Decision

0.50%

0.50%

12:30

Initial Jobless Claims

380k

383k

After the disappointing outcome of May NFPs, this timely data will carry greater weight

12:30

USD

Continuing Claims

3242k

14:00

Ivey Purchasing Managers Index s.a.

52.7

Factory activity has cooled across the world, can Canada buck the trend?

19:00

USD

Consumer Credit

$11.500B

$21.355B

Follows the biggest increase in credit in 10 years.
| | | |
| --- | --- | --- |
| GMT | Currency | Upcoming Events & Speeches |
| 08:30 | EUR | Spain to Sell Bonds |
| 14:00 | USD | Fed's Bernanke Testifies to Joint Economic Committee |
| 16:10 | USD | Fed's Lockhart Speaks on U.S. Economy in Georgia |
| 17:15 | USD | Fed's Kocherlakota Speaks in Minneapolis |
| 19:30 | USD | Fed's Fisher Speaks on Renminbi in California |
| 08:30 | EUR | Spain to Sell Bonds |
SUPPORT AND RESISTANCE LEVELS
To see updated SUPPORT AND RESISTANCE LEVELS for the Majors, visit Technical Analysis Portal
To see updated PIVOT POINT LEVELS for the Majors and Crosses, visit our Pivot Point Table
CLASSIC SUPPORT AND RESISTANCE
EMERGING MARKETS 18:00 GMT

SCANDIES CURRENCIES 18:00 GMT

Currency

Currency

Resist 2

15.5900

2.0000

9.2080

7.8165

1.3650

Resist 2

7.5800

5.6625

6.1150

Resist 1

15.0000

1.9000

8.5800

7.8075

1.3250

Resist 1

6.5175

5.3100

5.7075

Spot

14.0471

1.8294

8.3135

7.7586

1.2761

Spot

7.1642

5.9142

6.0744

Support 1

12.5000

1.6500

6.5575

7.7490

1.2000

Support 1

6.0800

5.1050

5.3040

Support 2

11.5200

1.5725

6.4295

7.7450

1.1800

Support 2

5.8085

4.9115

4.9410
INTRA-DAY PROBABILITY BANDS 18:00 GMT
| | | | | | | | | | |
| --- | --- | --- | --- | --- | --- | --- | --- | --- | --- |
| \Currency | EUR/USD | | | | | AUD/USD | | | |
| Resist. 3 | 1.2736 | 1.5632 | 80.08 | 0.9691 | 1.0397 | 1.0033 | 0.7803 | 101.21 | 124.40 |
| Resist. 2 | 1.2694 | 1.5592 | 79.88 | 0.9658 | 1.0370 | 0.9998 | 0.7775 | 100.82 | 123.97 |
| Resist. 1 | 1.2652 | 1.5552 | 79.69 | 0.9624 | 1.0343 | 0.9963 | 0.7747 | 100.43 | 123.54 |
| Spot | 1.2568 | 1.5471 | 79.29 | 0.9556 | 1.0289 | 0.9893 | 0.7690 | 99.65 | 122.67 |
| Support 1 | 1.2484 | 1.5390 | 78.89 | 0.9488 | 1.0235 | 0.9823 | 0.7633 | 98.87 | 121.80 |
| Support 2 | 1.2442 | 1.5350 | 78.70 | 0.9454 | 1.0208 | 0.9788 | 0.7605 | 98.48 | 121.36 |
| Support 3 | 1.2400 | 1.5310 | 78.50 | 0.9421 | 1.0181 | 0.9753 | 0.7577 | 98.09 | 120.93 |
v
--- Written by: John Kicklighter, Senior Currency Strategist for DailyFX.com
To contact John, email jkicklighter@dailyfx.com. Follow me on twitter at http://www.twitter.com/JohnKicklighter
To be added to John's email distribution list, send an email with the subject line "Distribution List" to jkicklighter@dailyfx.com.
Additional Content:Money Management Video
The information contained herein is derived from sources we believe to be reliable, but of which we have not independently verified. Forex Capital Markets, L.L.C.® assumes no responsibility for errors, inaccuracies or omissions in these materials, nor shall it be liable for damages arising out of any person's reliance upon this information. Forex Capital Markets, L.L.C.® does not warrant the accuracy or completeness of the information, text, graphics, links or other items contained within these materials. Forex Capital Markets, L.L.C.® shall not be liable for any special, indirect, incidental, or consequential damages, including without limitation losses, lost revenues, or lost profits that may result from these materials. Opinions and estimates constitute our judgment and are subject to change without notice. Past performance is not indicative of future results.
DailyFX provides forex news and technical analysis on the trends that influence the global currency markets.