Swiss Franc - Japanese Yen Chart
1d
Last updated:
Sep 22, 2023
Total Intraday Range (% of ATR)
Note: Low and High figures are for the trading day.
This is the forex quote for the Swiss Franc - Japanese Yen cross pair. Both of these currencies are often viewed as safe-haven currencies and funding currencies due to their unique financial properties and low interest rates. CHF/JPY reached its lows during the 2008 financial crisis, when it hit ¥74.65. Since then, the pair has traded higher far beyond this level in light of aggressive monetary Japanese easing.
Daily
Classical
Pivot Points.
Last Updated:
Sep 22, 2023
Japanese Yen Forecast: BoJ's Dovishness Puts $USDJPY Channel Breakout in Play #trading #forex ☑️Read more here: https://t.co/pyt4VIMy0p ☑️Uncover strategies behind consistent trading. Get the "How to Trade the Yen" guide for insights and tips! https://t.co/yQNCFleoNZ https://t.co/gSAGvPDfpL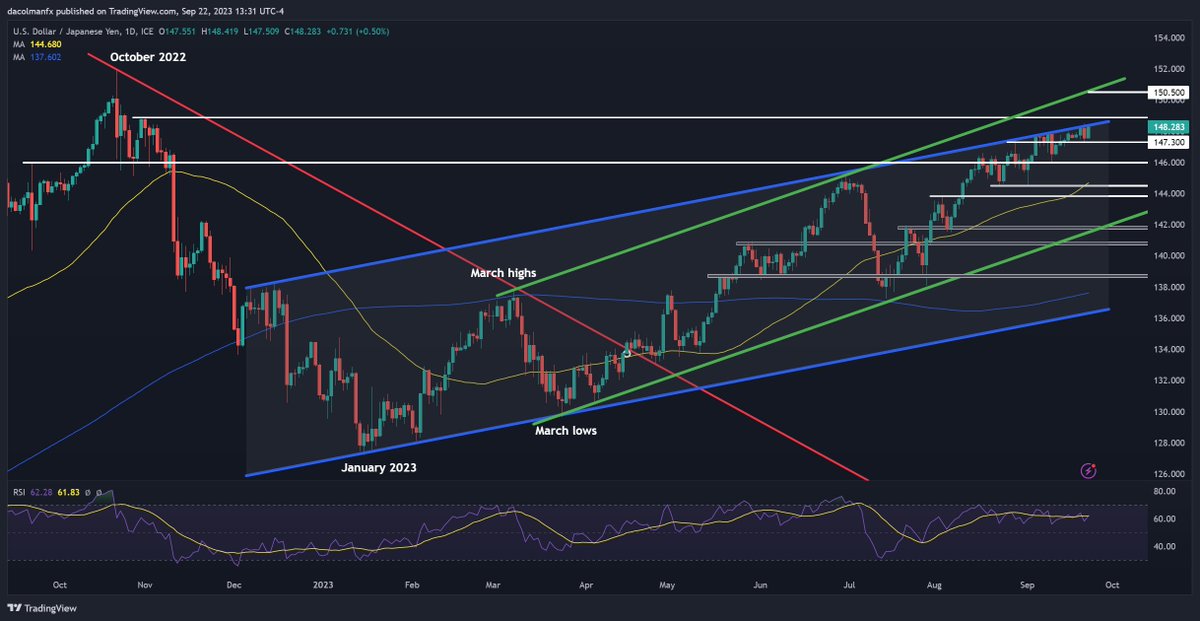 Euro Forecast: $EURUSD on Breakdown Watch, $EURGBP Stuck in No Man's Land For Now #trading #forex ✅Read more here: https://t.co/3GjY7SaMWR ✅Stay ahead of the euro's trend. Download your sentiment guide to see how market positioning impacts prices 👉https://t.co/uf755DWoC8 https://t.co/oUX3G1YnJn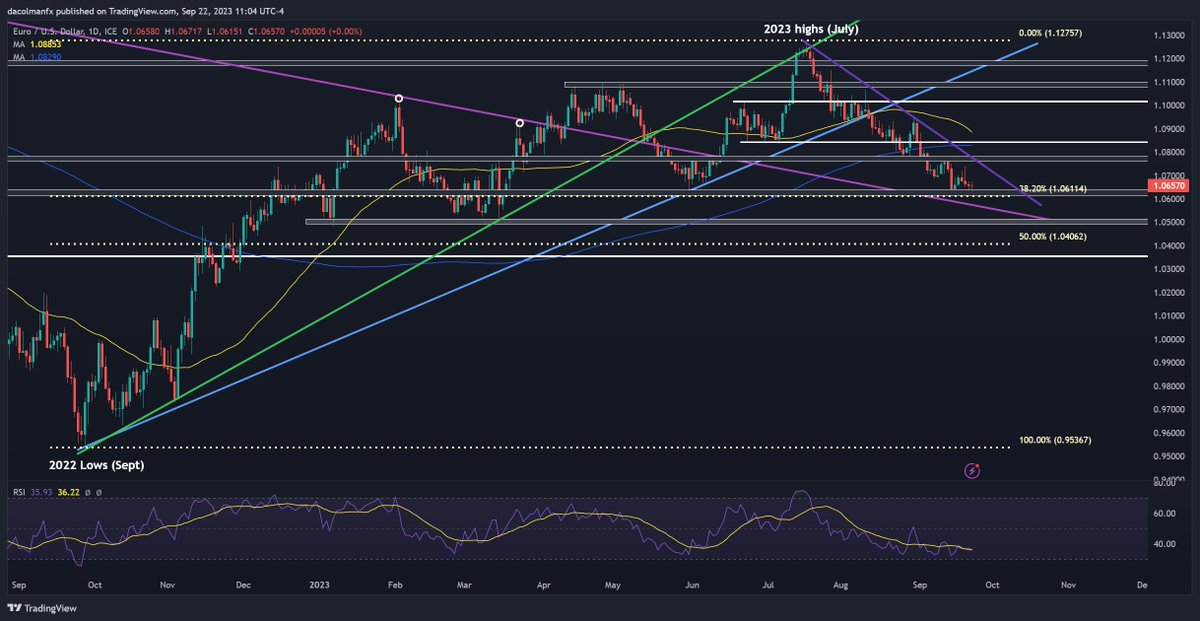 *That should start with "A..." instead of "An...". Don't have Twitter blue so I can't edit and I am not reposting this thread lol
content
23:50:00
BoJ Monetary Policy Meeting Minutes
()
05:00:00
Leading Economic Index Final
(Jul)
05:00:00
Coincident Index Final
(Jul)
08:00:00
Economic Sentiment Index
(Sep)
23:50:00
Foreign Bond Investment
(Sep/23)