SPDR S&P 500 ETF Trust (SPY) Stock Price
SPDR S&P 500 ETF Trust (SPY) Chart
SPDR S&P 500 ETF Trust (SPY)
Last updated:
Feb 8, 2023
Note: Low and High figures are for the trading day.
S&P 500 news, analysis and forecasts for expert trading insights. Get SPDR S&P 500 ETF price data, news, charts and performance.
The SPY ETF, also known as the SPDR S&P 500 ETF Trust, is one of the most popular exchange-traded funds that track the Standard & Poor's (S&P) 500 index. SPY holdings are comprised of 109 companies including Apple, Microsoft, Amazon, Facebook and JP Morgan Chase. SPY holdings are selected based on market size, liquidity, and industry. Almost one quarter of SPY holdings are in technology. Other key sectors comprise financial services, healthcare, communication services and consumer cyclicals. The SPY ETF performance is tracked through its net asset value, and shown as SPY price per share. The SPY ETF trades at one-tenth of the value of the S&P. Thus, if the S&P is selling at $4,000, the SPY quote would be approximately $400. In March, 2022, the SPY expense ratio was 0.0945% (excluding broker fees or commissions.) The current SPY quote and SPY ytd and other information are available in the charts below.
View More
View Less
$ES bullish engulf on the daily chart yday, price right back up to resistance zone that runs 4180-4213 some unfilled gap from August just above that, was from the week of the JPow speech at J-hole supports 4100, 4050, 4k $SPX $SPY https://t.co/g1G6ExbHew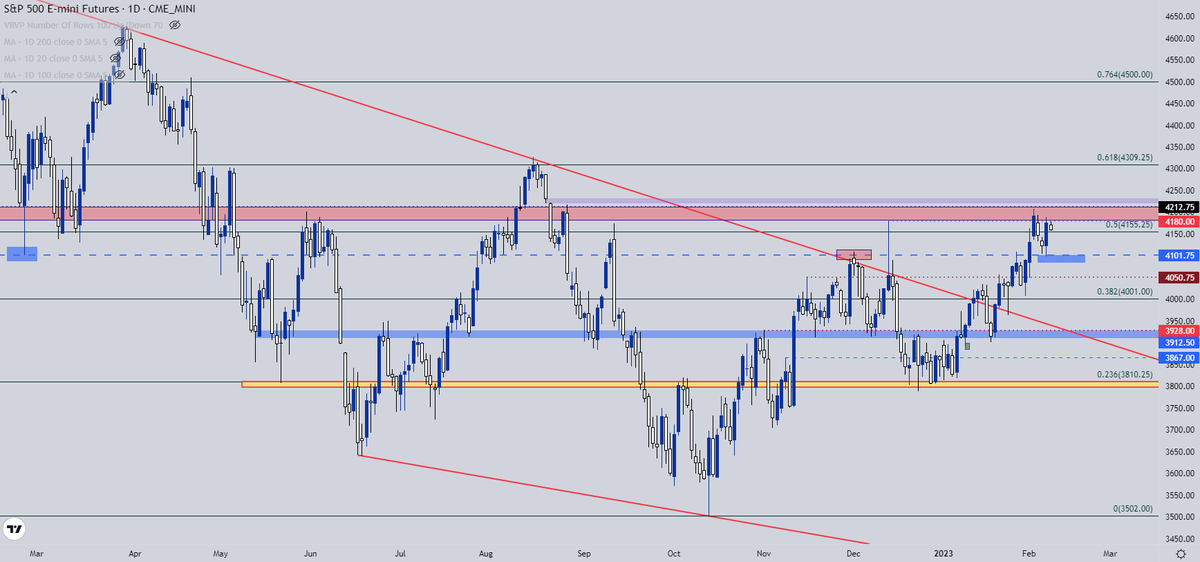 $ES set a fresh five month high last week ran into a big zone of resistance around 4187, which helped to set support last Feb/March, then res in Sept and Dec. highs capped at the 100 wma, falling wedge still filling in 4k the level that bulls need to defend $SPX $SPY https://t.co/eoQk7JWZAe https://t.co/fBmf0OUUdo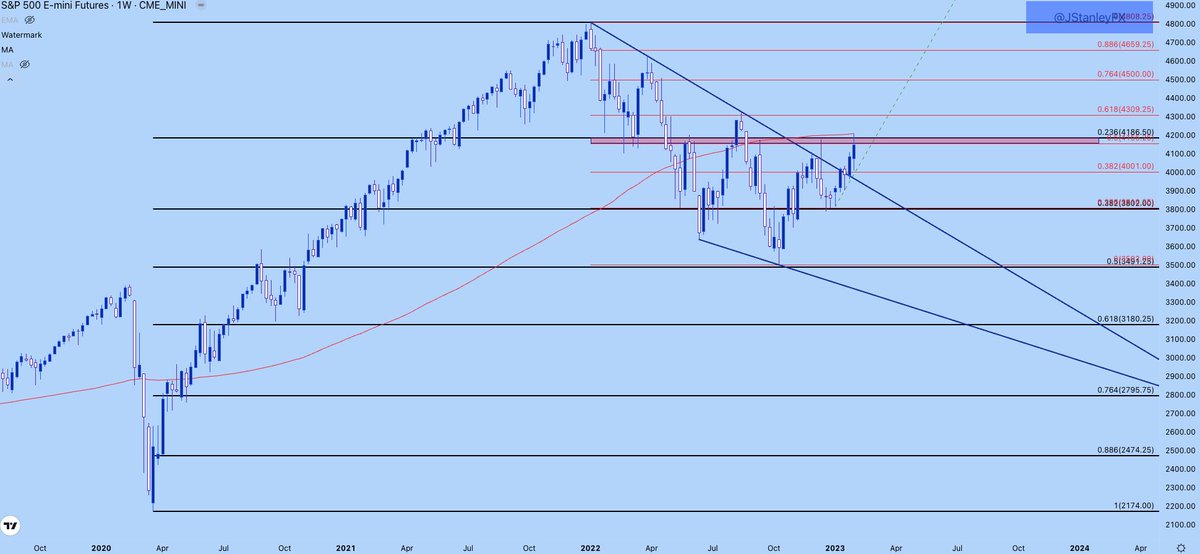 $SPX breakout, fresh monthly high, extension from bullish engulf. it's at resistance right now as taken from top of trend channel big batch of res a little higher, 5 month high at 4180, fibo level at 4187 4101 now support potential, 4050 below that $ES $SPY https://t.co/eoQk7JXxpM https://t.co/xTr21S80Fl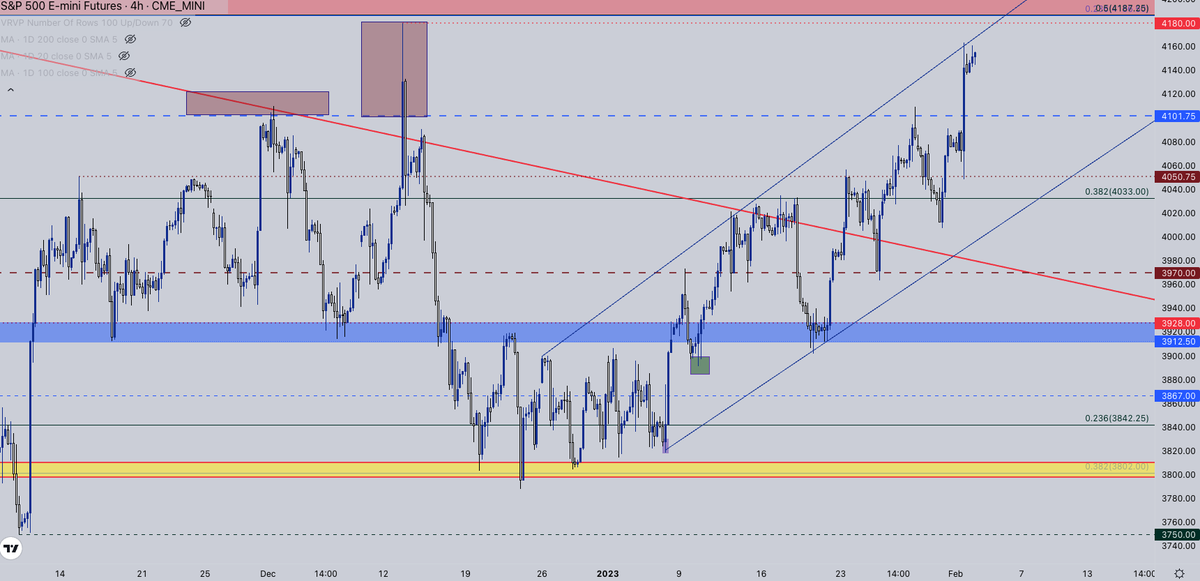 18:30:00
BoC Summary of Deliberations
()