Note: Low and High figures are for the trading day.
The Norwegian Krone has been free floating since its fixed exchange rate was removed in 1992 due to the Norwegian Central Bank's inability to control excess speculation. The pair is prone to extreme volatility during risk on / risk off environments. The Bank of Japan's massive easing program has driven significant weakness in the
Japanese Yen
recently, but any sudden global headwinds in combination with further instability in the Euro-Zone could see a flight to safe haven currencies, thus driving the pair lower.
For those curious, I made the Jan 2023 #NFP surprise easier to see going back to 1996 I dropped the May 2020 print Such positive surprises never happened pre-Covid (going back almost 30 years) But that's a different story post-Covid Link to thread - https://t.co/x4hqJ2KeI2 https://t.co/mHuclv1O3o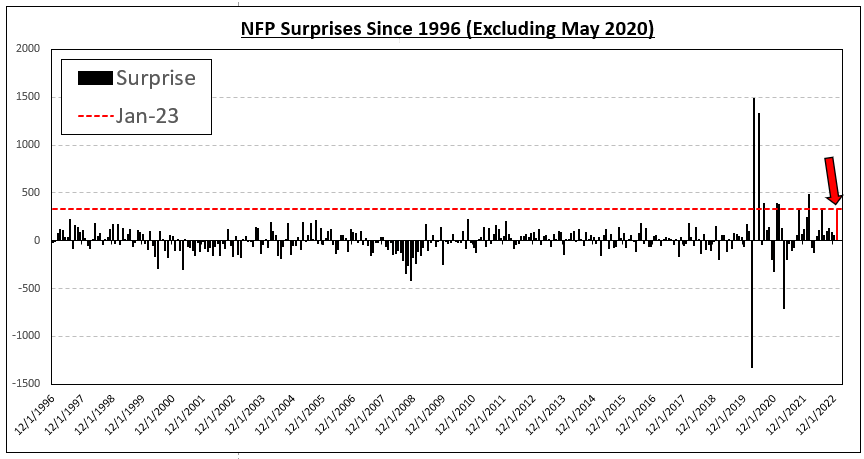 In this IG podcast I caught up with @JeremyNaylor_IG to discuss the major central bank developments and subsequent market outlook https://t.co/oViMQPHr2y
Forex Update: As of 21:00, these are your best and worst performers based on the London trading schedule: 🇨🇦CAD: -0.66% 🇪🇺EUR: -1.06% 🇨🇭CHF: -1.40% 🇯🇵JPY: -1.94% 🇦🇺AUD: -2.18% 🇳🇿NZD: -2.32% View the performance of all markets via https://www.dailyfx.com/forex-rates#currencies https://t.co/CJLmwVUwGQ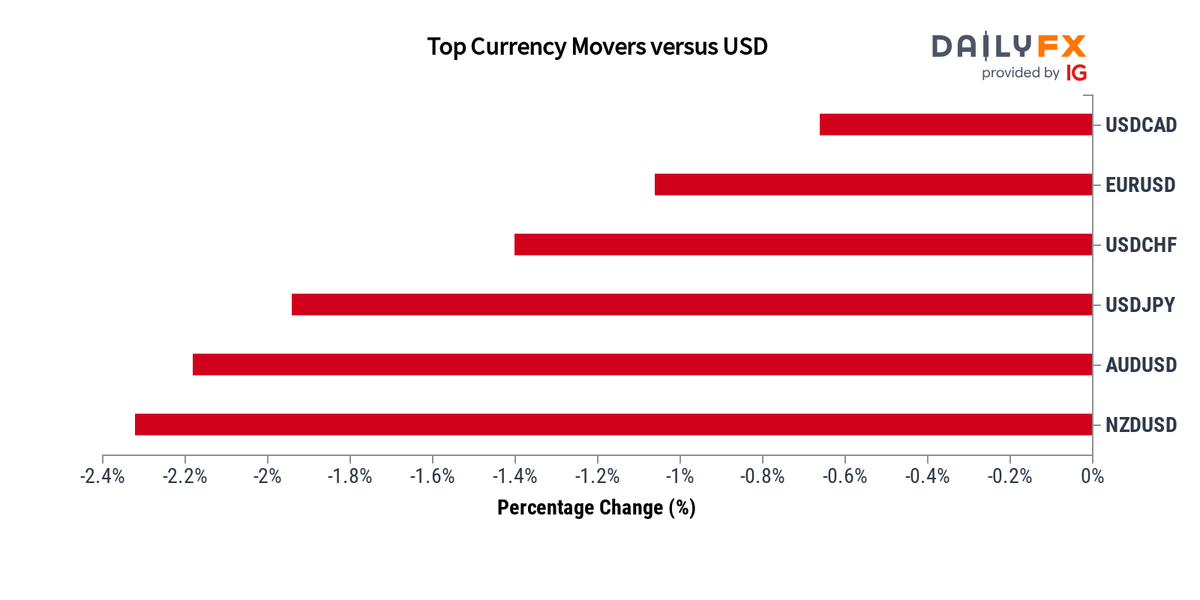 23:30:00
Household Spending YoY
(DEC)
23:30:00
Household Spending MoM
(DEC)
23:30:00
Average Cash Earnings YoY
(DEC)
23:50:00
Foreign Exchange Reserves
(JAN)