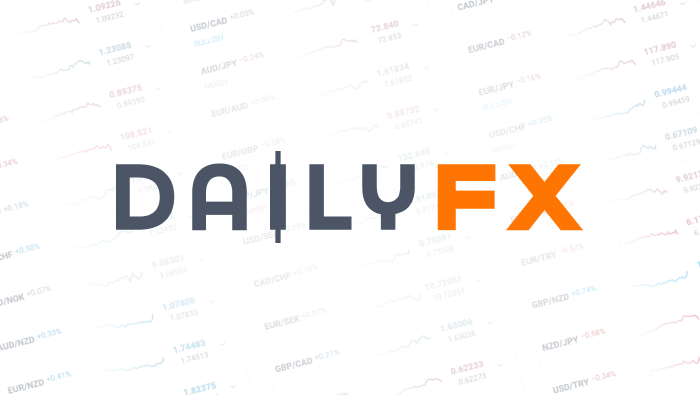 Political Scandal Shakes SPX, Dollar Fixes on Yellen
Talking Points:
Political headlines are showing considerable market impact as Trump administration headlines dim hopes for growth policy

Top event risk through the coming session is Fed Chair Yellen's testimony and a surprisingly important BoC decision
Global equities are in varying states of optimism with economic growth, revenues and speculative dependency shifting weight in the responsibility for the market's drive. Where will stocks head in the third quarter? Read the DailyFX forecast to see our view.
If there were any doubt that political concerns were still a market moving theme, this past session's volatility should put traders back on guard. An intraday plunge for the S&P 500 and swell behind the VIX followed fresh headlines on Russian ties to the President Trump administration. Beyond the story-telling this leads to, there is tangible market impact in the form of further difficulty in passing policies that could revitalize growth and business activity. The infrastructure, tax reform and regulation roll back efforts have already shown material hurdles to implementation in recent weeks - a fact that has contributed to the struggle US equities have experienced with forging ahead. With recent headlines further embroiling the Executive branch, it is even more difficult to project the path of these efforts being implemented. Meanwhile, there is still an obvious premium built into the markets that reflects a favorable outcome. How long will investors hold out waiting for fulfillment?
Political and geopolitical uncertainties will continue to shape the markets with irregular time frames and few milestones to mark along the way. In the meantime, we have more definitive themes and event risk to navigate ahead. Due to receive a healthy shake in the upcoming session is the now 'typical' monetary policy dynamic. This past session, two members on extreme opposite ends of the Fed's spectrum - Williams and Brainard - both laid out support for normalizing monetary policy by adjusting the bloated balance sheet. This seems to make a clear case for an earlier-rather-than-latter implementation of the QE selling effort (perhaps September). The markets will look for similar clues of assurance from Fed Chair Janet Yellen in her two-day testimony starting today. The so-called Humphrey-Hawkins event is the semi-annual opportunity for the head of the central bank to update Congress on growth, policy and financial stability concerns. This will be an event for both the Dollar and general 'risk trends' to response to. However, the Fed's event may not be the pinnacle of policy updates. That may be the Bank of Canada's decision. As a neutral central bank, a chance to a more hawkish lean can offer a definitive shift in the global policy spectrum.
While there are key themes and events to draw our attention forward, market activity and opportunity will not necessarily depend on dramatic headlines related to the Fed. EUR/USD will be a headliner for the fundamental overview with 14-month head this past session and the top end of a two-and-a-half year range under pressure. Among the Canadian Dollar crosses, USD/CAD, CAD/JPY and NZD/CAD are appealing for different outcomes. In contrast, the New Zealand Dollar has initiated a tentative reversal on a remarkable bull trend and highlights appealing technical setups among a range of crosses from NZD/USD to NZD/JPY to GBP/NZD. Yen pairs may have a more distinct connection to risk trends; but that simply connects possible fundamental motivation to technical potential on pairs like USD/JPY, EUR/JPY and GBP/JPY. And further afield of the high profile themes, cryptocurrencies Bitcoin and Ethereum continue to rapidly deflate from their epic climb these past months. We discuss the market's key events, scenarios and opportunities in today's Trading Video.
To receive John's analysis directly via email, please SIGN UP HERE.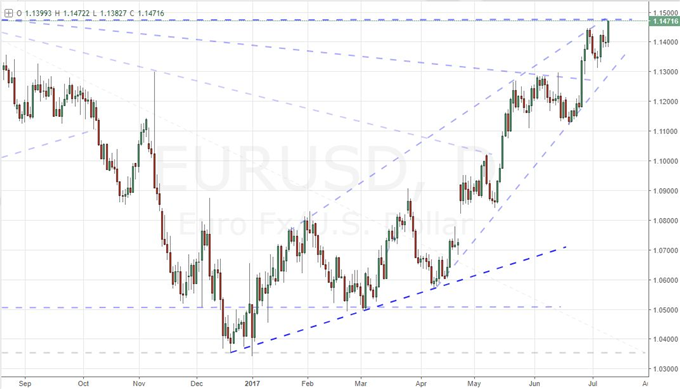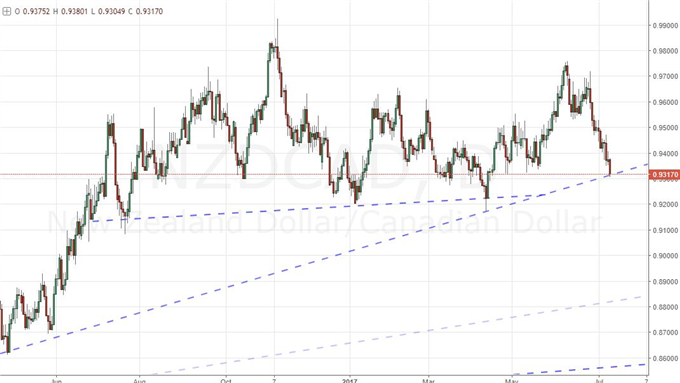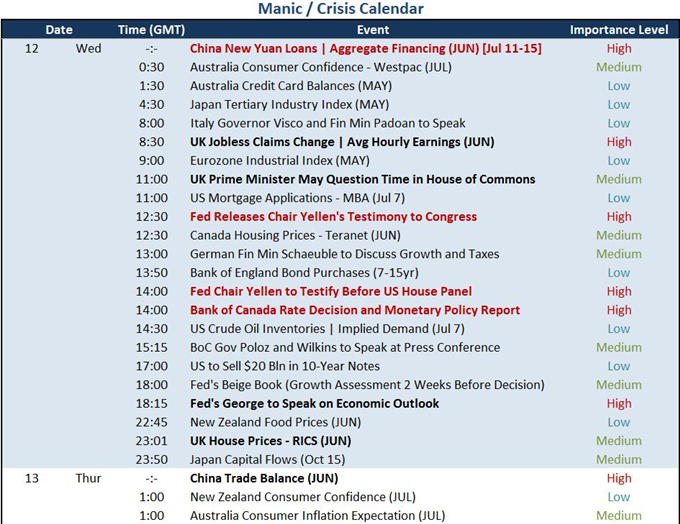 DailyFX provides forex news and technical analysis on the trends that influence the global currency markets.