CBOE Volatility Index (VIX)
Volatility Index ETF Chart
1d
Last updated:
Sep 22, 2023
Total Intraday Range (% of ATR)
Note: Low and High figures are for the trading day.
CBOE Volatility Index (VIX) news, analysis and forecasts for expert trading insights. Get price data, news, charts and performance.
The CBOE Volatility Index, commonly known as the VIX, is the world's most widely followed barometer of future equity market volatility and near-term risk. First launched in 1993 by the Chicago Board and Options Exchange, the VIX is calculated by averaging the weighted prices of a basket of put and call contracts on the S&P 500 with expiration dates greater than 23 days but less than 37 days. Since it is derived from short-dated option prices, the implied volatility measure is used to estimate the range of movement of the S&P 500 over the next 30 days. High VIX readings are associated with turbulence and sharp price swings, while low values are linked to complacency and calm trading conditions. The S&P 500 and VIX typically move in opposite directions, especially during risk-off episodes, although the negative correlation is not perfect. In light of the signal it transmits, the VIX can be considered a real-time sentiment indicator; in fact, Wall Street often describes it as the investor fear gauge. The VIX isn't itself investable, but there are several derivative products related to implied volatility, including VIX-linked futures and VIX-linked options that can be used to hedge portfolio risk, diversify, or simply speculate.
View More
View Less
Japanese Yen Forecast: BoJ's Dovishness Puts $USDJPY Channel Breakout in Play #trading #forex ☑️Read more here: https://t.co/pyt4VIMy0p ☑️Uncover strategies behind consistent trading. Get the "How to Trade the Yen" guide for insights and tips! https://t.co/yQNCFleoNZ https://t.co/gSAGvPDfpL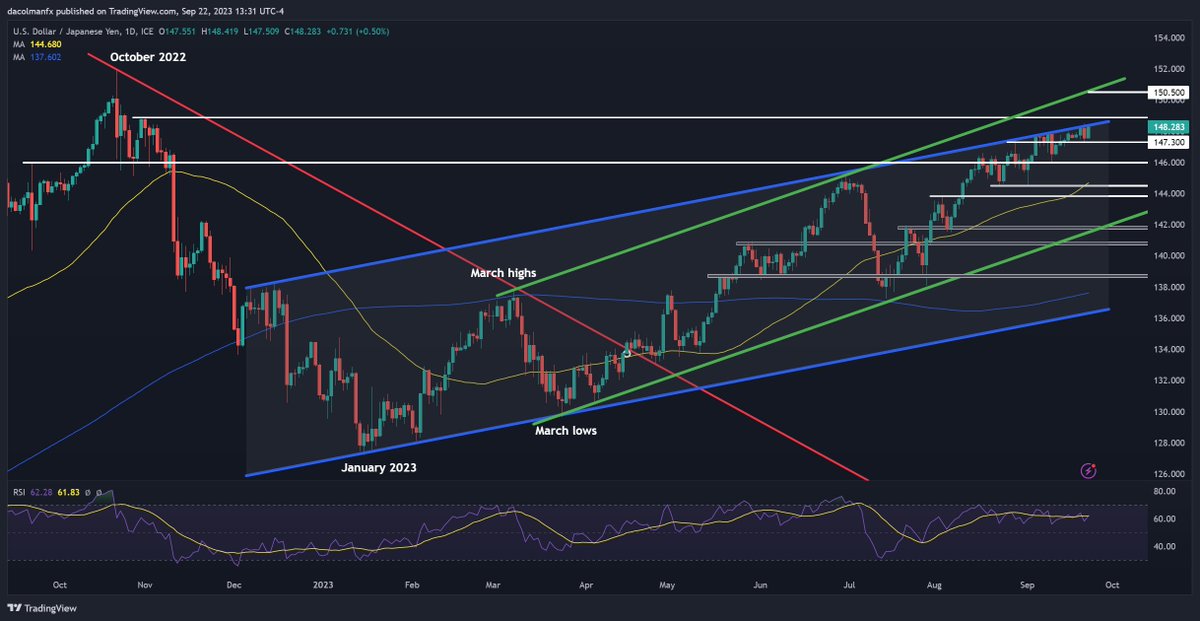 Euro Forecast: $EURUSD on Breakdown Watch, $EURGBP Stuck in No Man's Land For Now #trading #forex ✅Read more here: https://t.co/3GjY7SaMWR ✅Stay ahead of the euro's trend. Download your sentiment guide to see how market positioning impacts prices 👉https://t.co/uf755DWoC8 https://t.co/oUX3G1YnJn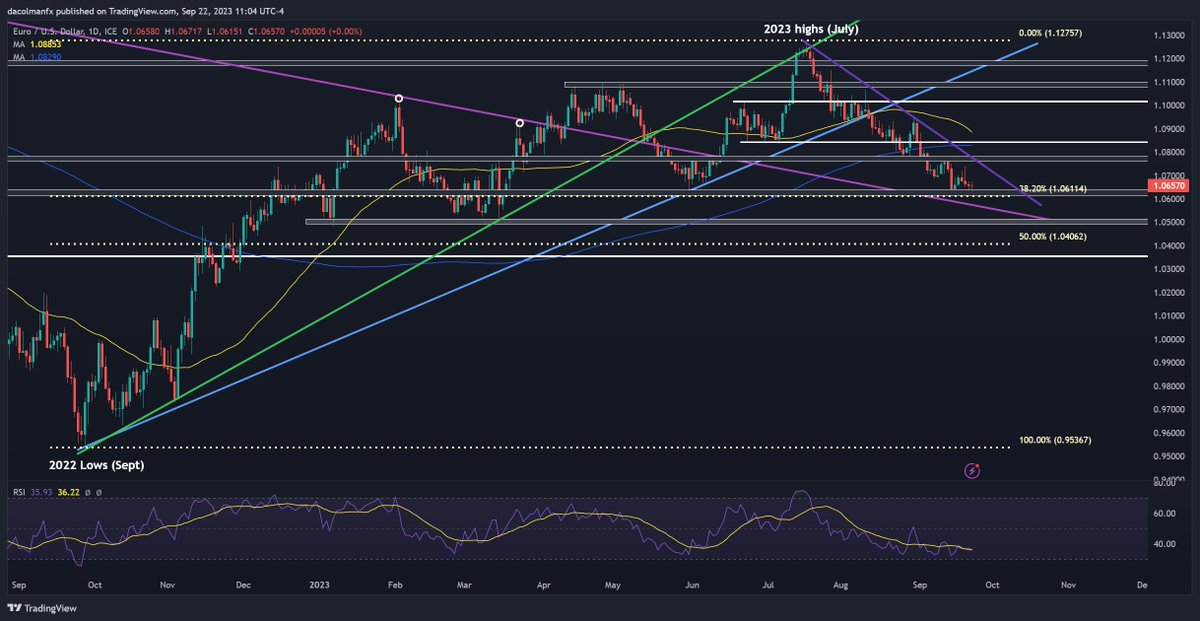 *That should start with "A..." instead of "An...". Don't have Twitter blue so I can't edit and I am not reposting this thread lol
content
03:00:00
M2 Money Supply YoY
(Aug)