Pound - New Zealand Dollar Chart
1h
Last updated:
Sep 25, 2023
Total Intraday Range (% of ATR)
Note: Low and High figures are for the trading day.
The post-financial crisis and massive central bank stimulus that followed in developed nations has led to some of the lowest bond yields in history. In a move to find higher returns, cash has moved abroad into economies that offer higher yielding assets. Countries such as New Zealand have benefitted during these times, but with the Fed's move to scale back asset purchases in combination with slower growth in China, the four year trend may be showing signs of fundamental weakness.
Commodities Update: As of 18:00, these are your best and worst performers based on the London trading schedule: Oil - US Crude: -0.10% Gold: -0.47% Silver: -1.94% View the performance of all markets via https://t.co/WHTs8622rG https://t.co/Qp5eFEKhf4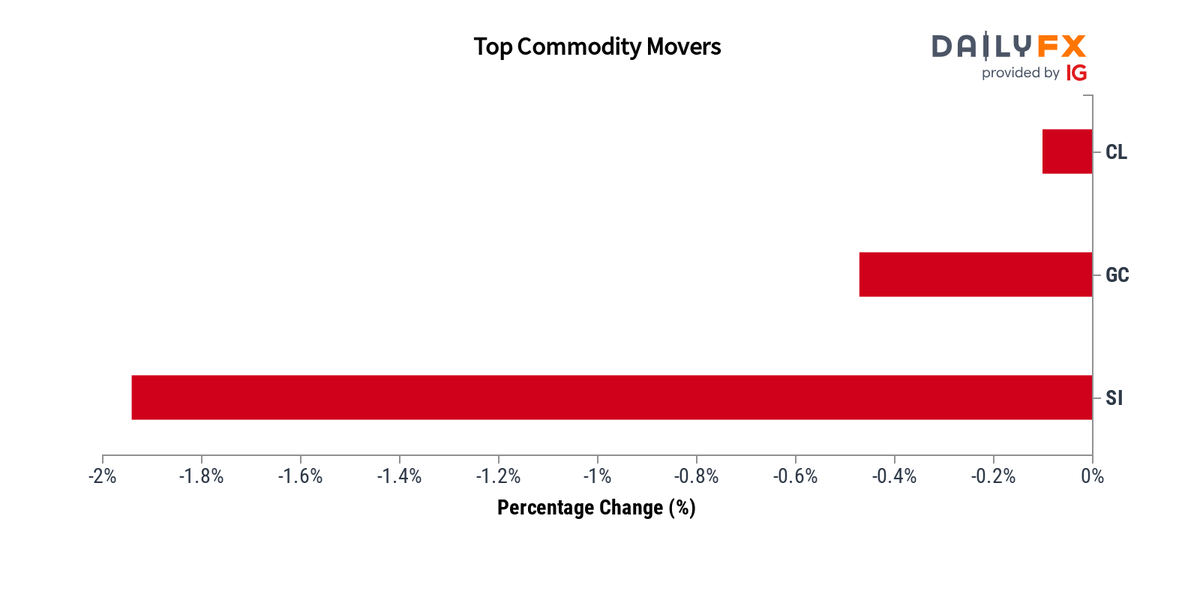 IG Client Sentiment Update: Our data shows the vast majority of traders in Silver are long at 91.41%, while traders in USD/JPY are at opposite extremes with 80.82%. See the summary chart below and full details and charts on DailyFX: https://t.co/QeYdESR2tp https://t.co/F5CwTjvfFP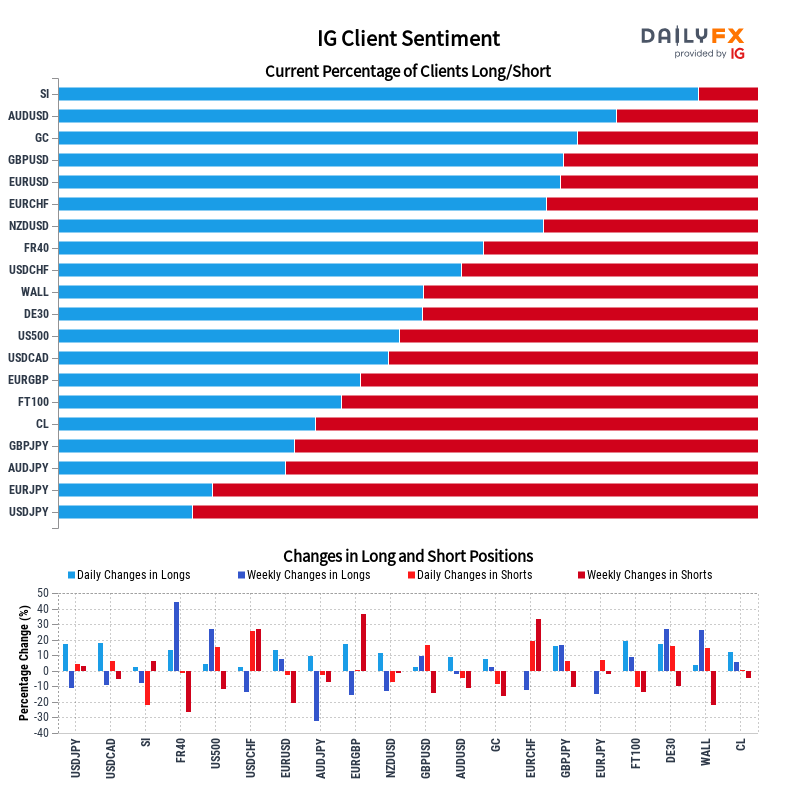 Indices Update: As of 18:00, these are your best and worst performers based on the London trading schedule: US 500: 0.26% FTSE 100: 0.18% Germany 40: 0.16% France 40: 0.11% Wall Street: 0.00% View the performance of all markets via https://t.co/2NUaqnUPED https://t.co/xQdzKT1BUX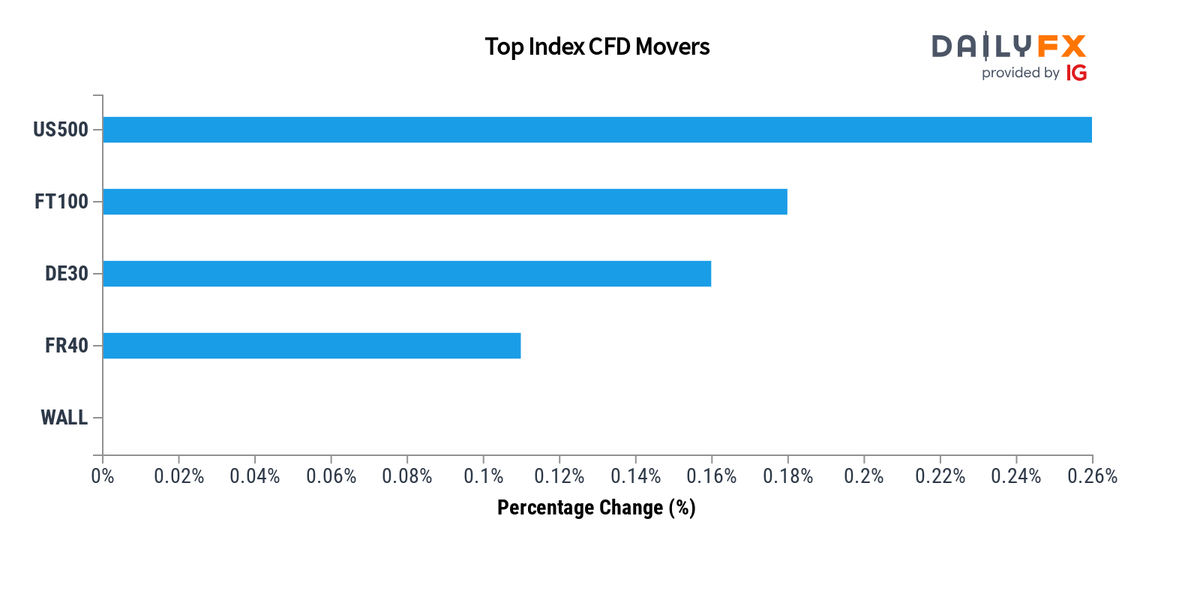 content
09:00:00
10-Year Green Gilt Auction
()
00:00:00
ANZ Business Confidence
(Sep)
22:00:00
ANZ Roy Morgan Consumer Confidence
(Sep)
06:00:00
GDP Growth Rate YoY Final
(Q2)