New Zealand Dollar - Japanese Yen Chart
56m
Last updated:
Sep 22, 2023
Total Intraday Range (% of ATR)
Note: Low and High figures are for the trading day.
This is the forex quote for the New Zealand Dollar vs. Japanese Yen exchange rate. NZD (the 'base currency') is quoted in terms of JPY (the 'counter currency'). The Yen is a historically low-yielding currency, making an attractive vehicle to fund carry trades (where traders borrow cheaply in JPY to buy higher-yielding currencies, including NZD). Investors tend to favor carry trades at times of optimism about global economic performance and stability; they shun them at times of market stress. This makes NZD/JPY sensitive to swings in broad-based market sentiment trends. The pair is likewise responsive to economic news - both domestic and that of key trading partners (notably China) - that shapes expectations for Reserve Bank of New Zealand monetary policy.
IG Client Sentiment Update: Our data shows the vast majority of traders in Silver are long at 89.84%, while traders in USD/JPY are at opposite extremes with 79.90%. See the summary chart below and full details and charts on DailyFX: https://t.co/QeYdESR2tp https://t.co/DL5N4TiQOk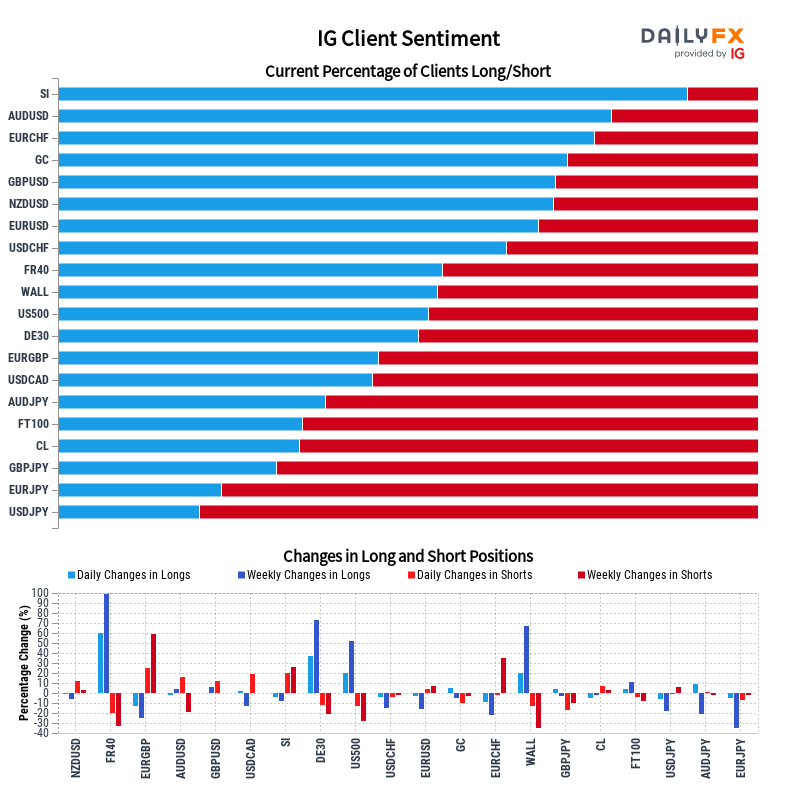 Heads Up:💶 HCOB Services PMI Flash (Sep) due at 08:00 GMT (15min) Expected: 47.7 Previous: 47.9 https://t.co/tY7GIqqXOS
Heads Up:💶 HCOB Manufacturing PMI Flash (Sep) due at 08:00 GMT (15min) Expected: 44 Previous: 43.5 https://t.co/tY7GIqqXOS
content
23:50:00
BoJ Monetary Policy Meeting Minutes
()
05:00:00
Leading Economic Index Final
(Jul)
05:00:00
Coincident Index Final
(Jul)
23:50:00
Foreign Bond Investment
(Sep/23)
23:50:00
Stock Investment by Foreigners
(Sep/23)