USD/CAD
of clients are
net long.
of clients are
net short.
Note: Low and High figures are for the trading day.
US Dollar - Canadian Dollar Chart
USD/CAD is the forex ticker that represents the US Dollar-Canadian Dollar currency pair. The USD/CAD rate, as indicated on the live chart, shows traders how many Canadian Dollars are required to buy one US Dollar. Follow the USD/CAD chart for live prices and stay up to date with the latest USD/CAD news, forecasts and analysis. Our expert industry insights will give you the edge to conduct thorough fundamental and technical analysis to trade this popular currency pair.
Daily
Classical
Pivot Points.
Last Updated:
Sep 26, 2022
$CAD wrote up a forecast for it this week and kept it as bearish for CAD $USDCAD continuing the channel breakout even the daily chart is starting to look parabolic https://www.dailyfx.com/forex/technical/article/fx_technical_weekly/2022/09/24/Canadian-Dollar-Forecast-USD-CAD-USDCAD-CAD-JPY-CADJPY-GBP-CAD-GBPCAD.html https://t.co/wKYu8wRqjr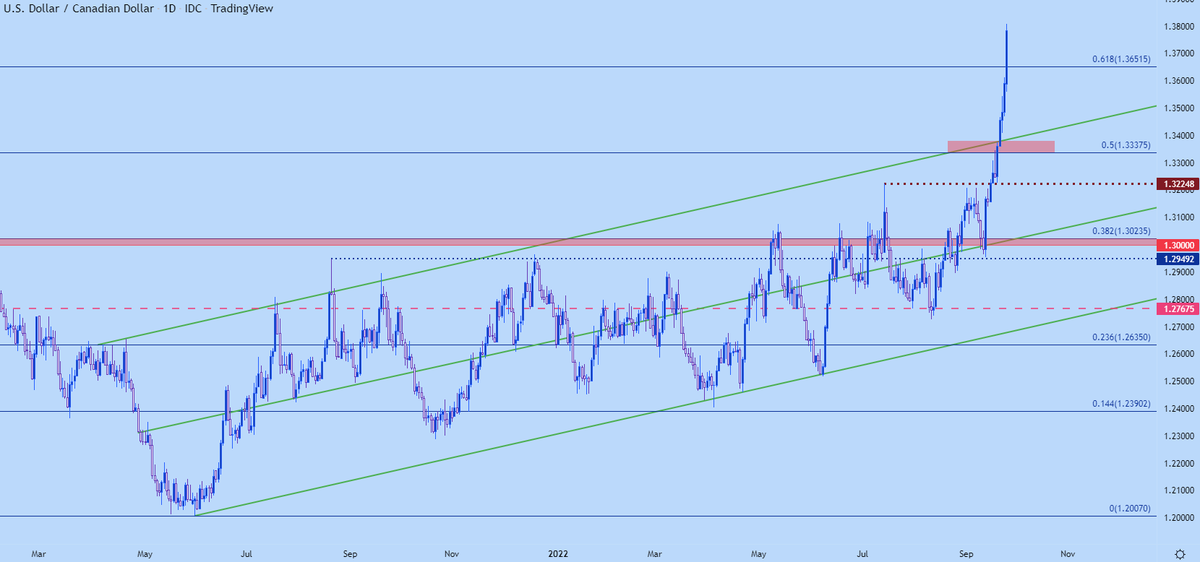 Didn't get a chance to cover #USDCAD in the webinar. . . (archive out shortly) Testing BIG resistance here $USDCAD Weekly Chart https://t.co/CbJjaZ1PfJ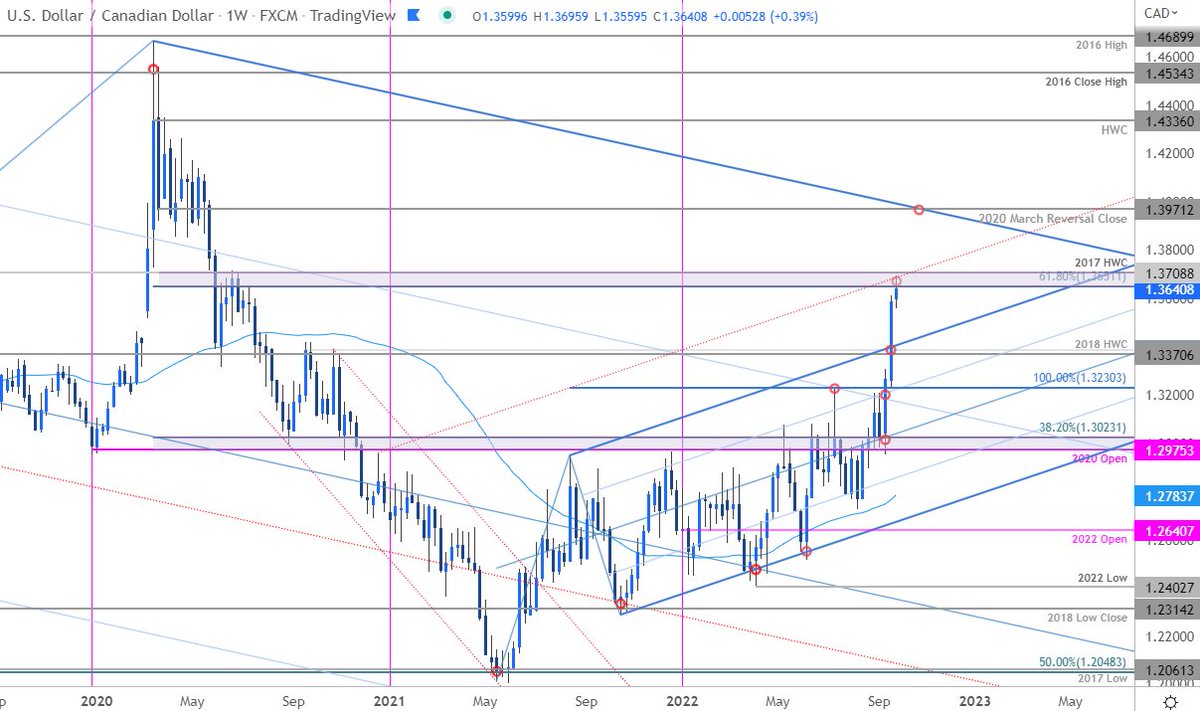 $USDCAD pushing uptrend resistance here ahead of the #Fed Levels highlighted in this month's Canadian #Dollar Weekly Forecast- https://t.co/kyp3fE6vvU https://t.co/eeQQp1spWF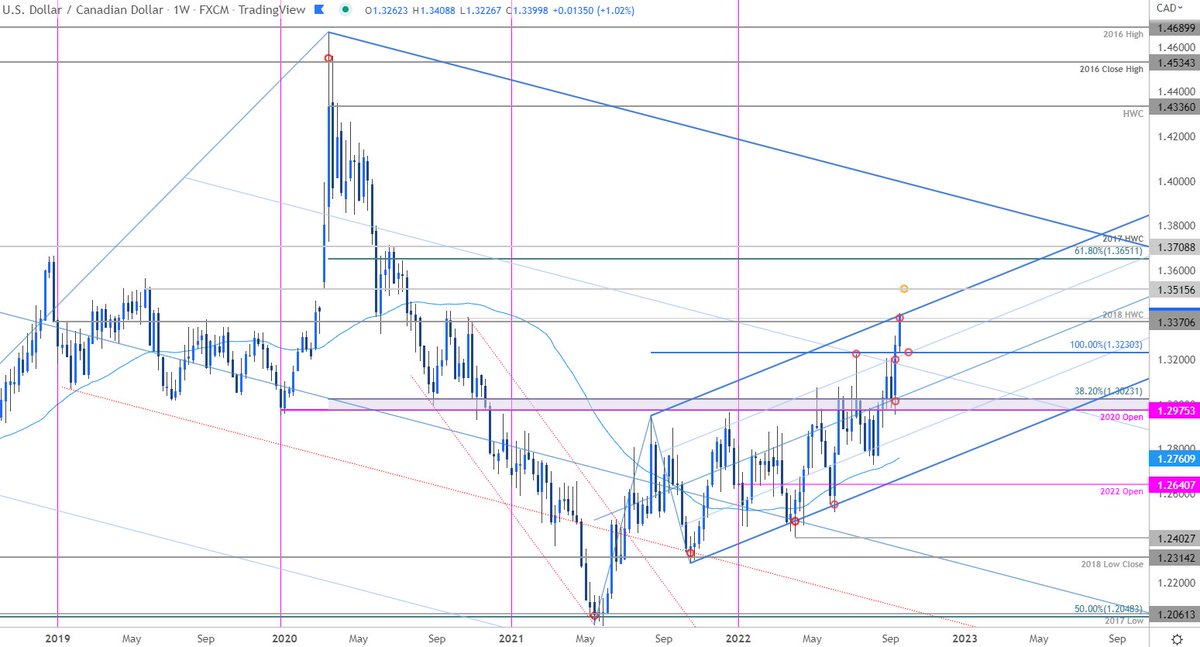 12:30:00
Durable Goods Orders MoM
(AUG)
12:30:00
Durable Goods Orders Ex Transp MoM
(AUG)
12:30:00
Non Defense Goods Orders Ex Air
(AUG)
12:30:00
Durable Goods Orders ex Defense MoM
(AUG)