Note: Low and High figures are for the trading day.
This is the forex quote for the
British Pound
- Swedish Krona cross. The UK is a top five trade partner with Sweden. Sweden is known as an export oriented economy whose main industries are telecommunications equipment, paper products, and iron and steel. This pair has slowly been trending lower from above 13.00 before the financial crisis to below 10.00, which it reached early in 2013.
Indices Update: As of 13:00, these are your best and worst performers based on the London trading schedule: US 500: 0.70% Wall Street: 0.35% France 40: -0.15% Germany 40: -0.24% FTSE 100: -0.63% View the performance of all markets via https://www.dailyfx.com/forex-rates#indices https://t.co/bpNHV4ZS0y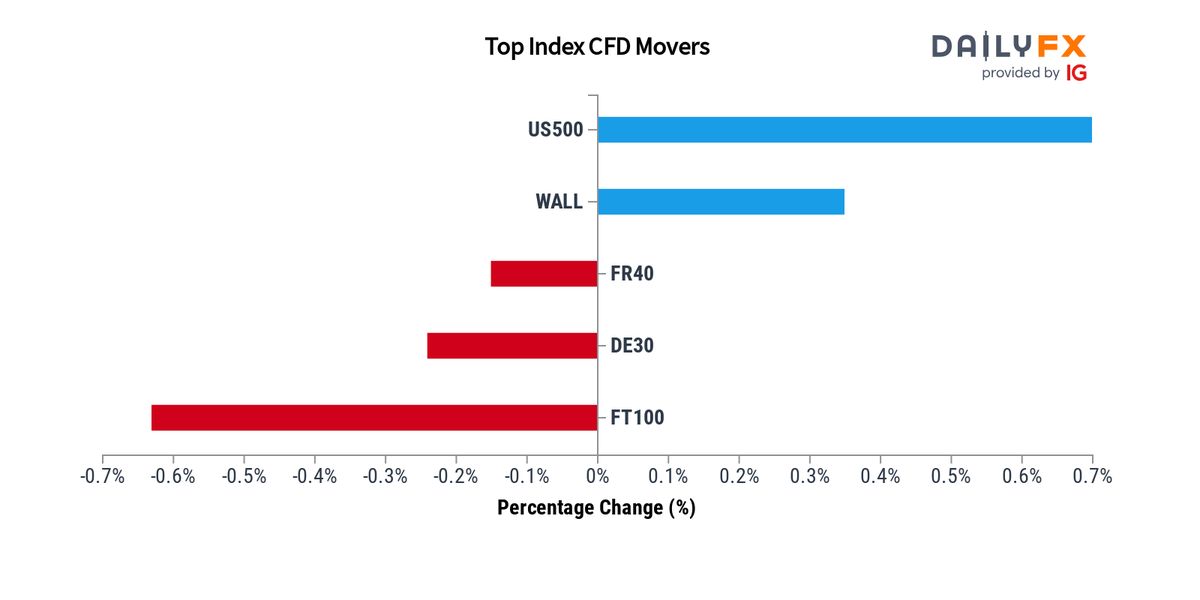 The FOMC statement and economic projections released yesterday was perceived as dovish as the Fed opened the door to a pause with its changed language in its forward guidance. Get your market update from @RichardSnowFX here: https://t.co/dWosSKMylN https://t.co/k84DHBvRyi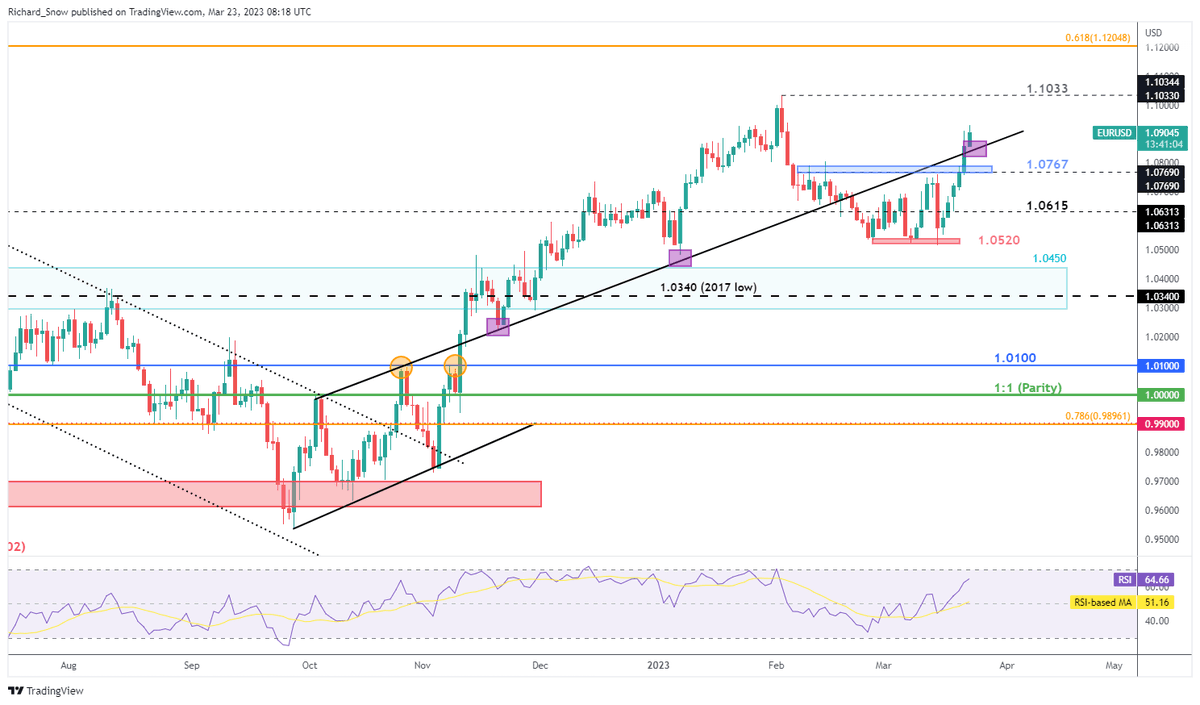 https://www.dailyfx.com/news/boe-raise-rates-by-25bps-expecting-inflation-to-cool-gbp-edged-higher-20230323.html Bank Of England MPC Update: BoE raise rates by 25bps and is expecting inflation to cool in Q2. 2 members voted to keep rates unchanged. GBPUSD rallied higher at first but has since fallen 70 odd pips. #GBPUSD #GBP #UK #interestrates #Britain #inflation
00:01:00
Gfk Consumer Confidence
(MAR)
07:00:00
Retail Sales ex Fuel YoY
(FEB)