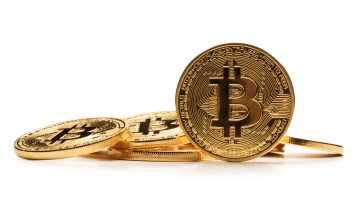 Cryptocurrency News: Bitcoin Eyes Highs as Fork Approaches
Talking Points
- Some exchanges will support the new Bitcoin Cash proposal while others are not signaling support.
- Bitcoin (BTC) shrugs off any future split and continues its recent strong rally.
Check out our new Trading Guides: they're free and have been updated for the third quarter of 2017.
As July rolls to an end, the digital currency space is getting ready for a potentially market moving event which could see Bitcoin and blockchain split into two, ramping up the volatility in a market that already sees price swings in excess of 15% - 20% on a daily basis. This potential split, or hard fork, comes despite a different upgrade proposal from the Bitcoin community - SegWit2X - that would cause less market disruption and handle the underlying blockchain problems.
A New Bitcoin Cash Proposal May Cause Divisions Ahead
A new Bitcoin token, Bitcoin Cash (BCC), may come into existence on August 1 as a result of a User Activated Hard Fork (UAHF), opening the way for potentially two competing blockchains. According to a statement from Bitcoin Cash, a group of miners, developers, investors and Bitcoin users will upgrade the Bitcoin proposal via a UAHF creating a block size of 8MB vs a current limit size of 1MB. Bitcoin holders will be free to use whichever blockchain they like and will be credited with the new BTC.
"Because Bitcoin Cash is a fork of the ledger, that means you own the same amount of Bitcoin Cash as you did Bitcoin at the time of the forking block. However, if your Bitcoins are stored by a third party such as an exchange, then you must inquire with them about your cash."
And it is the last part of this statement that has the potential to cause volatility in the digital marketspace. Exchanges such as Coinbase and Bitstamp have not shown support for the new proposal. Coinbase has issued a blog statement saying that customers who do want to access both BTC and BCC should withdraw their Bitcoins from the exchange by 11.59 pm July 31, while Bitstamp said that the decision to list the new token "remains at our sole discretion at all times." Other Bitcoin trading houses have also stated that, due to the expected volatility around August 1, that they will not be excepting new open positions and will only allow customers to close their existing positions.
Hard Fork or Soft Fork?
While this hard fork remains on the cards, the original proposal to upgrade the blockchain, SegWit2X still has the majority of the market's support. This proposal would cause the least disruption as it would not cause a split in the underlying blockchain while it would upgrade the block size to 2MB, speeding up transaction times. Transaction costs – the fee that users pay miners to make transactions - have risen in the past few months due to the current limitation of space on the blockchain.
Bitcoin: Relief Rally or a New Valuation?
Despite this new proposal, and the problems it may cause in valuing both Bitcoin tokens, the current BTC continues to forge ahead and approach recent multi-week highs. After hitting a sub-$1800 low on July 16 on hard fork fears, it has rallied sharply to a current level of $2793, near its all-time high close to $3000. A bullish breakout above $2800 would open the door to $2930 ahead of the all-time high.
However, volatility remains high and the potential for a sharp fall in the next 24-36 hours as the hard fork picture becomes clearer, cannot be discounted.
And if Bitcoin, new or old, falls out of favour with the trading community, other digital tokens including Ethereum (ETH) and Litecoin (LTC) stand ready to benefit from any change in sentiment. Ethereum, Bitcoin's main rival by market capitalization, has already had its own hard fork moment, while Litecoin currently has faster transaction times than bitcoin and is looking to launch a 'lightning network' making it more scalable.
And if you would like to join me as I discuss the latest Bitcoin market developments on Wednesday August 2 at 12.00 pm, sign up for the free webinar here
Bitcoin Price Chart (BTC) Daily Timeframe (May – July 31, 2017)
Market Moves/Top 5 Capitalizations – July 31, 2017

If you are interested in trading digital pairs and would like to practice trading either BTC or ETH, you can create a Quick and Free Demo Account Here
--- Written by Nick Cawley, Analyst
To contact Nick, email him at nicholas.cawley@ig.com
Follow Nick on Twitter @nickcawley1
DailyFX provides forex news and technical analysis on the trends that influence the global currency markets.