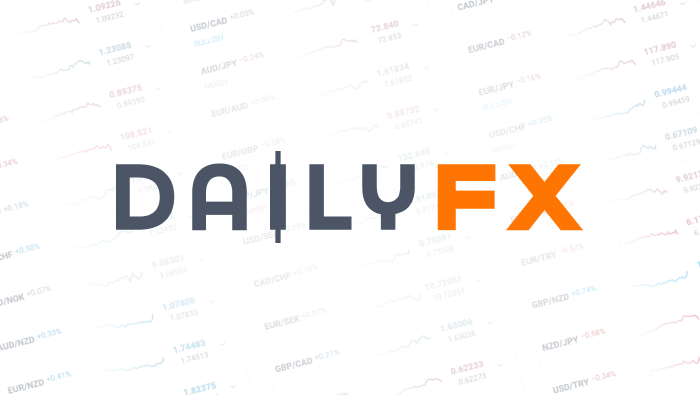 Global Stocks Temper Gains Ahead of FOMC Minutes
Summary:
Global equities are digesting gains from earlier in the week ahead of this afternoon's FOMC minutes release from the September meeting.

Of specific importance is how aggressively the Fed is looking to hike rates; and whether an October or December hike will be likely.

As most markets are expecting 'looser for longer,' any hawkish tones towards quicker-than-expected rate hikes could spark massive risk-aversion, similar to the response to the September meeting's 'hawkish-hold.'
1. Last month gave the world a rude awakening: Despite the multiple pressure points being triggered in the global economy, the Fed was no longer looking to support the market with 'extraordinary accommodation.' The Fed's hawkish-hold from the September FOMC meeting didn't seem to go over too well; as risk-aversion was sparked as investors sold out of risky investments as it became clear that the largest national Central Bank in the world is no longer looking to provide cheap liquidity.
A simple 25 basis point hike was likely not the source of concern; but rather the trajectory that would be started once hikes began. This would kick off a cycle of 'tightening' that would, over the long-term, continue to drive interest rates higher. This would make a daunting environment for a bond investor, as this steady incline of interest rates would equate to a steady run of losses on bond holdings. This would also provide for a more difficult operating environment for American companies, as the tighter liquidity environment would make it more expensive to borrow funds to finance operations, share buybacks or expansionary endeavors.
The prospect of tightening when so many questions still abound about the recovery was too much for risk assets to bear; and the simple mention of a 2015 rate hike after the external forces of China and Commodity prices began raising red flags was enough for markets around-the-world to sell-off.
Support came into equity markets after a brutal week-and-a-half sell-off, but the NFP report from last Friday was very telling about where we are in terms of global economic expectations.
NFP printed an abysmal 142K versus an expectation of 200k, with downward revision on previous months combined with terrible data inside of the report. This hastened the risk aversion seen post-FOMC, as markets quickly sold off on fear that weakness was now being seen in the US economy while the Fed was looking to hike rates.
But within a half-hour of equity markets opening, lows were set and stocks started rallying… Equities began moving higher under the premise that this new-found weakness in the American economy would compel the Fed to kick back this impending interest rate hike. Most equity markets haven't stopped moving higher either; we've been rallying like its 2011 all over again. But what makes this really interesting, and different than 2011 is that we don't know that the Fed is going to back down.
The Fed wanted to kick rates higher to offset 'excessive risk taking,' which is pretty much what we're seeing right now: Stock markets screaming higher simply because we had really bad data that may bring on more stimulus in the future. This is the consequence of Zero-Interest Rate Policy (ZIRP), in which 'bad news is good' and 'good news is bad' – because that could spell less support from Central Banks.
That's where we are right now… not really sure if the Fed is going to hike in 2015 or not; most market expectations are for 2016, and as data looks more and more poor the expectations keep moving further and further out.
The Fed finds themselves between a rock and a hard place… They can hike rates as they've planned all along, and risk putting the global economy in a tailspin that might be difficult to stop (ala 2008). Or they can kick the can down the road even further, and run the risk of putting even more air in the various bubbles throughout the global economy; i.e., encouraging even more 'excessive risk taking.'
In the chart below, we're looking at recent price action on the S&P 500; and notice how the September FOMC announcement created a quick run up to 2021, which is a 61.8% Fib retracement from the 2015 high to the 'panic lows' of 8/24. This quick run of strength was on the initial statement release that held off of hiking in September. But as we got into the press conference and as Ms. Yellen began talking up a rate hike for later in the year, stocks and risk assets sold off in droves, and this continued all the way into the next week.
Created with Marketscope/Trading Station II; prepared by James Stanley
2. FOMC Minutes from the September Meeting are released at 2:00 PM Today: This could be especially market-moving considering the amount of focus on this first rate hike.
Of specific importance, we'll get to see how close the decision was to hold off on hikes in September, and what the Fed might be looking for to vote for a hike in the October or December meetings of this year. The importance of this minutes release will likely be in the details, as investors look for policy clues within the report to determine how aggressively the Fed was looking to address this first rate hike.
--- Written by James Stanley, Analyst for DailyFX.com
To receive James Stanley's analysis directly via email, please SIGN UP HERE
Contact and follow James on Twitter: @JStanleyFX
DailyFX provides forex news and technical analysis on the trends that influence the global currency markets.