Euro - Norwegian Krone Chart
Note: Low and High figures are for the trading day.
This is the Forex quote for the Euro versus the Norwegian Krone. In this quote, the value of one Euro ('base currency') is quoted in terms of the Norwegian Krone ('counter currency'). The value of the Norwegian Krone compared to other currencies, in particular the EUR, is often correlated to changes in oil prices and interest rates. Thus, with rising oil prices and interest comes Krone strength relative to other currencies and vice versa.
Indices Update: As of 20:00, these are your best and worst performers based on the London trading schedule: US 500: 0.00% FTSE 100: -0.30% Germany 40: -0.41% France 40: -0.43% Wall Street: -0.48% View the performance of all markets via https://www.dailyfx.com/forex-rates#indices https://t.co/r1IotUSJfG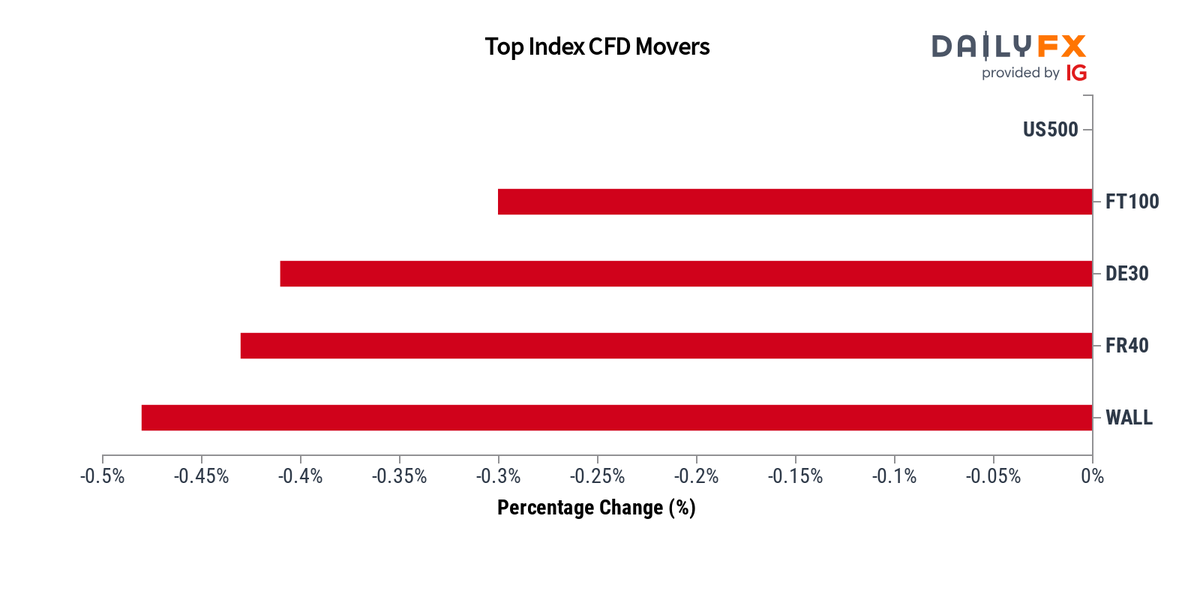 EURUSD continues to chop, lacks direction above 0.9600. Rumors continue to swirl over Nordstream sabotage. https://www.dailyfx.com/news/eurusd-lacks-direction-as-major-support-continues-to-hold-20220927.html
Sweden's Foreign Minister: -We can't rule out other possibilities but the Nord Stream leaks are likely an act of sabotage- Sources #LNG
06:00:00
GfK Consumer Confidence
(OCT)
06:00:00
Household Consumption MoM
(AUG)
06:45:00
Consumer Confidence
(SEP)
07:15:00
ECB President Lagarde Speech
()