SPDR Gold Shares (GLD) Stock Price
SPDR Gold Shares (GLD) Chart
Note: Low and High figures are for the trading day.
SPDR Gold Shares (GLD) news, analysis and forecasts for expert trading insights. Get price data, news, charts and performance.
SPDR Gold Shares, listed on NYSE Arca under the ticker symbol GLD, is a popular and highly liquid exchange-traded fund that seeks to track the performance of gold bullion, less the expenses of operations. Founded in 2004 and managed and marketed by State Street Global Advisors, GLD is today the largest precious metal ETF in the world, with about $70 billion in assets under management as of 2022. GLD shares represent fractional, undivided ownership interests in the SPDR Trust, whose sole holdings are physical gold bullions and, on occasion, cash. In this sense, the top gold ETF offers investors and speculators alike an innovative and cost-effective way to gain exposure to the market without worrying about the logistics of acquiring, storing, or insuring the yellow metal. For traders looking to hedge against inflation, protect against market turbulence, diversify, or simply position for a change in the interest rate environment, GLD stocks, used as a proxy for gold, can be an excellent investment vehicle to enhance portfolio returns. Follow the GLD stock price in real time and analyze the gold ETF chart patterns to gain insight into how the market is moving and improve your technical analysis skills.
View More
View Less
Here's my favorite candidate for reflecting on the Dollar and risk trends. $USDJPY ended a 65-day stretch below its 200-day SMA (longest since Dec 1977) and has a positive correlation to $VIX https://www.dailyfx.com/news/dow-s-skepticism-anchors-nasdaq-volatility-dollar-charged-by-nfps-and-rate-forecasts-20230203.html https://t.co/oE4oV2PmiH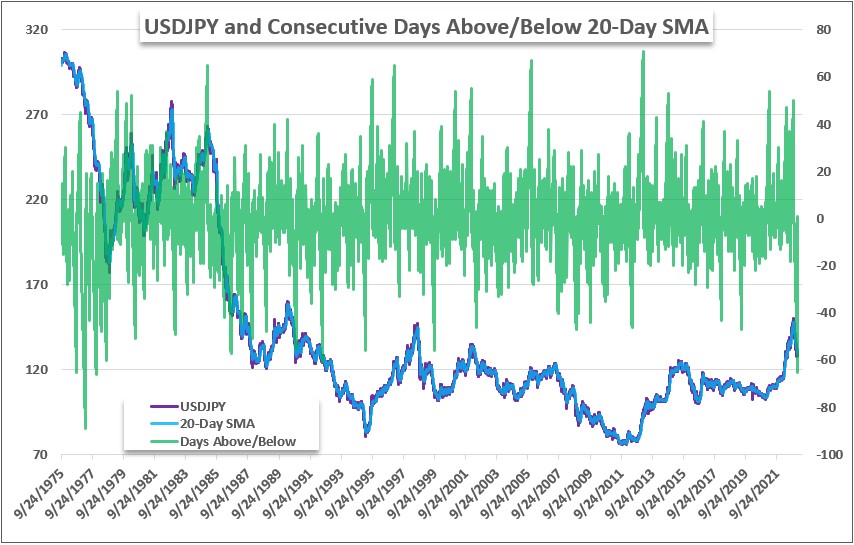 $USD just finished its strongest week since September bullish engulf with all strength printing after FOMC, $DXY set fresh 9 month low just after the meeting res at 103, which was the pandemic swing high from March 2020 confluent with underside of the 2021/22 bullish TL https://t.co/UZZx4uoGqt https://t.co/LEadbK5MZw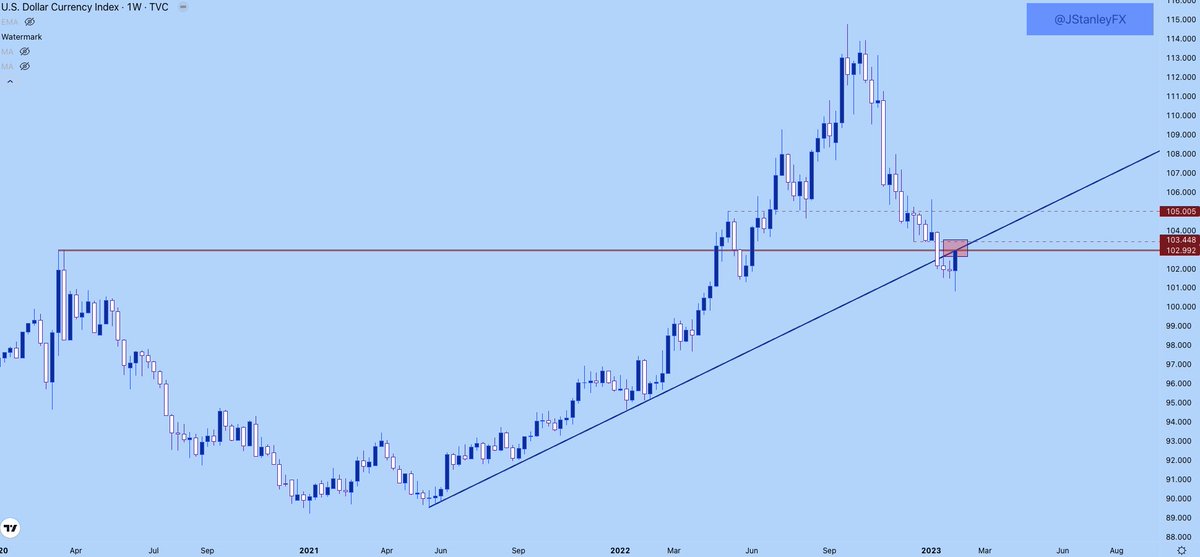 Traders focus a lot of their energy on spotting the perfect time to enter a trade. While this is important, it is ultimately where traders choose to exit trades that will determine success. Learn about the three types of trading exit strategies here: https://t.co/muYkTNXH7s https://t.co/lBHySi2q2H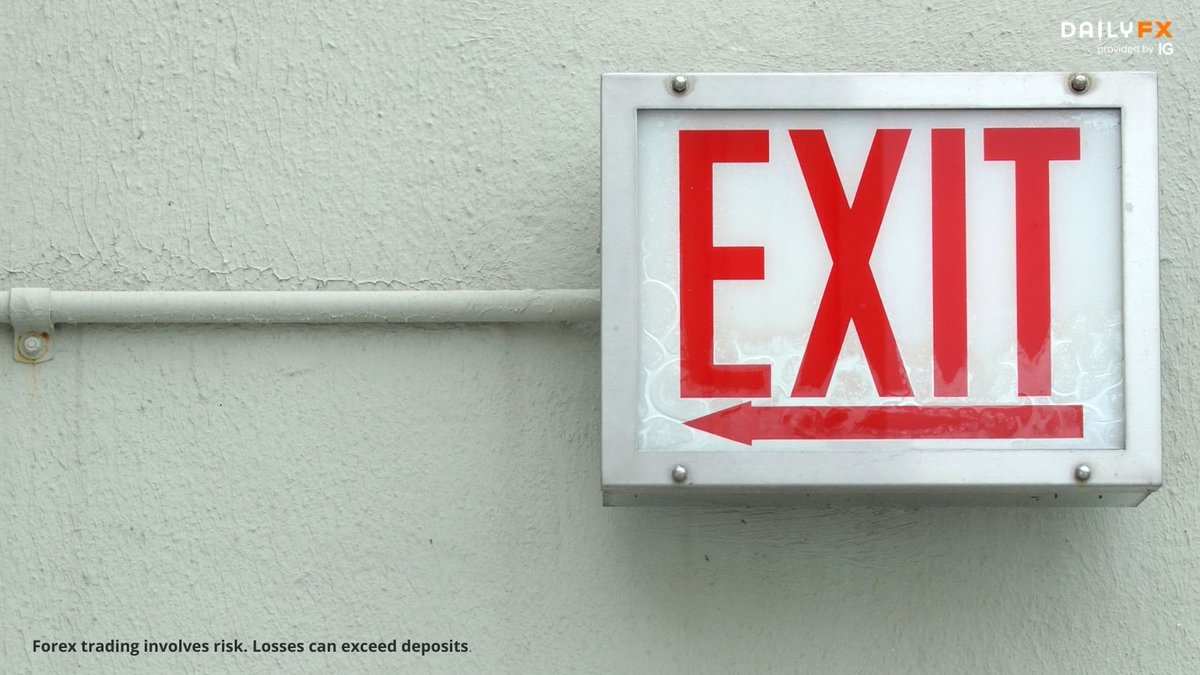 00:00:00
TD-MI Inflation Gauge MoM
(JAN)
00:30:00
Retail Sales MoM Final
(DEC)