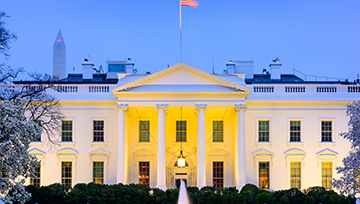 Havens for the Particular Brand of Risk in North Korea Tension
Talking Points:
Escalating tension between North Korea and the US can readily trigger risk aversion in this already stretched market

In the event of a war, safe havens like volatility products, Japanese Yen and even US Dollar may not prove appropriate

There are two assets that historically respond to war-time financial fears, but they do require steady tending
How should we position for risk aversion? What risks are we facing that are both explicit versus hidden dangers that underlie the financial system? You can ask these questions during the regular Trading Q&A webinar to better prepare. Sign up on the Webinar Calendar page.
Not all risk-oriented market developments are the same. The catalysts for a fear or greed driven move can vary wildly, and so too can the nature of the speculative shift. There are orderly and disorderly aversions to risk just as there are robust builds in investor appetite and those motivated by dubious complacency. The nature of these different types of market-wide swings can necessitate different approaches and target market solutions. For example, the seemingly endless reach for yield that seems to define the markets through the 2017 leg of the long bull trend render traditional exposure via the S&P 500 or short VIX poor options compared to emerging market assets and emergent carry trades. However, it is the opposite side of this risk spectrum that we need to consider today. And, the particulars of our exposure is even more important.
To start off this week, we have seen the germinating threat of a global conflict between the United States and North Korea reach new heights. Over the weekend, the US President offered loose comments that seemed to question how long the North Korean leader would be in power. In this show of egos, that provoked a serious escalation when the North Korean Foreign Minister labeled the President's remarks as tantamount to declaring war on the belligerent country. The minister remarked that his country took these declarations as justifying shooting down US bombers that strayed close to the country - which they have recently as a show of force. There is certainly a degree of bluster to these back-and-forths, but it is easy for a miscalculation to take place that inadvertently triggers an open war. The results of such a risk to the world does not follow the standard convention of what justifies a good safe haven. This does not follow lines that are more speculative in nature, are orderly or that we can more readily plot out for their evolution. Instead, this is a situation that is complex, threatens liquidity and can render other havens risky.
There are certain assets that we would consider because of recent developments as good options that could be quickly snap under the pressure. Further, even traditional safe havens could face issues due to the unusual threats this situation possess. For those that that would look to a long VIX or volatility position; the likelihood of a sharp rise is high amid a war; but the flaws of the product itself (speculative derivative versus a gauge of insurance) would cause issues. For the Japanese Yen, the title 'safe haven' is not necessarily what we interpret it to be. It gains as traders unwind speculative exposure to carry, but that doesn't not draw free capital so much as neutralize existing trades. Even the Dollar is not a straightforward protection to turbulent markets. Given the United States is a direct participant in this verbal volley, its unique exposure could direct global assets away. So, what are best havens for this particular brand of risk? I think gold and the Swiss Franc (EURCHF) present the right brand of safety. We discuss the risk, the havens that are better suited to the conditions and why they are not appealing outside of an escalating North Korea situation in today's Quick Take Video.
To receive John's analysis directly via email, please SIGN UP HERE.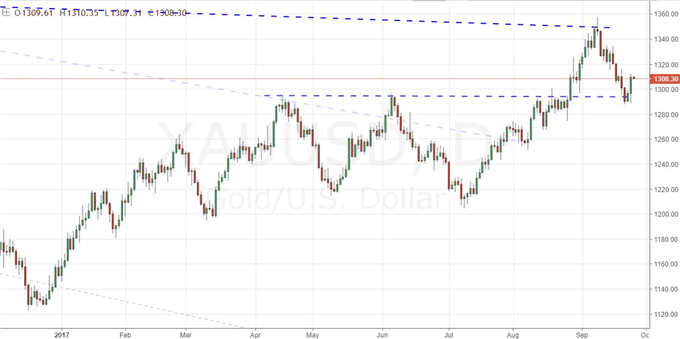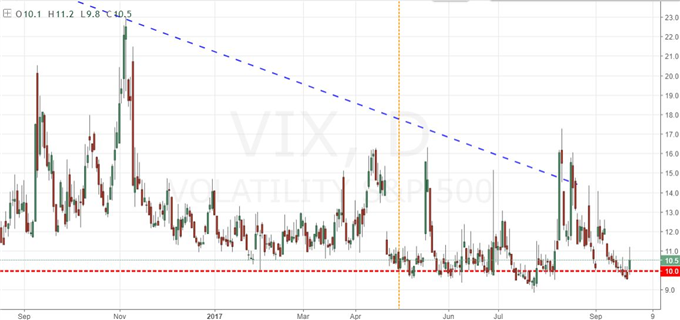 DailyFX provides forex news and technical analysis on the trends that influence the global currency markets.