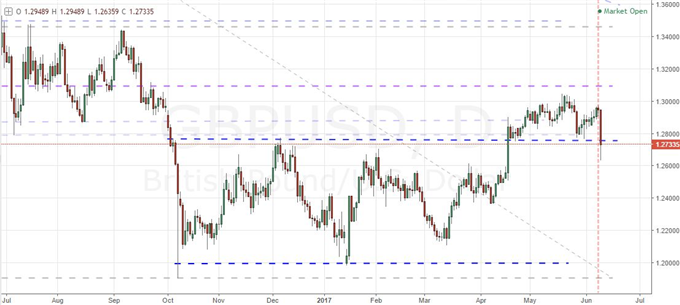 Pick the Simple Trades to Improve Probability
Talking Points:
Many traders try to pursue complexity to evaluate trades, hoping that they recognize something the masses do not

A world of traders and transactions settle on price, so it should make sense that what motivates the most of them is key
See how retail speculative traders are positioning in the FX majors, indices, gold and oil intraday using the DailyFX speculative positioning data on the sentiment page.
It is not uncommon to find traders pursue the obscura - whether through fundamental or technical analysis - to 'discover' something that no one else has yet come upon. That is the kind of approach to markets that inflates our ego while pursuing profit. However, it more often puts us in the position of sacrificing our returns to placate our sense of self-worth. There is a virtue in keeping analysis and trades 'simple'. Complications by their very nature reduce the probability that we will end up profitable on a trade. If there are 5 steps necessary to realizing a meaningful return, four of those criteria can be sabotaged by the fifth and we are left floundering. Whereas, a trade with only two components that are relatively straightforward (black and white) can reasonably be assessed for likelihood and strategy development.
What is simple versus complex? For technical analysis, the basics that we learn at the onset of our education - trendlines, zones, moving average, Fibonacci levels and the like - represent the most simplistic forms of the technique we can employ. It is that ease that leads to mass adoption that arguably bolsters the effectiveness of these basic measures. In a way, such technical analysis is a self-fulfilling prophecy whereby everyone recognizes and responds to the same marker. But that is likely the true effectiveness of most such chart-based trading. In contrast, the overly complicated and contrived analyses can be a cover for the decision making necessary in trading. On the fundamental side, this is just as important a concept. Chasing a chain of reasoning from a relatively mundane event to the highest order of market influence is a long, winding and fraught path. Plotting the reversal of risk markets with explicit catalysts and execution plan is setting unrealistic assumptions to what may borrow considerably from randomness to unfold. In turn, a sharp response to a scheduled event or the evaluation of an overriding theme can be far more straightforward - though perhaps not as lucrative as we imagine other complex scenarios to be.
In looking for the simple, it is important not to far. If remove too much from our evaluation, we may just be removing necessary information needed to make a reasoned decision. One of the most obvious examples of cutting too far is when traders decide to jettison one analysis technique and simply operate on a single branch (such as swearing off fundamentals and making all evaluations by charts only). When looking to combine filters for the most comprehensive evaluation of the market, there are no two indicators that can give the same trade evaluation as a run through a technical and fundamental check. To illustrate how simplicity versus complication is about the circumstances and not just numbers; we consider the Pound's lead in to the UK vote, USD/JPY's big runs, the FOMC rate decision for the Dollar next week and AUD/CAD following this past Friday's Canadian jobs data. We focus in on the concept of well-reasoned simplicity in this weekend's Strategy Video.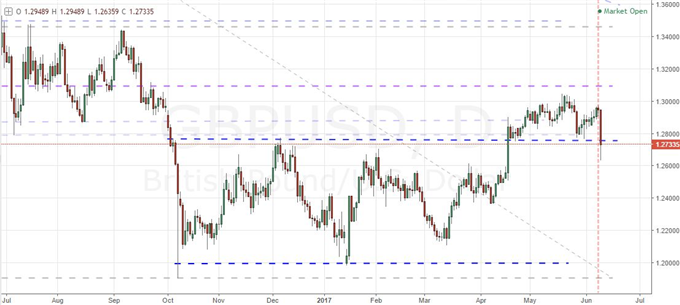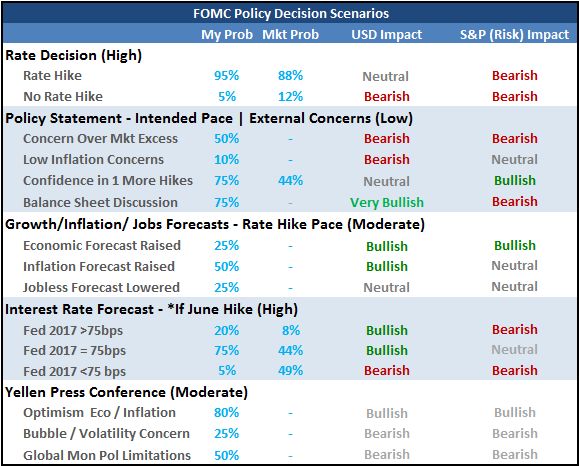 To receive John's analysis directly via email, please SIGN UP HERE
DailyFX provides forex news and technical analysis on the trends that influence the global currency markets.