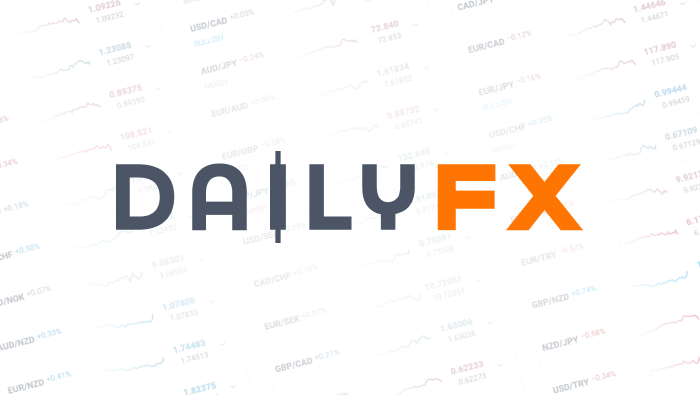 China's Market News: FX Regulator Comments on Foreign Reserves, Yuan
This daily digest focuses on Yuan rates, major Chinese economic data, market sentiment, new developments in China's foreign exchange policies, changes in financial market regulations, as well as market news typically available only in Chinese-language sources.
- Chinese banks had a net sale offoreign exchange in December, the 18th month in a row.
- SAFE said China has ample foreign reserves to cover overseas payment and foreign debt.
- Would you like to know more about trading? DailyFX webinars are a great place to start.
To receive reports from this analyst, sign up for Renee Mu' distribution list.
Yuan Rates
- The PBOC weakened the Yuan by -43pips or -0.06% against the U.S Dollar to 6.8568 on Thursday. The offshore Yuan fell against the Dollar for the second consecutive day, though maintained stronger than the guided level, at 6.8482 as of 11:55am EST. The onshore Yuan erased yesterday's gains and dropped to 6.8720.
China will release the fourth quarter Gross Domestic Product print at 21:00pm EST, a major event risk to Yuan pairs. See the full DailyFX Economic Calendar.
Market News
China Finance Information: a finance online media administrated by Xinhua Agency.
- Chinese banks had a net sale of 320.3 billion Yuan ($46.3 billion) foreign exchange in December, the eighteenth month in a row with a net sale. The gauge measures two different types of sale and purchase in foreign exchange: banks' sale and purchase for themselves and banks' sale and purchase on behalf of clients. The second part reflects individuals and companies' willingness to exchange foreign currencies with the Yuan. In December, banks had a net sale of 298.3 billion yuan ($43.1 billion) of foreign exchange on behalf of clients, despite that China had a surplus of 275.40 billion Yuan ($40.82 billion) in trade. The net sale on behalf of clients in December is also the largest since January 2016. This indicates that Chinese companies have less incentive to sell foreign exchange to banks amid a weak Yuan against the U.S. Dollar.
SAFE News: China's foreign exchange regulator.
- SAFE's spokeswoman Wang Chunying said in a news briefing on January 19th that "China has ample foreign reserves to cover overseas payments and foreign debt." "In the future, we believe China's foreign reserves will fluctuate within a reasonable range" and this is "normal". In terms of exchange rates, she said that "the Dollar trend is unclear; there is no basis for a persistent Yuan devaluation, which is supported by Chinese fundamentals. She continued to say that "short-term volatility saw in Yuan rates is inevitable and is normal".
Hexun News: Chinese leading online media of financial news.
- China has key differences over the development of stock futures with MSCI and is in no rush to have Chinese A-shares to be included in MSCI index, according to the Vice Chairman of China Securities Regulatory Commission, Fang Xinghai, on Thursday. On June 15th, 2016, MSCI announced to delay including Chinese stocks in its emerging market index, though leaves the window open for an off-cycle announcement if certain standards are met. However, based on Fang's comment, hopes dim for Chinese A-shares entering global markets soon.
- China strengthens oversight on state-owned enterprises (SOEs)' investment. On January 18th, the Supervision and Administration Commission for SOEs released two new measures to define the scope of investment that SOE's are allow to participate in. Last year, risks in SOEs saw significant increases amid record-setting defaults. The strengthened supervision is designated to help SOEs to reduce risks. Curbing risks have been set as one of the top priorities for the country in 2017.
To receive reports from this analyst, sign up for Renee Mu' distribution list.
DailyFX provides forex news and technical analysis on the trends that influence the global currency markets.