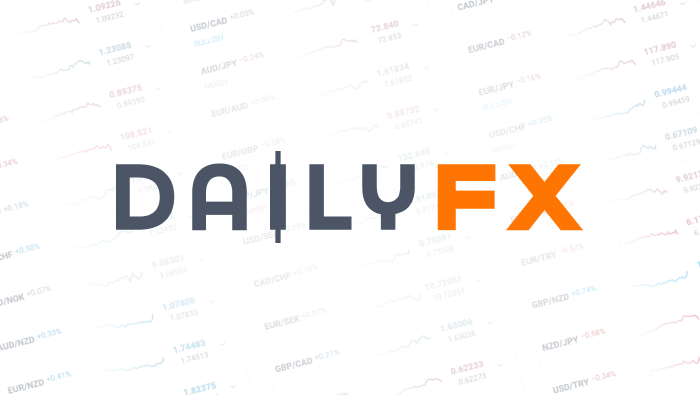 China's Market News: Chinese Equities Plunge on the Anniversary of 2015 Crash
This daily digest focuses on market sentiment, new developments in China's foreign exchange policy, changes in financial market regulations, and Chinese-language economic coverage in order to keep DailyFX readers up-to-date on news typically covered only in Chinese-language sources.
- Chinese equities plunged on Monday with over 200 stocks halted in trading.
- The three Yuan indexes hit new lows in the past week, according to CFETS.
- China's securities regulator said that they are tightening controls on mergers and acquisitions projects.
To receive reports from this analyst, sign up for Renee Mu' distribution list.
- Chinese stocks plunged on Monday after the equity market reopened from a national holiday that started on June 9th. The Shanghai Composite dropped -3.21%, Shenzhen Composite dropped -4.4% and ChiNext fell by -6.03%. Over 200 stocks hit the daily limit-down and were halted in trading. Big shareholders cutting their holdings has been a big contributor to the plunge. A year ago, Chinese stocks started to drop from a near all-time high of 5,178; and within one month, on June 15, 2015, Chinese stocks lost over 2.5 trillion yuan and continued to plunge over the following months. The elevated volatility in Chinese equity markets brings little support to MSCI's decision on A-shares inclusion which is scheduled to be released tomorrow. A rejection from MSCI could make the conditions worse.
China Financial Information
The CFETS Yuan Index on June 8th dropped 0.99% to 96.01 from the previous week, a new low since the Index was introduced. According to a CFETS announcement on June 12th, the CFETS Yuan Index has devalued by 3.99% since December 2014. In addition, the BIS Yuan Index and SDR Yuan Index hit new lows as well. The BIS Index on June 8th fell 1.20% to 97.05 from a week ago while the SDR dropped 0.61% to 95.58. The CFETS, a branch of PBOC, released the three Yuan indexes on a weekly basis.
- The growth in private investment dropped to 3.9% in the first five months of 2016, according to China' Statistics Department on June 13th. The growth in private investment is reported on a monthly accumulated basis. The growth in private investment has been declining over the past five months. The growth from January to December 2015 was 10.0%. It dropped to 6.9% from January to February 2016, 5.7% from January to March 2016, and 5.2% from January to April 2016. The spokesman of the Statistics told that financial difficulties as well as slow regional reforms have hurt the incentive of private-owned companies to invest. Private investment is a leading indicator for China's economy.
- The Vice Chairman of China Securities Regulatory Commission (CSRC), Jiang Yang, said that China will launch the Shenzhen-Hong Kong Stock Connect (SHSC) in the effort of promoting the commodity and futures market. Also, he said that the CSRC will continue to ban and punish mergers and acquisitions projects that are designed solely to boost stock prices. Beginning in May, the regulator has already banned cross-industry investment in virtual industries, where increasing bubbles were being seen.
In terms of A-shares inclusion in MSCI Index, the Director of CSRC's International Cooperation Department said that we should 'let it be what it will be'. He believes that sooner or later, China's A-shares will be included. Thus, it is just 'a matter of time'.
Top officials from PBOC, as well as from the three industrial regulators, CSRC, CBRC and CIRC, are attending the annual Lujiazui Financial Forum in Shanghai from June 12th to 13th.
- The government's revenue in May is expected to increase +7.3% to 1.546 trillion yuan from a year ago, according to the Minister of Finance on June 13th. The central government revenue is expected to drop -2.2% to 756.9 billion yuan, due to shrinking taxes collected from imports, car sales, as well as securities transactions. This adds proofs to that China's trade conditions have weakened and that the trading volume of Chinese stocks has dropped. Local governments' income is expected to grow 18.3% from a year ago to 789.2 billion yuan in May, mostly driven by increase in the business tax and real estate tax. China's central government tax is similar as US's Federal tax while local governments' tax is similar as US's state tax.
Xinhua News
- German Chancellor Merkel is visiting China for a three-day trip from June 12th to 14th. According to the official news agency of the Chinese government, the two countries are expected to enhance cooperation in manufacturing and finance sectors and reach deals on infrastructures projects. On June 14th, Merkel will visit Shenyang, a northeastern city and one of the key manufacturing centers. China has been cutting productions in manufacturing sectors for domestic reforms significantly. Deals with Germany will help China to conduct the supply-side reforms. Also, the timing of Merkel's trip is crucial, one week before UK's referendum on Brexit. Thus, the Chancellor may address the issue during her trip to China, which will be covered by the daily news if so.
--- Written by Renee Mu, DailyFX Research Team
To receive reports from this analyst, sign up for Renee Mu' distribution list.
DailyFX provides forex news and technical analysis on the trends that influence the global currency markets.