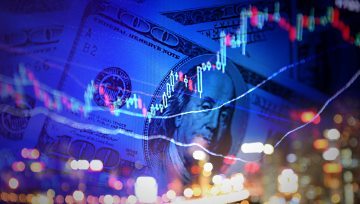 How Will Brazilian Real, Markets React if Bolsonaro Wins?
What's on this page
TALKING POINTS – BRAZILIAN REAL, ELECTION, EMERGING MARKETS
Polarizing election is causing significant volatility in

the

Brazilian Real

Election likely to boil down to Fernando Haddad and Jair Bolsonaro

Bolsonaro win could

cheer

investors

but also portend

long

-

term risk

s
See our FX, commodities and stocks forecasts to learn what will drive financial markets in the fourth quarter!
BRAZIL'S POLARIZING ELECTION
Voters are due for the first round of Brazil's most turbulent election in decades on October 7th. The unprecedented polarization stems from the nation-wide corruption investigation known as Operation Car Wash. It has revealed corruption at the highest levels of government, enraging voters driving disillusionment with the political system.
The tumult has caused significant volatility in the Brazilian Real (BRL) and the local stock market as investors gauge the economic and social cohesion of the country. The likely final candidates will be right-wing populist Jair Bolsonaro of the Social Liberal Party (PSL), and Fernando Haddad of the Worker's Party (PT).
BRL and Brazilian Stock Market Vulnerable to Political Polarization
Note: This chart shows BRL/USD. Markets usually quote the Brazilian Real as USD/BRL.
BOLSONARO AND HADDAD IN THE POLLS
If Bolsonaro and Haddad tie on the first round, a second one will be held on October 28th. In a simulated first round vote, surveys indicated Bolsonaro would win with 31%, over Haddad with only 21%. However, in a second round runoff, polls show Haddad tying with Bolsonaro.
Several polls have shown that a substantial number of voters – some as high as 28% – are undecided or plan to abstain from voting. Bolsonaro, in this regard, has an advantage over Haddad. The right-wing populist has the highest probability of garnering votes from spontaneous voters at 24%, with his left-wing counterpart at 11%.
Bolsonaro's popularity and advantage over Haddad is his anti-establishment and unconventional approach to politics. He successfully tapped into the anger and frustration of Brazilians who are fed up with the current regime's widespread corruption. As a member of the party that is under scrutiny for money laundering, Haddad is frequently painted by Bolsonaro as a politician who will only deliver more of the same… or worse.
However, Bolsonaro's provocative character and incendiary remarks are a double-edged sword. Some of his comments – which have been characterized as authoritarian, racist, homophobic and misogynistic – have sparked widespread protests in Brazil and on social media. The hashtag #EleNão ("not him") has soared in popularity on local social media and tens of thousands of women marched against the candidate under this banner. Prominent Brazilians abroad have supported these protests.
Haddad replaced former president and candidate Luiz Inácio Lula da Silva, who up until he was barred from running, was Brazil's most popular politician. His endorsement is the primary reason behind Haddad's rise from a barely known mayor to Brazil's second-most popular candidate.
HOW WOULD MARKETS REACT TO A BOLSONARO WIN?
The Brazilian Real and local stock markets have frequently moved in tandem with favorable election polls for Bolsonaro. This in large part is likely due to his selection of Paulo Guedes as his economic advisor. He was educated at the University of Chicago, and believes in privatizing many – if not all – state-owned enterprises. "There are no sacred cows…all of them should be privatized," he said.
Guedes and Bolsonaro also want to implement other market-friendly policies such as promoting FDI, restructuring social security, and trimming the bureaucracy.
The market's positive response to Bolsonaro is also strongly driven by a fear of the alternative. Fernando Haddad is the leader of the PT, a party which a significant number of economists agree is responsible for Brazil's poor economic performance through the use of statist policies. His running mate – Manuela d'Avila – is a member of the country's communist party (PCdoB). She campaigns on defending Brazil's sovereignty and protecting the country's natural resources from transnational firms.
Haddad also allegedly tweeted that the market is an "abstract entity that terrorizes the public", a charming characterization that is likely to keep investors at bay.
However, Bolsonaro's praise of Brazil's past dictatorship and authoritarian-like comments could pose a longer-term threat to economic stability through the erosion of democratic institutions. His running mate, retired general Hamilton Mourao, remarked that armed forces should carry out a coup if the country's judiciary did not put an end to corruption.
If Bolsonaro turns his presidency into a dictatorship, it is likely to trigger capital flight as the transition will almost certainly plunge the country into an abyss of uncertainty and instability. However, if Bolsonaro maintains democratic institutions and implements the promised market reforms, the Brazilian Real and the benchmark IBOVESPA equity index may surge. In any case, a hefty dose of volatility is almost certainly ahead as the political terrain develops.
BRAZILIAN REAL TRADING RESOURCES
--- Written by Dimitri Zabelin, Jr Currency Analyst for DailyFX.com
To contact Dimitri, use the comments section below or @ZabelinDimitri on Twitter
DailyFX provides forex news and technical analysis on the trends that influence the global currency markets.