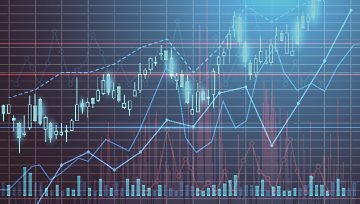 Traders Urged to Respond to Proposed European Rule Changes
Talking Points:
- ESMA has published a call for evidence on potential product intervention measures relating to the provision of CFDs, including rolling spot forex, and binary options to retail investors.
- Companies offering the products are urging traders to reply during the consultation period.
Traders in Europe are being urged to send their opinions to the European Securities and Markets Authority (ESMA) after the regulator published a call for evidence on potential product intervention measures on contracts for differences (CFDs) and binary options to retail investors.
In a release issued on January 18, ESMA said it was seeking evidence from stakeholders on the impact of five specific potential measures it is considering relating to CFDs using its power of product intervention granted by Article 40 of the MiFIR directive. These are:
Leverage limits on the opening of a position by a retail client,
A margin close out rule on a position by position basis,
Negative balance protection on a per account basis,
A restriction on the incentivisation of trading provided by CFD providers, and
A standardised risk warning by CFD providers.
ESMA is an independent authority that has been set up to safeguard of the stability of the European Union's financial system by enhancing the protection of investors and promoting stable and orderly financial markets. It reviews the risks that investors face, the financial frameworks they invest in and assesses market conditions to promote market fairness and customer protection. With the aim of creating a single law book in the EU, ESMA works closely with other European authorities to supervise the market and, being independent, is fully accountable to the European Parliament.
As well as its proposals on CFDs generally, ESMA is also considering whether CFDs in cryptocurrencies such as Bitcoin should be addressed in the measures. As for binary options, the potential measure under consideration is a prohibition on the marketing, distribution or sale of these to retail investors. The submission period for responses will close at 2259 GMT on February 5.
In its call for evidence, ESMA argues that "the inherent risk and complexity of these products, the marketing, distribution and sale through on-line channels and the associated aggressive marketing techniques used by a number of firms have led to significant investor protection concerns."
In response, some of the companies offering these products have given a broad welcome to the proposals using new powers that came into force on January 3 to address investor protection concerns about CFDs and binary options and are likely to culminate in new Europe-wide rules later this year.
Peter Hetherington, chief executive of IG Group, the largest company in the industry and parent company of DailyFX, said: "At IG we believe in strong regulation and have a history of regulatory compliance. Indeed, for a long while we've been stressing to regulators the need to have a strong compliant sector and stronger action against poor and illegal operators that taint our industry.
"So we share the concerns stated by the regulator and in many ways we're ahead of regulation on all their points for concern.The introduction of limited risk accounts is a good example of that."
However, concerns have been raised about some of the proposed measures, including the recommended margin close out rule on a position by position basis. This would standardise the percentage of margin at which providers are required to close out a retail client's open CFD.
The argument against this proposal is that any effort to force brokers to close single positions in clients' accounts after they lose a specific amount, regardless as to the standing of their entire account or whether it is the leg of a more complicated strategy, could be detrimental. If, for example, a trader has a long position in the Dow Jones Average and a short position in Germany's DAX, he or she will risk having one position closed out if losses on that position reach a certain point, even if the trader is in profit on the overall strategy.
In a statement issued with IG's half-year results, Hetherington said: "IG supports the objective of regulators to improve retail client outcomes in the industry. The Company's long held view is that the most effective measure to improve client outcomes is to ensure that the product is only marketed to the right people in the right way. The current ESMA proposals might not achieve this. The disproportionate focus on leverage has caused consternation amongst our large number of retail clients, many of whom have traded for years and wish to continue using our product as they do today."
Traders who would like to share their opinions and views on the ESMA proposals are urged to answer the question the regulator is asking retail investors: "What impact do you consider that the envisaged measures would have on retail investors." If you would like to have your say, you can do so via this website.
--- Written by Martin Essex, Analyst and Editor, and Luigi Guida, Market Analyst
To contact Martin, email him at martin.essex@ig.com
Follow Martin on Twitter @MartinSEssex
To contact Luigi, email him at luigi.guida@ig.com
Follow Luigi on Twitter @guida_DFX
DailyFX provides forex news and technical analysis on the trends that influence the global currency markets.