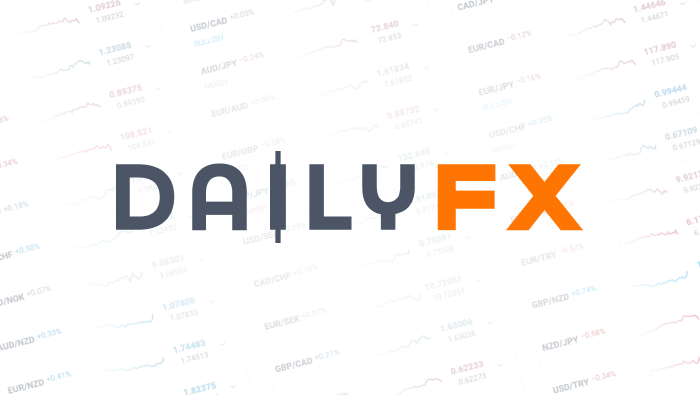 USDCAD Volatility Expands Yet Price Consolidates Lower
Talking Points:
-USDCAD consolidates lower
-Volatility contracts on 11 of 12 currencies
-7 of 12 pairs show neutralized rate of change evidencing consolidation
The DailyFX Plus Breakout2 strategy is one of the more widely followed by forex traders. This piece aims to identify those markets where breakout conditions are prevalent, and therefore a follow through of the breakout is more likely.
Today, we want to focus on the USDCAD. The USD/CAD has piqued my interest lately because the pair has remained in a range while crude oil sells off. Perhaps it is a summer consolidation or maybe a trend change may be shifting from underneath the surface. Time will tell.
Of the 12 currency pairs we watch, 11 of them show contracting volatility with the Loonie as the only pair showing expanding volatility. That volatility coupled with an extreme SSI (sentiment) reading leaves the door open for additional follow through higher if a move develops.
At this time, we do think the higher probability move is to consolidate towards lower levels. Using Elliot Wave Analysis and wave measurements, it appears meaningful support may appear in the 1.2700-1.2850 zone. If prices make it towards those levels, a breakout strategy for longs may be warranted.
Since the USDCAD is a mixed bag, the conviction rating reflects that mixed bag and displays a '2'.
(Click on the chart to zoom in; after zooming in, press the play button towards the right to set the market in motion)
Created using TradingView Charts
The expanding volatility for the USD-CAD is an outlier as each of the 11 other pairs monitored are seeing a compression of volatility. In a broad sense, this indicates trends in FX are slowing down which does not work well for breakout strategies.
This makes sense because for the past 12 months, a lot of talk has been on the US Dollar and their rate hike expectations. The Fed's interest rate expectations created a divergence of monetary policy between it and the other central banks creating the strong trends we witnessed for the past year.
Suggested Reading: Gold Surges on Bets of US Rate Rise Delay
Now that the expectations for the Fed to hike are drifting lower, a consolidation in the USD has been underway. This is showing up in other indicators like the ROC. In a broad sense 7 of the 12 ROC readings are showing neutral. This means the trend on several time frames is sideways. This obviously doesn't help the breakout strategy either.
As a result, the conviction chart is showing three pairs with a rating of '2'. The EURUSD was kept at a '2' reading because the EUR may benefit from a carry unwind should the equity markets crumble. Likewise, the EURAUD is showing an extreme sentiment reading that could help on a break higher.
The other 9 pairs are at the lowest rating of '1'.
Suggested Reading: Forex Sentiment on EURUSD at -2 Suggests Higher Exchange Rate
DailyFX Plus Breakout2 Conviction Chart for August 20, 2015
| | ADX | ROC | Volatility Expansion? | Sentiment Signal | Conviction |
| --- | --- | --- | --- | --- | --- |
| EURUSD | Trend | Bullish | No | Bullish | 2 |
| AUDUSD | Trend | Neutral | No | Bearish | 1 |
| GBPUSD | Range | Neutral | No | Neutral | 1 |
| NZDUSD | Range | Neutral | No | Neutral | 1 |
| USDCHF | Trend | Bearish | No | Bearish | 1 |
| USDCAD | Range | Neutral | Yes | Bullish | 2 |
| USDJPY | Trend | Neutral | No | Bearish | 1 |
| EURJPY | Trend | Bullish | No | Bullish | 1 |
| GBPJPY | Trend | Neutral | No | Neutral | 1 |
| CHFJPY | Trend | Bullish | No | Bullish | 1 |
| AUDJPY | Trend | Neutral | No | Bearish | 1 |
| EURAUD | Trend | Bullish | No | Bullish | 2 |
To receive future articles emailed to you regarding the conviction ratings for the DailyFX Plus Breakout2 signals or trading an automated portfolio, sign up for the distribution list here.
---Written by Jeremy Wagner, Head Trading Instructor, DailyFX Education
The DailyFX Plus Breakout2 strategy can be automated. If you wish for the trades to trigger automatically into your account, register for a Mirror account which provides you access to dozens of other strategies as well.
When taking this together and a conviction reading is assigned. It is important to understand the conviction reading is the opinion of the author and not a recommendation to trade, use, or not use the DailyFX Plus Breakout2 strategy.
A conviction rating of '3' means the ingredients exist for a breakout market condition that the Breakout2 strategy enjoys. A reading of '1' represents a mixed bag and that the Breakout2 strategy is more at risk of a market condition that doesn't cater as well to breakouts.
DailyFX provides forex news and technical analysis on the trends that influence the global currency markets.