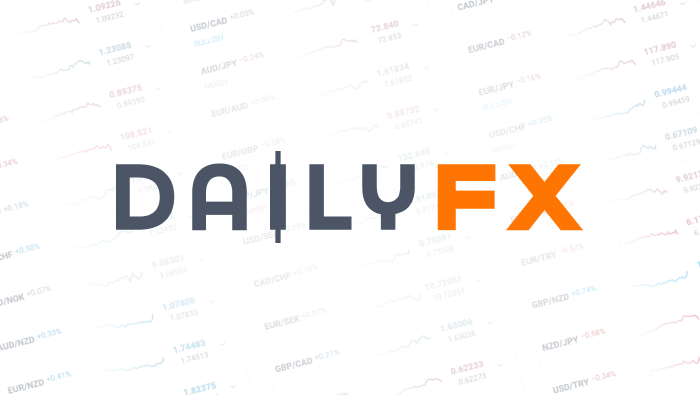 Forex Sentiment on EURUSD at -2 Suggests Higher Exchange Rate
Talking Points:
-Number of EURUSD shorts increased 29% over last week
-3 of 12 currencies show expanding volatility
-8 of 12 pairs reflect an extreme SSI reading
The DailyFX Plus Breakout2 strategy is one of the more widely followed by forex traders. This piece aims to identify those markets where breakout conditions are prevalent, and therefore a follow through of the breakout is more likely.
The pair we are highlighting today is the EURUSD. Though the pair has been stuck in a wide range over the past few weeks, sentiment readings have begun to plummet as 29% more traders position to the short side. Additionally, long positions are 9% less over last week's readings. This is causing the EURUSD SSI ratio to plummet from -1.4 to -2.1. This means there are over twice as many traders who are short the pair than who are long.
Below is a chart with some Elliott wave labeling including. It appears there is still some room to the upside, though it appears market conditions are lukewarm for breakouts. The weak volatility readings are keeping a lid on meaningful breakouts at the moment and suggest more range bound action is likely.
As a result, the EURUSD is listed as a conviction rating '2' as some of the conditions exist for a follow through of the breakout.
(Click on the chart to zoom in; after zooming in, press the play button towards the right to set the market in motion)
Created using TradingView Charts
The slowdown in EURUSD volatility is not unique to the single currency pair. The forex market is showing contracting volatility across the board and this does not bode well for the breakout2 strategy.
Only 3 of 12 currencies are displaying an expansion of volatility. Most notably, the AUDUSD and EURAUD which are on the heels of China's currency devaluation. Since Australia exports 20-25% of their goods and services to China any hiccups in China will ripple down into Australia. Therefore, China's currency devaluation is creating volatile conditions for the AUD related pairs.
Suggested Reading: What Does Yuan's Devaluation Mean for Chinese and Global Markets?
One other broad based trend of note are the sentiment readings. 8 of the 12 pairs monitored are showing extreme sentiment readings. An extreme sentiment reading is below -2 or above +2. The EURAUD is the most extreme at -3.0 and therefore its conviction rating is listed as a '2'. For a look at the SSI snapshots on several pairs, see the image below.
As a result, conviction ratings are fairly tame this week with only the EURUSD, USDCAD, and EURAUD showing a '2' rating. All other pairs monitored are at a '1'. Broadly speaking, we are not anticipating significant follow through on range breaks.
DailyFX Plus Breakout2 Conviction Chart for August 13, 2015
| | ADX | ROC | Volatility Expansion? | Sentiment Signal | Conviction |
| --- | --- | --- | --- | --- | --- |
| EURUSD | Trend | Bullish | No | Bullish | 2 |
| AUDUSD | Range | Neutral | Yes | Bearish | 1 |
| GBPUSD | Range | Neutral | No | Bearish | 1 |
| NZDUSD | Range | Bearish | No | Bearish | 1 |
| USDCHF | Trend | Bullish | No | Bearish | 1 |
| USDCAD | Range | Neutral | Yes | Bullish | 2 |
| USDJPY | Trend | Neutral | No | Bearish | 1 |
| EURJPY | Trend | Bullish | No | Bullish | 1 |
| GBPJPY | Trend | Neutral | No | Bearish | 1 |
| CHFJPY | Trend | Bearish | No | Bullish | 1 |
| AUDJPY | Range | Neutral | No | Bearish | 1 |
| EURAUD | Range | Bullish | Yes | Bullish | 2 |
To receive future articles emailed to you regarding the conviction ratings for the DailyFX Plus Breakout2 signals or trading an automated portfolio, sign up for the distribution list here.
---Written by Jeremy Wagner, Head Trading Instructor, DailyFX Education
Email me at jwagner@dailyfx.com if you have problems copying/zooming in on the price chart above. Feel free to comment on the chart with your views.
Follow me on Twitter at @JWagnerFXTrader.
See Jeremy's recent articles at his DailyFX Forex Educators Bio Page.
When taking this together and a conviction reading is assigned. It is important to understand the conviction reading is the opinion of the author and not a recommendation to trade, use, or not use the DailyFX Plus Breakout2 strategy.
A conviction rating of '3' means the ingredients exist for a breakout market condition that the Breakout2 strategy enjoys. A reading of '1' represents a mixed bag and that the Breakout2 strategy is more at risk of a market condition that doesn't cater as well to breakouts.
DailyFX provides forex news and technical analysis on the trends that influence the global currency markets.