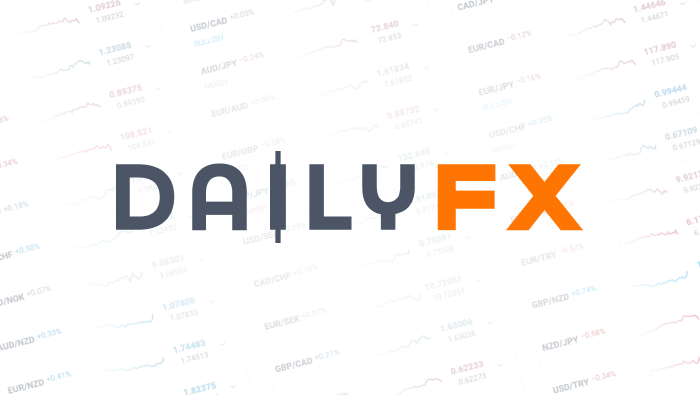 Strong & Weak: British Pound Strength Holds Up
Article Summary: Applying Forex trend analysis to a currency rather than a currency pair, we find the British Pound has been one of the strongest for three weeks in a row. One Forex trading tip is to buy strength and let the trend do the work for you. Therefore, buy the British Pound via a basket of currencies.
Last week's piece highlighted the potential for a trend change taking place in several currencies. Specifically, we focused on the Japanese Yen changing from relatively strong to relatively weak within 5 trading days. The analysis from last week was used as an opportunity to continue selling weakness of the Japanese Yen (JPY). Fortunately, this trade on selling the JPY as a basket worked out well. Last week's additional weakness pushed the JPY to lower to occupy the lowest spot in the analysis meaning it is the weakest.
When looking at this week's analysis of strong and weak currencies, we will highlight the British Pound (GBP).
Forex Strategy: Matching Strong versus Weak
| Currency | Up Arrows | Down Arrows | Change From Last Week |
| --- | --- | --- | --- |
| AUD | 7 | 0 | Higher 2 rankings |
| GBP | 5 | 1 | Lower 1 ranking |
| NZD | 5 | 1 | Higher 6 rankings |
| CAD | 4 | 3 | Higher 2 rankings |
| USD | 2 | 4 | Lower 3 rankings |
| EUR | 2 | 4 | Lower 1 ranking |
| CHF | 1 | 6 | Lower 3 rankings |
| JPY | 0 | 7 | Lower 1 ranking |
Chart created by DailyFX EDU Robert Warensjo
The British Pound has been in the top three slots for three weeks in a row. This suggests the single currency has been relatively strong for the past month. Even while several other pairs underwent trend changes, the GBP has held steady towards the top of the charts.
Additionally, FXCM's proprietary indicator, the Speculative Sentiment Index (SSI), shows a lofty percentage of traders already in short positions against the Pound. For example, at the time of this writing, the GBPUSD had a -3.0 reading which means there are three times as many short traders as long in the GBP. Additionally, the GBPJPY had a -4.8 reading with nearly 5 times as many traders short the Pound than who are long.
The SSI indicator is a contrarian signal and suggests additional gains may be in store for the British Pound…even if those gains are solely against the US Dollar and Japanese Yen. However, I will abandon the bullish bias on the Pound if the GBPUSD exchange rate trades up to 1.6000 or if the GBPJPY pair trades up to 161.00. I'm not suggesting those pairs will reach those levels, but if they do, there is strong resistance those price levels will likely create a reaction towards GBP weakness.
Forex Analysis: Equal Wave Patterns on GBPCHF and EURGBP
(Created using FXCM's Marketscope 2.0 charts)
(Note: In the EURGBP pair, the GBP weakens if the exchange rate rises. In the GBPCHF pair, the GBP weakens if the exchange rate drops.)
There is a risk to buying the GBP as a basket for the week. When scrolling through the charts, I have noticed there are two other British Pound patterns that concern me about broad based GBP strength. Both the EURGBP and GBPCHF appear to be carving out equal wave patterns on the daily chart. If those patterns hold, then the GBP would be weaker against the Euro and Swiss Franc.
These patterns are early in development, and may not pan out. For the time being, we will continue to follow the strong SSI reading and see if it can carry the British Pound higher as a basket.
Good luck with your trading!
Gauging relative strength of currencies is a common method employed by traders of all skill levels. The analysis is fairly simple and straight forward as previously laid out in "Know the Strong and the Weak Currencies." The process can take about 15-20 minutes and doesn't need to happen but once or twice per week.
---Written by Jeremy Wagner, Head Trading Instructor, DailyFX Education
Follow me on Twitter at @JWagnerFXTrader.To be added to Jeremy's e-mail distribution list, click HERE and enter in your email information.
See Jeremy's recent articles at his DailyFX Forex Educators Bio Page.
This publication attempts to analyze and trade a currency rather than a pair. By trading a currency via a basket of trades, the profit or loss of the basket is spread out over several pairs therefore diversifying the exposure to worldwide economies. As a result, the valuation is then focused on a specific currency and its appreciation or depreciation. Basket trades can be placed manually through FXCM's Trading Station II or via the Mirror Platform.
Trading baskets can be handled several ways. The mirror platform offers a one click method to enter and exit the basket trade. Join our live Mirror Trader platform walkthrough each Tuesday at 11am ET and Wednesday at 3 pm ET to ask your questions in real time.
Entering and exiting a trade is one thing. Making sure you are incorporating appropriate amounts of leverage is entirely different and is part of the reason many traders consistently lose. Learn how to manage risk in your Forex trades.
Register to take this free 20 minute course that teaches how much capital to risk on trades.
DailyFX provides forex news and technical analysis on the trends that influence the global currency markets.