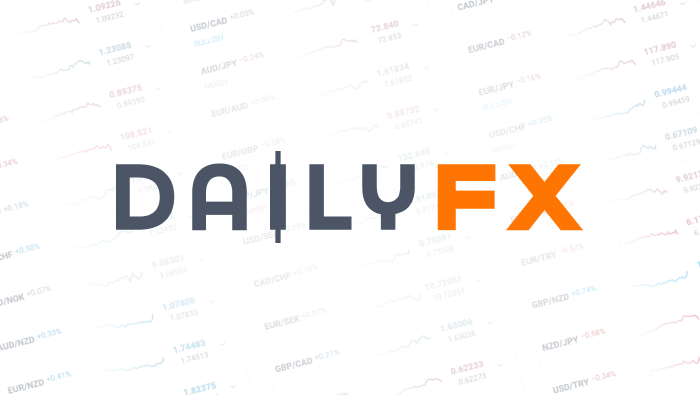 Bringing the Powerful Basket Approach to Forex Trends
Article Summary: Price often favors continuity as displayed in the market's tendency to trend. At the core of these trends is often one currency that is becoming notably stronger or weaker than its counterparts. Once this momentum starts to grow, traders can take a diversified approach in the form of currency baskets to manage opportunities in the Forex market while controlling exposure at the same time.
"Forget the needle, buy the haystack." -- Jack Bogle, Father of Indexing
Trading and Investing can be as difficult and technical or as simple and elementary as you wish. On the difficult side, you have banks and hedge funds with entire floors dedicated to analyzing market inefficiencies to find an edge that they can exploit to the tune of billions of dollars. On the easy side, you can take a simple approach that looks to buy signs of strength and sell signs of weakness that you're able to recognize. This article recommends and explains the latter.
The Edge & Execution
To find an edge, we must locate with a relative degree of certainty an imbalance in the market. An imbalance shows us opportunity that we're going to attempt to capitalize on. The imbalance can come in the form of new found strength that will continue to rise until it is considered overpriced by the market or new found weakness that begins and will likely continue to fall until it is oversold and underpriced according to other market participants.
Finding an edge is the hard part, even though we'll discuss methods shortly. The next part and easier portion is finding out how to execute the newfound edge. The two methods we'll look at are through a handpicked portfolio of currency pairs or a Currency Basket through the Mirror Trader platform
Finding an Edge in the Currency Market
Traders have multiple ways of locating an opportunity that can be found by either of two methods. The first method is known as fundamental analysis which is the studying of economic news and data points which show you the prevailing strength or weakness of the underlying economy. The fundamental trader / investor will hang on to every word of central banks and economic surveys that foreshadow weakness or strength of currencies.
Learn Forex: The Playground of the Fundamentalist Is the Economic Calendar
Courtesy of Dailyfx.com/ Calendar
Developing a Fundamental Trading Strategy – Monetary Policy & Economic Surprises
Any trader focusing on fundamental analysis, which should be every trader in my opinion, should start with central bank releases which discuss the monetary policy. What you want to see when studying these releases is a central bank that is looking to push their currency in one direction or another based on their economic goals. A central bank, like the Bank of Japan, that is set on weakening their currency will introduce rounds of Quantitative Easing (QE) which is a fancy term to describe the act of flooding the market with their currency to boost the home economy's exports which provides you an opportunity to sell.
A central bank, like the Federal Reserve of the United States, that may be set on strengthening their currency will begin to talk up their currency in terms of stopping QE or raising interest rates so that it is more expensive to access the currency. Central banks are often the steering wheel of the currency's strength so you should start reading the releases so that you know when they are increasing measures or switching their approach. The easiest method to stay on top central bank meetings is to follow our Trading the Central Bank News, articles.
The second fundamental aspect you should become aware of is that of economic news releases that surprise against expectations. Economic Forecasts come from the 'Smartest People in the Room' so when numbers come outside of expectations consistently it often means that factors that have led to the current consensus of price are changing so opportunities may become present for you. Over the last few months, the currency that has shown the most negative surprises has been the $AUDUSD which has dropped the currency pair from 1.0580 in Mid-April down to 0.9325 on June 11th or around 1,250 pips.
Learn Forex: Economic Surprises Will Help You See When Opportunities Are Growing
Courtesy of Dailyfx.com/ Calendar
Getting Technical to See What Has Happened To Price & May Continue
The second and increasingly popular path is known as technical analysis which is the study of price patterns to identify trends and other trading opportunities. Technical analysis has taken on a very large role in the FX Market over the past decade. This is because the large amount of data on the economic calendar usually finds its way into the price and technicians like to look for patterns to see opportunities developing by analyzing a chart – and strategizing an approach for trading it.
There are numerous ways of trading from the charts that go far beyond the scope of this article. In short, Technical Analysis is the art of finding trends or trend reversals as early as possible and then staying with that trend until it reverses. To achieve this task, many traders like to include indicators, price action, and other systems for finding ways of placing trades in the present based on price movements of the past so they can hopefully capitalize on the future.
Learn Forex: The Playground of the Technical Trader is the Price Chart
The Execution – Individual or Basket Approach
When an edge is discovered as described above, you have multiple ways of engaging in the opportunity. Some traders looking at an individual chart may decide to trade that one currency pair that looks best to them at that time. However, many traders soon discover that the strength or weakness they were able to recognize is coming from only or two currencies and playing out across the board. Because of this a basket approach would be preferred.
A basket approach allows you to take the one currency that is either very strong or very weak and play it against other major currencies. The big benefit of this approach is that you're diversifying the edge you've discovered so that you're not over exposed to one currency pair breaking the broader trend. Here are ways you can trade this advanced yet simple approach.
Forex Baskets
As of this writing, the weakest currency has been the Austrailian Dollar over the past few months as their central bank has lowered interest rates and the fundamentals that support their economy are faltering such as commodity prices. Selling the AUD against any currency would have been a strong play. However, to manage the exposure in a more professional manner, you could take a position on the AUD Basket – Sell, on MirrorTrader to have diversified exposure to this market drop without worrying if you picked the best pair.
Learn Forex: Trading Forex Baskets Can Help You Manage Risk While Catching Trends
Conversely, since the middle of May, the strongest currency has been the Japanese Yen. Once you were able to recognize this new trend, you could have placed a trade on the JPY Basket – Buy. In doing this, you would have taken a smart diversified approach to this budding trend.
Learn Forex: JPY Strength Has Been The Headline For The Last Month In Forex
Closing Thoughts
Like all trading strategies and approaches to the Forex market, trading currency baskets is not without risk. The main benefit to this approach is that you no longer have to worry about whether or not you picked the very best currency pair but rather identifying one strong or weak currency and opening a basket in favor of your findings. This is an approach you will be introduced to in more detail in weeks to come so you can take advantage of the ripple effects of one currency's strength or weakness.
Happy Trading!
--Written by Tyler Yell, Trading Instructor
To be added to Tyler's e-mail distribution list, please click here.
New to the FX market? Save hours in figuring out what FOREX trading is all about.
Take this free 20 minute "New to FX" course presented by DailyFX Education. In the course, you will learn about the basics of a FOREX transaction, what leverage is, and how to determine an appropriate amount of leverage for your trading.
Register HERE to start your FOREX learning now!
DailyFX provides forex news and technical analysis on the trends that influence the global currency markets.