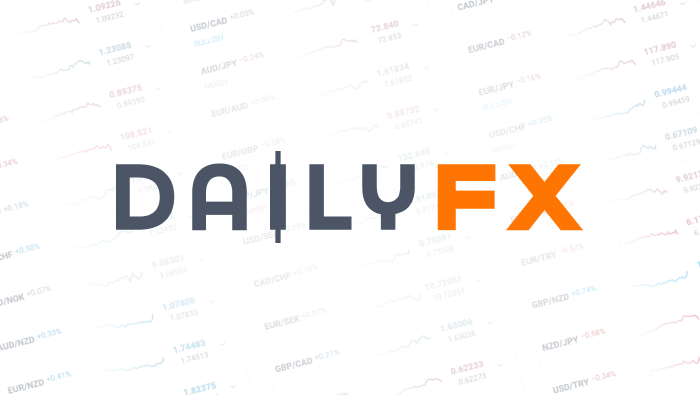 Japanese Yen Changes From Relatively Strong to Relatively Weak
Article Summary: Trend following is a simple Forex strategy used by many traders. Applying trend analysis to a currency rather than a currency pair, we find some potential trend changes taking place over the past week in currencies like the Japanese Yen. This makes the Yen a candidate for selling as it is now relatively weak.
Last week's piece highlighted how the Swiss Franc was testing multi-year highs against the Australian Dollar. As we'll see in a moment, several currencies may be undergoing a trend change. For example, the Japanese Yen was a relatively strong currency last week, now is favored as a relatively weak currency. The Yen, against several counterparts, is on the verge of breakout out towards additional weakness.
Outside of the Japanese Yen, another avenue to trade this environment is through stable trends.
Forex Strategy: Matching Strong versus Weak
| Currency | Up Arrows | Down Arrows | Change From Last Week |
| --- | --- | --- | --- |
| GBP | 7 | 0 | Higher 2 rankings |
| USD | 6 | 1 | Higher 3 rankings |
| AUD | 5 | 2 | Higher 4 rankings |
| EUR | 3 | 3 | Same ranking |
| CHF | 3 | 3 | Lower 3 rankings |
| CAD | 1 | 5 | Same ranking |
| JPY | 0 | 5 | Lower 5 rankings |
| NZD | 0 | 6 | Same ranking |
Chart created by DailyFX EDU Robert Warensjo
To gauge stability using the above chart, identify those currencies that have not moved as much relative to the other currencies. It is noted that the New Zealand Dollar continues to occupy the bottom spot on the chart. Additionally, the Canadian Dollar remains at the lower end of the chart. Those are two candidates for selling as they remain weak amidst a sea of potential trend changes.
On the strong scale, the Pound, US Dollar and Euro still occupy the top half of the chart (relative to last week's report). These are potential candidates to buy strength.
Also, this week, we have a docket full of news announcements as four central banks release a target rate decision. Additionally, we have Non-Farm Payrolls released this Friday creating the potential for a volatile week.
Since we have a strong potential for volatility this week, it may be best to approach trading as a currency basket. This way, each trade is more focused on the currency rather than a pair. Trading baskets can be achieved through FXCM's Mirror Trader.
Good luck with your trading!
Gauging relative strength of currencies is a common method employed by traders of all skill levels. The analysis is fairly simple and straight forward as previously laid out in "Know the Strong and the Weak Currencies." The process can take about 15-20 minutes and doesn't need to happen but once or twice per week.
---Written by Jeremy Wagner, Head Trading Instructor, DailyFX Education
Follow me on Twitter at @JWagnerFXTrader.To be added to Jeremy's e-mail distribution list, click HERE and enter in your email information.
See Jeremy's recent articles at his DailyFX Forex Educators Bio Page.
Trading baskets can be handled several ways. The mirror platform offers a one click method to enter and exit the basket trade. Join our live Mirror Trader platform walkthrough each Tuesday at 11am ET and Wednesday at 3 pm ET to ask your questions in real time.
Are you new to trading the FX market? Register to take this free 20 minute course on getting started trading, and then answer the questions to check your learning. Start now by registering HERE.
DailyFX provides forex news and technical analysis on the trends that influence the global currency markets.