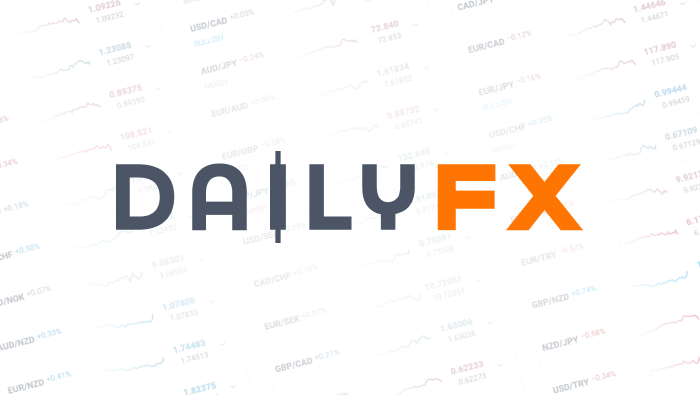 Strategy Series, Part 8: Opening Range Breakouts
Talking Points:
The New York Trading Session can Provide Opportunities to Trade Breakouts
Use the Trade Sessions App to Identify the New York Open
Entries can be Planned Using OCO Orders
Trading breakouts can be popular during periods of increased market volatility. However, it can be difficult to foresee such variance and have a strategy ready for when it occurs! To help with this process, today we will conclude our strategy series, by reviewing the "ORB-10" breakout strategy. Let's get started!
Looking for more trading strategies and analysis? Sign up for my email list here: SIGN UP HERE
Learn Forex – Daily Trading Sessions By Hour
Trade Sessions
The key to trading the "ORB-10" breakout strategy is to first identify the New York session! The New York session runs from 8am to 4pm Eastern as highlighted above. This beginning of this session is normally marked by increased liquidity due to its overlap with London trading, along with volatility that comes from the major news releases that occur during these times. Both conditions can make the New York trading session prime for breakout trading.
Learn Forex –Trade Sessions Indicator Sample
Planning a Breakout
For the "ORB-10"strategy we will be looking for a close of the first hourly bar of the New York trading session. This means that when the candle closes 9am ET we will determine the current high and low for the session thus far.With these points recorded we can begin to plan an entry into the market. The "ORB-10" breakout strategy is designed to usean OCO order similar to the previously mentioned SRTS strategy. However, orders will be placed to enter the market on a breakout as opposed to trading the range. This means an order to buy should be placed above the range high and an order to sell should be placed below the range low.
Below we can see an example of today's daily range on the EURUSD. Currently the session high for the EURUSD stands at 1.13875, while the low resides at 1.13674. By design, planned entries are then spaced 10% of the daily ATR value away from these points. With this in mind, traders can then set Entry orders to buy above the high and orders to sell below the current low. Once this step is completed, traders can then begin planning their stop and limit orders.
Learn Forex – EURUSD with Range High/Low
Stop and Limit Placement
Traders should always have a plan for managing their position. In the event of a false breakout, traders will wish to exit the market as quickly as possible. For the "ORB-10" breakout strategy, we will again turn to ATR for this task. Stop orders should take 25% of ATR and subtract this value from any buy entry. Conversely 25% of ATR can be added to any existing sell orders.
Finally when it comes to profit targets, traders can use 50% of the current daily ATR. This means that your limit placement should look for twice the amount of pips relative to your stop. For example, if a sample trade has a 29 pip stop loss, a minimum 58 pip profit target is suggested.
Learn Forex – EURUSD with Sample OCO Orders
Learn More
The "ORB-10" breakout strategy is just one installment of an ongoing article series on market strategies. If you missed one of the previously mentioned strategies, don't worry! You can catch up on all of the action with the previous articles linked below.
Strategy 1: Trading Inside Bars with OCO Orders
Strategy 4: The HI-Low Breakout
Strategy 5: Day Trading Market Reversals
Strategy 6: Trend Trading with ADX
Strategy 7: Trading Forex Ranges
---Written by Walker England, Trading Instructor
To contact Walker, email instructor@dailyfx.com. Follow me on Twitter @WEnglandFX.
To be added to Walker's e-mail distribution list, CLICK HERE and enter in your email information.
Video Lessons || Free Forex Training
Trading Using Fibonacci (13:08)
Reading the RSI, Relative Strength Index (13:57)
Money Management Principles (31:44)
DailyFX provides forex news and technical analysis on the trends that influence the global currency markets.