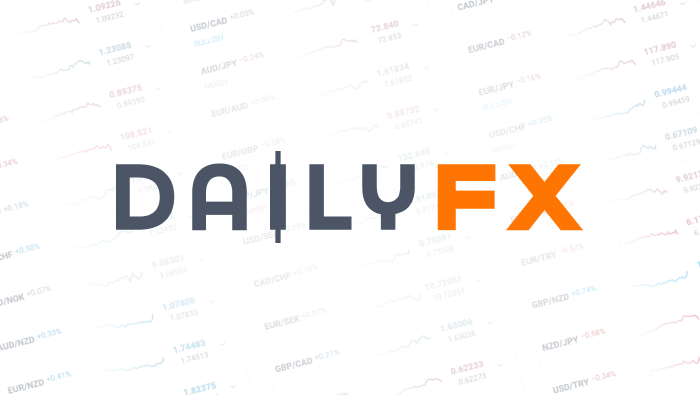 Strategy Series, Part 3: The CCI Swing
Talking Points:
Day traders can look for retracements
CCI can be used to find short term swings
Using a trail can allow a position to move with the trend
Trading strategies can come in all shapes and sizes. The good news is whether you are a day trader or position trader you can enter the market on retracement swings. In our previous strategy session, we reviewed trading intermediate time frames with the "Easy MAC" strategy. Today we will continue our conversation, by reviewing swing trading for day traders using the "CCI Swing" strategy for trending markets. Let's get started!
Find the Primary Trend
The "CCI Swing" approach is a retracement strategy used primarily for day trading trends. It is therefore import to find the markets current direction. This strategy will use trend identification and multi time frame analysis. To begin traders will need to identify the primary trend on a 30 minute chart. A 200 MVA (Simple Moving Average) will be used for this; traders should note whether the trend is above or below the MVA.
Below we can see an example of the 200 MVA at work on a USDJPY chart. The trend is considered to be down because price is below the 200 MVA. Keep this in mind, because if prices were instead above the 200 EMA the pair would be considered in an uptrend. Once the primary trend is found, we can move forward to validate the information.
Multi Time Frame Analysis
Next traders will validate the markets direction on another time frame. This process is called multi-timeframe analysis. For the "CCI Swing" strategy we will now drop down to a 5 minute chart for this process. In order to validate the trend, price must be on the same side of the moving average for both charts. If the time frames do not validate each other, traders should look for another chart to trade.
Below we can again see the USDJPY, this time on a 5 minute chart. The trend is once again considered to be down, as price remains below the 200 MVA. Thus, the 5 minute chart has effectively validated the primary downtrend originally identified on our 30 minute chart. Since prices are not mixed, as both remain below the 200 MVA, we will move forward with the execution portion of the strategy.
Execution
Once the trend is identified and validated, it is time to plan a market entry. To begin we will now add a 20 period CCI indicator to our open 5 minute graph. The idea here is that we will use overbought and oversold signals to enter into a trade on an intraday retracement. In a downtrend, traders will wait for CCI to become overbought, then enter into the market when the indicator moves below +100. Conversely in an uptrend, traders will buy when CCI moves back above an oversold value of -100.
Below, we can see a sample sell signal for the USDJPY. When CCI swings back below +100 this strategy calls for the trader to sell 2 lots. Position size will vary according to your account balance, but net exposure should not exceed more than 1% of your total account balance across both positions.
Managing Exits and Risk
As the final step, traders must know where to exit the market and how to manage risk. When it comes to the "CCI Swing" strategy, this process again uses the 200MVA (5minute chart) and a trailing stop. First a hard stop for one lot is placed at the 200 period MVA. This distance should be measured and a one to one risk reward ratio should be used for take profit targets on this lot.
The second lot of this strategy will utilize a trailing stop. This stop should be attached to the 200 MVA just as the first lot. However, this order will have a fixed trail. This means if you have a stop of 25 pips, your order should tail every time the pair moves 25 pips in your favor. By design this stop will continue moving forward as long as the trend continues!
Learn More Strategies
The "CCI Swing" retracement trading strategy is just one installment of an ongoing article series on market strategies. If you missed one of the previously mentioned strategies, don't worry! You can catch up on all of the action with the previous articles linked below.
Strategy 1: Trading Inside Bars with OCO Orders
Strategy 4: The HI-Low Breakout
Strategy 5: Day Trading Market Reversals
Strategy 6: Trend Trading with ADX
---Written by Walker England, Trading Instructor
To contact Walker, email WEngland@DailyFX.com
Follow me on Twitter @WEnglandFX.
To Receive Walkers' analysis directly via email, please SIGN UP HERE
Interested in learning more about Forex trading and strategy development? Signup for a series of free "Advanced Trading" guides, to help you get up to speed on a variety of trading topics.
Register here to continue your Forex learning now!
DailyFX provides forex news and technical analysis on the trends that influence the global currency markets.