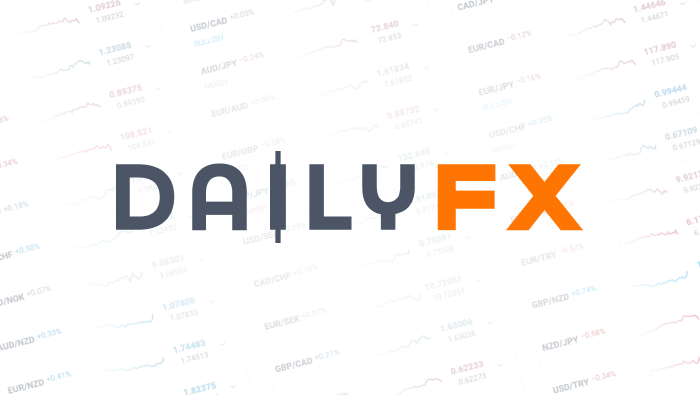 USD Weakness Presents an Ichimoku Set-Up with a Carry Trade Edge
Talking Points
Carry Trade Potential for USDMXN

Recent Price Action Clues on Direction

Ichimoku Set-up on USDMXN
"The whole world is simply nothing more than a flow chart for capital."
-Paul Tudor Jones
Carry Trade Potential for USDMXN
When traders first learn how to study the fundamental factors that influence a currency and its perceived strength, they are often steered to interest rates above all else. Naturally, If the world is simply a flow chart for capital seeking the best risk-adjusted yield then all things begin equal capital will flow to a strong country with a higher interest rate net of inflation over a country with a lower interest rate that pays little yield. This simple concept is known as the Carry Trade.
Learn Forex: MXN Central Bank Rate Continues To Hold Up VS. USD
Source: Tradingeconomics.com
The carry trade has long been argued to be one of the key drivers in the Forex Market because interest rate disparity plays such a key role across multiple markets. However, because the carry trade is normally traded in the spot market and the interest rate disparity is often minimal, the carry trade is traded with high leverage even among institutions. The significance is that when the underlying drivers of the interest rate disparity shift, there can be a quick unwinding as we saw in 2008 when institutions and traders alike got out of their leveraged carry trades and piled back into safe haven currencies like the JPY due to the credit bubble beginning to burst.
Learn Forex: GBPJPY had the most aggressive Carry Trade unwind in 2008
Presented by FXCM's Marketscope Charts
As you can see, the unwinding of the carry trade was extremely violent in 2007 – 2009 as the GBPJPY went from 251.10 all the way down to 118.80. The 52.5% drop was credited to traders ditching the carry trade and fleeing for safety. However, what's important to note is how strong the moves can be and how they often lead to excellent trades whether it's on the buildup or the unwinding.
As things currently stand, Banxico (Mexico's Central Bank) has set the market rate for 3.75%. When you compare this to the United States of 0.00% – 0.25% you can see the large disparity that has attracted traders and investors alike into the MXN. What's more, in a risk-on world that is accompanied by higher stock markets, traders also rush into strong Emerging Markets like Mexico as they can offer a more attractive return on capital due to growth vs. developed countries like the US.
Recent Price Action Clues on Direction
Learn Forex: USDMXN Strong Downtrend
Presented by FXCM's Marketscope Charts
USDMXN has been in a strong directional move over the last month and half in favor of the MXN. In fact, Mexico is seen as one of the most fundamentally sound emerging markets which makes is a favorable attractor of global capital flow due to fiscal problems in other emerging market currencies. As you can see, while USDMXN hasn't been in a straight line, the price channel easily provides key reference points to see if a price action wick is forming which shows you the key signal of market indecision. In a clear directional move like we see above, selling failed temporary rallies can be a great way to enter into this longer term trend. Naturally, to assist with timing of your trade, Ichimoku is of excellent help.
Lean Forex: Ichimoku Trade of the Week: USDMXN Sell Entry on Break Below 12.8900
Presented by FXCM's Marketscope Charts
Ichimoku Trade: Sell USDMXN Based on price breaking below 12.8900
Stop: 13.0400 (Key Polarity Point on the Chart)
Limit: 12.700 (Monthly Pivot Support Level)
If this is your first reading of the Ichimoku report, here is a recap of the traditional rules for a sell trade as well as a guide to trading with Ichimoku:
-Price is below the Kumo Cloud
-The trigger line (black) is below the base line (light blue) or is crossing below
-Lagging line is below price action from 26 periods ago (bright green line)
-Kumo ahead of price is bearish and falling (red cloud = bearish Kumo)
An important note about trading USDMXN
If you are new to trading emerging market currencies, then you need to watch out for their ATR. USDMXN has a current Average True Range of nearly 1,300 pips. The remedy to these shocking moves is that the pip value is incredibly low however you still need to be very careful with your trade size. As with most trades, I look to keep a very conservative leverage so that if the odds of the set-up don't play out, you're still around to trade the following day.
Happy Trading!
---Written by Tyler Yell, Trading Instructor
To contact Tyler, email tyell@dailyfx.com
To be added to Tyler's e-mail distribution list, please click here.
Become a Smarter Trader Today
Claim your FREE universal membership to DailyFX Internet Courses & save yourself hours in figuring out what FOREX trading is all about.
You'll get this FREE 20 minute "New to FX" course presented by DailyFX Education. In the course, you will learn about the basics of a FOREX transaction, what leverage is, and how to determine an appropriate amount of leverage for your trading.
You can instantly register for free here to start your FOREX learning now!
DailyFX provides forex news and technical analysis on the trends that influence the global currency markets.