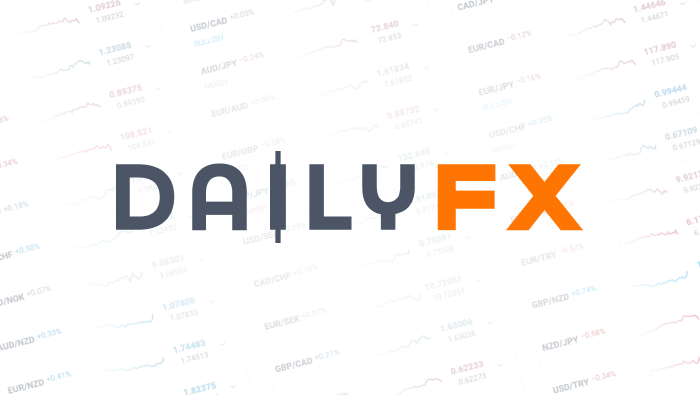 How to Spot the Polarity Point on Charts to Effectively Trade Trends
Talking Points:
Clearly Defining Trend Progression
Understand The Role Of Support & Resistance In A Trend
Identify Trend Progression
Entering Near New-Found Support
In the simplest form, a trend is defined as a direction in price. When price has declared a clear direction higher shown by higher highs and higher lows then you can simply look to buy at a favorable price and if the price continues higher, you will see a profit. If the trend losses its direction and moves sideways, the market is said to be "trendless" or moving in a range.
The way to identify whether a trend is progressing is if price is moving through prior highs also known as resistance. If a trend is moving down, known as a downtrend, then price is consistently moving through the price floors known as support. Resistance is the opposite of support and in an uptrend when price moves near support but does not break that support, then you're likely near a good place to buy.
Learn Forex: Support & Resistance in an Uptrend
In the chart above, you may notice that AUDCAD spent time within support and resistance at the beginning of the year with resistance near 1.0700 and support near 1.0300 for a 400 pip range. In mid-April, AUDCAD fell through support all the way down to 0.9170 for a 1100 pip move in total. What you will notice that as the trend progressed downward, price would hit a low which would act as current support and then back off that low for small amount before breaking that level of support showing the trend was progressing with each break of support.
Another way to use resistance or support in a strong trend is through a trend line. In a downtrend, you can simply connect the lower highs to create a trendline that will act as resistance and when that trendline is broken then you will notice that the trend has likely lost its steam and may be on its way to a reversal.
Understand the Role of Support & Resistance in a Trend
Sadly, trends never move in a straight line. Instead, they oscillate or move up and down in a definitive direction and each new high is called a peak or resistance and a low is called a tough or support. As they move up and down, if the trend is strong enough, the peaks will get consecutively higher and price will continue to move higher than it had previously and thus, you have an uptrend.
Learn Forex: GBPUSD Buyers Get Much Less Confident Above 1.6250
To understand the psychology behind a support level and see why it may carry into the future, it is helpful to look at your own experience. If you have every entered a trade, only to watch it decline in price and yearn to sell out at the price of your entry so as to not incur a loss then you have succumbed to the human emotions that show up on the chart to create support and resistance.
There are many things that can create support and resistance but here are a few major reasons. First, prior highs or prior lows are often the first play that traders are hesitant to reenter a trade for fear that the rest of the market participants will not join them. Another irony of trading is that round numbers often scare off traders from pushing through. However, of equal importance is that when traders are no longer scared of the resistance points, trends often show a great deal of follow through and therefore opportunity.
Identify & Trading Trend Progression
In my years of trading, I have yet to find a methodology of trading that I like more than trading breakouts. If you think of support and resistance as a battleground, it is often best to wait until the battle is over and one of the lines has been broken to see who won. A broken line of support or resistance is known as a breakout and can show you directional bias to help you see what side of the trade you likely want to be on. If the breakout is to the upside, then the buyers are driving prices higher and the sellers are running out of steam.
Learn Forex: Donchian Channels Can Help You Spot Trend Progression
One way to identify trend progression is through an older yet very effective tool known as the Donchian Cannel. The Donchian Channel indicator is used to identify price breakouts above or below recent price history. The indicator plots recent high and low price boundaries and was made famous by the Turtle Traders during the 1980's. Any time the current price breaks above or below that boundary a trading opportunity may exist because the Donchian Channel strategy has identified a breaking of resistance in an uptrend and therefore trend progression.
Entering Near New-Found Support
As mentioned earlier, price never travels a perfectly straight line as those on the right side of the trade often take profits and those on the wrong side of the trade may add on to their trade. When this happens, a retracement takes place which if you're not in the trade can offer you a great deal of opportunity. The important thing to note is that as a trend progresses, there are likely new players that treat support as holy ground which lead to the concept of a polarity point. This new level will often been honored and when prices trades near new support, you can see this as a low risk opportunity to enter with the trend.
Learn Forex: Polarity Points Can Offer You Opportunity
Happy Trading!
---Written by Tyler Yell, Trading Instructor
To be added to Tyler'se-mail distribution list, please click here.
If you'd like to combine this lesson with price action signals you can register to take this free 20 minute "Price Action" course presented by DailyFX Education. In the course, you will learn about the basics of price action and how to use the clues the market is providing to place trades.
Register HEREto start your FOREX learning now!
DailyFX provides forex news and technical analysis on the trends that influence the global currency markets.