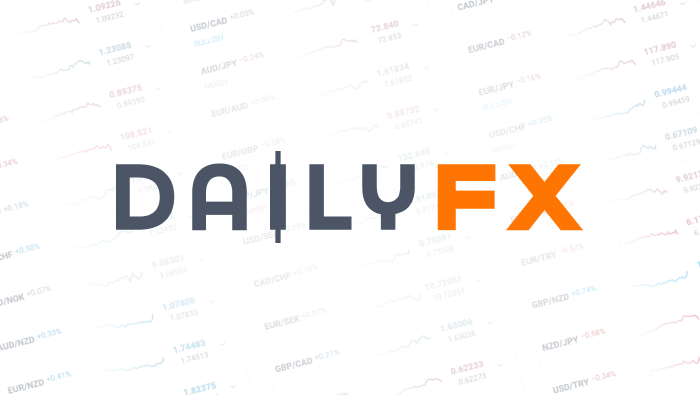 Gold's Very Important Lesson for Trend Followers
Article Summary: Few things make as much sense as trend following in trading financial markets. However, the emotional ability required to get the most of this strategy is where most traders stop giving it a chance. Yesterday's move in Gold shows you why this strategy deserves to be in your toolbox if not your go-to strategy. This article will also walk you through effective trend following methods that you can put to use right away so the next big move is something you experience as opposed to just read about.
Price shocks happen more often than traders expect. Gold's recent drop to $1,322 per oz. last night was far from the fall 2011 high of $1,920 per oz. For traders (those looking to get the most out of the market in a time effective manner), that near $600 per oz. drop offers a lot of opportunity as the trend has shifted.
Gold has had an outstanding run since the credit crisis spread worldwide in the fall of 2008. The yellow metal has risen up from the $600's in October 2008 by $1,230/ oz. in three years before turning over to last night's low. For trend followers, this gives you multiple opportunities despite the madness of crowds.
Learn Forex: XAUUSD Presents Opportunities on Both Sides of the Move for Trend Followers
The Mindset of a True Trend Follower
Trend followers are aware of a handful of guidelines that keep them in the game while others are scared. The Guidelines often are emotionalized after you've traded through a few blow-off tops or when the market is apparently falling off a cliff and a missed move is seen as money you should have made. Here are the rules but please remember that sticking with the trend is simpler than people expect but simple doesn't always equal easy or without effort:
A handful of t

rend's per year will be responsible for my overall success

Win Percentage

d

oesn't

m

atter

as l

ong

a

s

my money management is sound

I don't know what will happen tomorrow, but I will continue to believe in the trend until proven wrong.
There are multiple ways to stick with the trend and this article will share the major methods with you. The question for trend followers is how do you identify and more importantly stick with the trend? Identifying a trend is the easy thing that anyone can do whereas sticking with the trend requires a resolve or drive to not let go until the trend has reversed or until your stop exit has been hit.
Trend Following Methods with the XAUUSD Move
The favored methods for trend following are a simple trendline, price channels, and moving average crossovers. You can use either of these strategies to buy or scale into the positions when the direction of the trend continues. Like most methods of trading, you're not predicting future prices but rather, you're reacting to the moves on the chart that you identify to find a clean edge.
Learn Forex: Trendlines Help Traders of Any Market React In the Direction of the Trend
Drawing and trading off a trendline abides by the rules of successful trend following. When price bounces off a rising trendline, then you can confidently buy and hold until the trendline is broken and then your bias shifts from bullish to neutral or bearish. Drawing a trendline is as simple as connecting the higher lows in an uptrend and in the term of a downtrend, you can connect the lower highs.
The trendline above took a trader from the $700 per oz. level until a clear break of the trend line around the $1,625 per oz. level in May of 2012. Since the break of the trendline, which now has become resistance or a ceiling, price has dropped around $300 per oz. Trendlines are meant to guide you in the direction of the primary trend without over cluttering your chart.
Defined Trend Entry & Exit Levels With Price Channels
Price channels are sometimes known as Donchian Channels ®, after the Richard Donchian taught new traders how to follow trends in the Turtle Trading experiment of the 1980's. The beauty of following trends with Price Channels is that your entry (only in the direction of the trend) and your exits are precise. Of course, trading with price channels helps you take advantage of the momentum of the market hitting new highs in an uptrend allowing you to likely catch the biggest moves.
Learn Forex: Price Channels Put an Exact Number on Entry & Exit Points
Identifying Trend Entries with Moving Average Crossovers
Moving averages help traders find trends and trend entries so that you're trading with the wind at your back so to speak (If you're unfamiliar with a Moving Averages – Register for Our Free Course Here). The drawback to such a method is that because you're using the average price over a period of time, your entries will lag a system like Price Channels or Trendlines. However, the confirmation of moving averages to trade in the direction of the trend still is a valid method for catching the big moves that trend followers live for.
Learn Forex: Moving Averages Help Trend Followers Spot Entry / Exit Points
A Trend Following Entry is Easy, Exiting Is Hard
After you've adopted the belief and drive that you cannot predict the market but only ride the trends, moves like we saw in Gold over the last two days will be to your delight. However, you must become a statistical thinker and less concerned about win percentage because the big moves and wins will take care of a less than ideal win percentage. Lastly, trend following is a method that requires more drive to stick with a trend than analytical ability and sticking with the crucial money management rules that are designed to keep you trading next year and the year after next.
---Written by Tyler Yell, Trading Instructor
To be added to Tyler's e-mail distribution list, please click here.
In complement to this article, take this free 14 minute "Moving Average" course presented by DailyFX Education. In the course, you will learn how to filter worthwhile trends, identify support and resistance, and find which entries give you the highest probability trades.
Register HERE to start your FOREX learning now!
DailyFX provides forex news and technical analysis on the trends that influence the global currency markets.