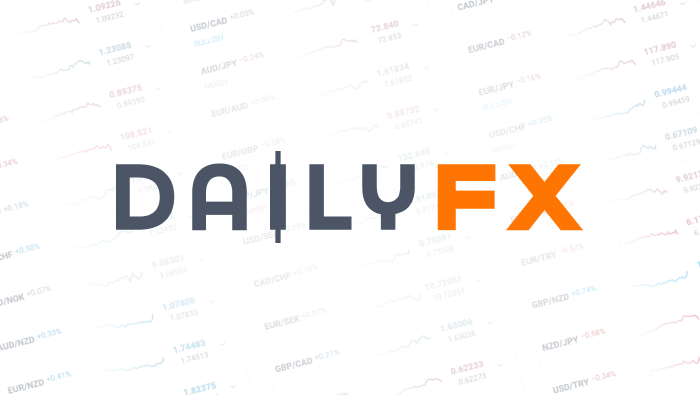 Dollar Options for a Clear Bearing
The Dollar is not particularly easy to project. It carries a lot of fundamental baggage with interest rate forecasting struggling to leverage the long-expected recovery from 2017's slide lower and the traditional safe haven role drawing debate over its appeal in our otherwise unique conditions. Picking a definitive view on the Greenback seems unreasonable, but assuming volatilty in the near future seems a safe bet. That being said, I like to evaluate options for a bullish or bearish outcome with a common vein of volatility.
For a bullish Dollar performance, we would likely require an extreme charge of risk averison or the currency's counterparts would need to universally collapse. Not highly likely, but certainly possible outcomes. If we find these favorable conditions, I will look to EURUSD to clear 1.1500 support as a technical milestone that gives additional speculative weight to a fundamental development on the exchange rates. Yet, even if we do see this progress in favor of USD, I will remain cautious of follow through with a progressive chase on any stop along the way.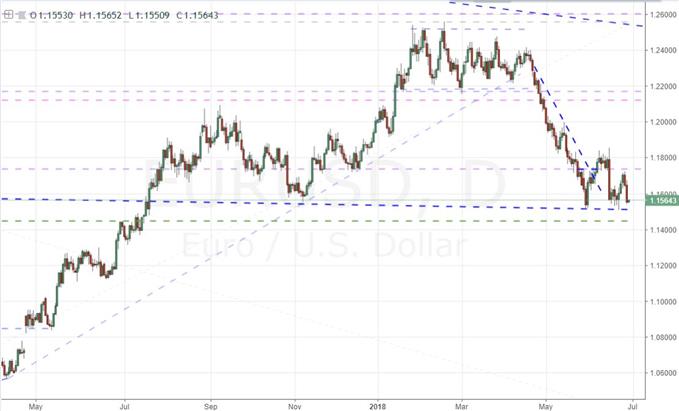 On the opposite end of the spectrum, I see more short-term interest on bearish opportunities against the Dollar after its multi-month advance. Among the majors, I like USDJPY close to trendline resistance around 110.75 as a trendline stretching back to October's swing high. A risk aversion could readily sweep the Dollar as an instigator which is my preferred scenario for USDJPY, but setting anticpation for strong follow through is a stretch in these frustratingly restrained markets.
From other pairs, I like the same counter-trend appreciation the USDCAD evokes. The Candian Dollar has developed persistent trends higher and then lower as the fundamental tide has changed. Having leveled up to a pivot and Fib combination at 1.34, there has been a clear point of hesitation. If we start to see a full stall shy of 1.3400 evolving into fresh daily lows, I will consider this a pair worthy of our attention and perhaps trades.
Finding the way outside of the United States' unpredictable headlines and market reaction, it is difficult to find a perfectly liquid pair that fits needs for consistency and opportunity. From CADCHF, we have an off the beaten path. With strong underlying trends from both currencies over the past weeks and months, many are just trying to shelter to avoid the harsh reprecussions in an overactive postion in a limited market. I will look for further retreat from this key pair with risk trends and perhaps policy diergence shaping the way.
DailyFX provides forex news and technical analysis on the trends that influence the global currency markets.