iShares 20+ Year Treasury Bond ETF (TLT) Stock Price
Note: Low and High figures are for the trading day.
iShares 20+ Year Treasury Bond ETF (TLT) news, analysis and forecasts for expert trading insights. Get price data, news, charts and performance.
TLT is the ticker symbol for the iShares 20+ Year Treasury Bond ETF. The high-quality pooled investment vehicle seeks to track the performance of an index comprised of long-dated bonds issued by the U.S. Treasury with remaining maturities greater than or equal to twenty years. Each TLT share represents an ownership interest in the fund's underlying portfolio and can be bought or sold like any other publicly traded security. Created in July 2002, managed by BlackRock and listed on Nasdaq, the TLT ETF offers investors a cost-effective and accessible way to diversify their holdings, reduce portfolio volatility, protect against market stress and risk-off episodes, or express a view on the outlook for long-term interest rates in one segment of the Treasury yield curve. Bond prices and interest rates move in opposite directions, so the TLT price will fall if interest rates increase or rise if interest rates fall.
View More
View Less
Learn more about the bear flag chart pattern @DailyFX below: https://www.dailyfx.com/education/technical-analysis-chart-patterns/bearish-flag.html
🇧🇷 Retail Sales MoM (DEC) Actual: -2.6% Expected: -0.7% Previous: -0.9% https://www.dailyfx.com/economic-calendar#2023-02-09
Bear flag developing on 4-hour $XAUUSD... Miss on jobless claims could bolster $USD and weigh on gold prices testing downside breakout/trendline support. $GC @DailyFXTeam https://t.co/s8gh98Osgw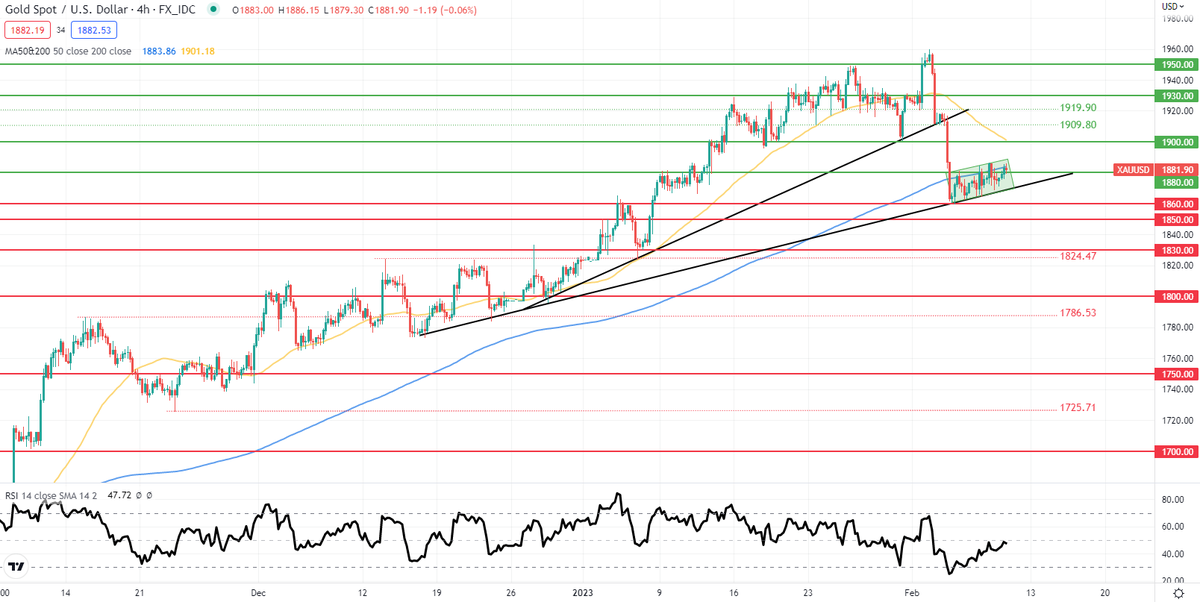 13:30:00
Initial Jobless Claims
(FEB/04)
13:30:00
Continuing Jobless Claims
(JAN/28)
13:30:00
Jobless Claims 4-week Average
(FEB/04)
15:30:00
EIA Natural Gas Stocks Change
(FEB/03)