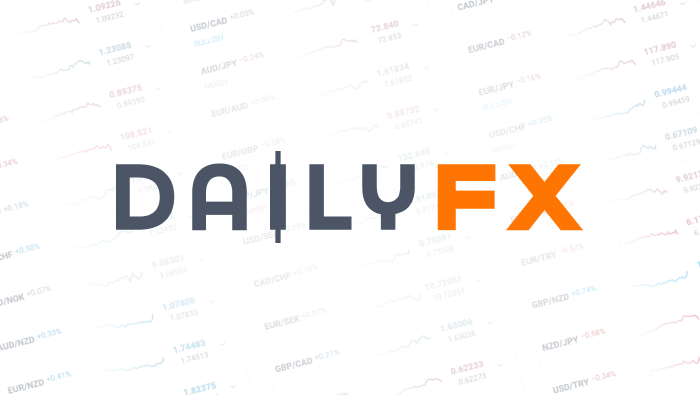 Why Aren't AAPL and GM Shares, USDCNH, Fed Rate Forecasts Not Lower on Trump's Threats?
What's on this page
Talking Points:
US President Donald Trump has been very vocal on where he believes markets should be as well as on policies with market influence

Despite driving the trade war forward, Trump has made clear his issues with a cheaper Yuan (and more expensive Dollar)

Rate hikes and the Fed have drawn the President's ire a number of times, while certain US companies (AAPL, GM) are new targets
Speculative futures traders are starting to ease back on their extreme Kiwi and Swiss positons, but how is the retail set positioned through NZDUSD, USDCHF and EURCHF? See retail traders positioning on these key pairs, all the FX majors, indices, commodities and more on the DailyFX sentiment page.
A President Can Leverage Serious Market Influence...Unless that Influence is Squandered
There aren't many people in the world whose perspectives and statements can lead to wholesale changes in broad markets' direction and tempo. The United States President happens to be one of those rare individuals that can leverage the power of office to render significant movement. This is not a reaction to the personal qualifications of the person that happens to occupy the role at any specific point in history. Rather, the influence comes with the unique powers bestowed upon the head of state to the world's largest economy. Of course, that power can be underutilized or exploited with the intent of generating a strategic impact. Donald Trump falls into the latter category. The President has not be particularly coy about his views on markets, policies and other aspects of the US and global systems that are not directly under his control. From monetary policy to the level of the currency to decisions made by leaders in corporate America, Trump has been remarkably vocal and clearly opinionated. There is considerable reach that he enjoys owing to his position including an ability to push forward on domestic policies, foreign relations, trade connections and even certain powers for engaging in a military conflict. Yet, as remarkable as the list may be, it does not cover all the material aspects of what drive speculators the most. That hasn't necessarily stopped the flow of rhetoric however. With his unchecked critiques, the President tests the effectiveness of his reach. Where he does not have explicit course for direct intervention, Trump relies on 'jawboning'; but that is only so effective as the air that tangible policy is in the wings. The more often threats or critiques are made with no consequence, the more complacent the markets grow towards the remarks. We may be further along this past than many yet appreciate.
Explicit Threats to Apple's and General Motors' Revenues Draws Measured Response
Until recently, much of the President's pressure has been applied to foreign issues and markets. Concern over uncompetitive trade practices and weak currencies bolstering the level of the Dollar were of primary interest. However, as economic conditions and financial charge have dissipated at home, critiques have started to land closer to home. In previous months, Trump has applied pressure to corporations in various cities and counties across the country looking to create jobs and industry in areas that had previously been underserved by broad bailouts in banking and autos. Yet, as the boom inevitably cools off, the President who has taken credit for various phases of the market's climb has sought out specific threats to his overarching policy agenda and campaign promises. General Motors has earned a place at the top of his list as of late. The company announced earlier this week that it was looking to discontinue certain models and layoff over 14,000 workers. In response, Trump has stated the company should maintain production in the US and close shop in a foreign satellite, otherwise he would target subsidies that have been in place to save the automotive giant during the industry bailouts in 2009. In Apple's case, the threat seems comparatively mainstream. Offhandedly, the President suggested that pushing ahead with further tariffs against China could also result in a 10 percent tax on imports of Chinese-manufactured Apple products like iPhones. If trade war between countries were to expand, it only makes sense that this exemption is consumed. These are very serious corporate threats on revenue, market cap and even existential stability in the case of GM. That said, both GM and AAPL shares have refused to tip into open collapse. If they were to tumble, it would likely carry a non-insignificant contagion to the general market; but why have these tickers not simply set course? Perhaps because the market is skeptical an attack on the US business sector would be pursued. If so, we should not be so cavalier to believe this administration would not take the unexpected course.
Chart of General Motors and Apple Share Price (Daily)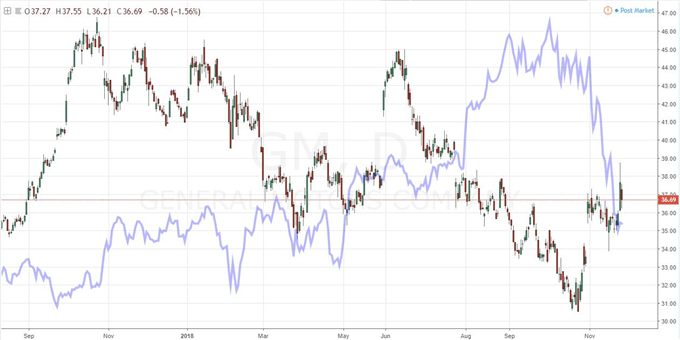 The Inherent Limitations in Talking USDCNH and Fed Funds Rates Lower
On a more systemic basis, the Chinese Yuan has drawn some of the most persistent complaints from the Trump administration over the past months. A rapidly depreciating Chinese currency seems an 'unfair' advantage to a country that has long be accused of unfair trade practices by many governments going back years. Nevertheless, USDCNH has refused to mark progress to overtake the closely watched 7.0000-mark. This is supposedly a 'line in the sand' for the Chinese policy authorities and is reportedly being protected by the People's Bank of China. That is remarkable as it could be construed as a means to sate the US President's anger, but it is more likely an effort to prevent fear that there is a capital flight from Chinese assets. The reciprocal logic of the situation between US and China is that the application of trade war tariffs on China would naturally lead to its currency's depreciation as capital flowed out of the country. Trump may dislike the breathing room the Yuan's depreciation creates under the pressure of his tariffs, but it is a (generally) natural occurrence pursuing such policies. Another frequent target of judgement recently has been the Federal Reserve and its leader Chair Jerome Powell. Starting by having his advisers criticize the tightening path the FOMC has been on since December 2015, the pressure has grown more overt and coming directly from the source. This past session, the President reiterated that he is not happy at all with Powell and there are reports that he is also upset with his Treasury Secretary, Steve Mnuchin, for the recommendation for appointment. With a relatively tight monetary policy regime, the Dollar appreciates during trade wars, the cost of debt is rising as US government deficits hit records and risk trends based on complacency and the yield chase are put on unsteady ground. Unfortunately for Trump, the Fed was purposefully established with explicit independence from government bodies to avoid political influence. We discuss the growing pressure from President Trump on the markets and the clear limitations his critiques are finding in today's Quick Take video.
Chart of the DXY Dollar Index and Implied Yield from December 2019 Fed Fund Futures (Daily)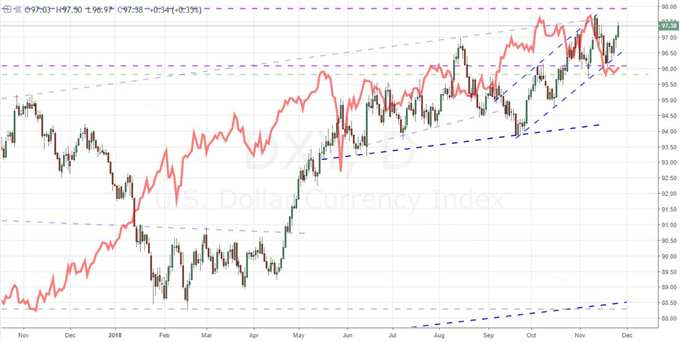 DailyFX provides forex news and technical analysis on the trends that influence the global currency markets.