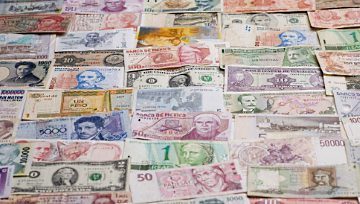 First Quarter 2019 Technical Forecasts for the Dollar, Pound, Gold, Equities, and More
The fourth quarter of 2018 produced key technical progressions in stocks, bonds, currencies, and commodities, setting up what should be a significant first quarter of 2019. Key technical developments such as the violent crash of energy prices, the sharp uptick in volatility in global equity markets, the potential reversal in precious metals, among others, will continue to produce opportunities across asset classes.
See all of the DailyFX Trading Guides from the Quarterly Forecasts to the Top Trading Opportunities, How to Trade Event Risk, Building Confidence in Trading and so much more.
Fading Excitement Leads to Range as US Dollar Bulls Shy Away from 98.00
For the 2019 open, the backdrop may be a bit more accommodating for a return of that prior theme of weakness in the currency. This is an environment that can keep FOMC policy in focus as the bank has recently started to slow projections for future rate hikes.
Despite Year-End Losses, Near-term Gains Not Out of the Question for the Euro
Since its low from mid-August 2018, EUR/USD has been locked in a sideways correction. This sideways correction appears incomplete so be mindful of a strong move higher to clean the chart congestion out.
GBP/USD Shows Little Sign of Relief from Bearish Pressure
As we look towards the opening quarter of 2019, focus will continue to fall on Brexit and until these risks dissipate, volatility may indeed persist. Brexit uncertainty keeps focus on that 1.2500 level, whereby a firm break below could see a new range of 1.2000-1.2500 throughout the quarter.
Why USD/JPY Prices Might Fall in Q1 2019
Prices failed to push above the horizontal range of resistance between 114.37 and 114.73 outlined in the Q4 2018 forecast. This area is created by combining the highs achieved in May, July and November 2017. This leaves USD/JPY facing the threat of reversing upside progress achieved over most of last year.
WTI Crude Price Range at Best, Bear Breakdown at Worst
Technically, only a break above the cloud that stretches from $53-$60 would shift the view from neutral at best or bearish at worst in a similar vein of 2014 to neutral. Until then, the focus remains sideways or down.
Pullback to Offer Opportunity in Early 2019
The recovery in Gold prices continued in the fourth quarter of 2018 after rebounding off confluence support near 1171 back in August. As traders make their way into the first quarter of 2019, interim support rests at 1236 backed by the December open at 1220.
Stocks May Rebound but Any Rally Not Expected to Last
Last quarter, the scene for stocks got progressively uglier, highlighted by an unusually weak December. In 2019, expectations are for the S&P 500 to suffer significant losses at some point, after having completed a five-wave bullish sequence off the 2009 low.
DailyFX provides forex news and technical analysis on the trends that influence the global currency markets.