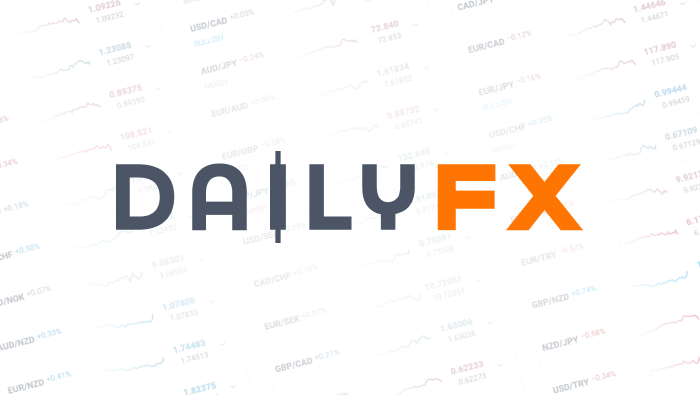 Euro at Risk from Brexit and Trump Fallout, Warns European Central Bank
Talking Points
- ECB says growing political uncertainty in Euro area could reignite global risk aversion.
- The Financial Stability Review report warns of growing risks of global market corrections.
- The central bank is worried about political uncertainty in the region; as a reminder, Italian constitutional referendum is on December 4.
The Euro has been busy ignoring positive data this week as market attention has quickly (and justly) refocused on political issues in the region. EUR/USD barely moved after Wednesday's better-than-expected Eurozone PMIs pointed to stronger growth in Europe. Likewise, the pair – among other EUR-crosses like EUR/GBP and EUR/JPY - refused to be bothered today despite the upbeat news that German business confidence has hit a two-year high.
Chart 1: EUR/GBP 5-minute Chart (November 24, 2016 Intraday)
The rampant US Dollar rally is one factor stalling the Euro. Despite thin-pre Thanksgiving trading, it has just hit a fresh 13-year high; earlier this month, the German-US 2-year yield spread widened out to a 27-year high. Interest rate differentials have been revived as a major source of weakness for EUR/USD. The other is rising political risks. Like the Roman Empire watching the approaching hordes of Vandals, the Euro is rooted in fear of the anti-establishment sentiment sweeping the Western world. According to Senior Currency Strategist Christopher Vecchio, President-elect Trump's winhas reinvigorated populist sentiment across Europe; this is the latest iteration of the existential nightmare Brexit wrought onto the Euro.
This was demonstrated by the surprise news at the weekend that former President Nicolas Sarkozy was knocked out of the race to become the French Republican party candidate in next year's elections, raising the prospects of a major political upheaval in Europe's second largest economy: that Marine Le Pen, of the National Front party, could be France's version of Nigel Farage or Donald Trump.With elections also due next year in the Netherlands and Germany, not forgetting next week's Italian referendum (December 4), there's growing concern the European Union will continue to face the rise of anti-EU parties that threaten the bedrock of the European Union.
This anxiety has again been illustrated by the twice-yearly Financial Stability Review (FSR) published by the European Central Bank Thursday, which identifies a risk of "global risk repricing leading to financial contagion, triggered by heightened political uncertainty in advanced economies and continued fragilities in emerging markets."
The ECB's FSR said that "more volatility in the near future is likely and the potential for an abrupt reversal remains significant amid heightened political uncertainty around the globe and underlying emerging market vulnerabilities." It added that "elevated geopolitical tensions and heightened political uncertainty amid busy electoral calendars in major advanced economies have the potential to reignite global risk aversion and to trigger a major confidence shock."
It went on to say it's too early to appraise the long-term impact of the seismic Brexit and US Presidential votes. "The upcoming UK-EU negotiations remain subject to considerable uncertainty not only in terms of duration and outcome, but also their long-term economic impact," it said. The FSR added that "financial stability implications for the euro area stemming from changes in US economic policies are highly uncertain at this point in time."
Chart 2: EUR/USD 5-minute Chart (November 24, 2016 Intraday)
From a trader's point of view, the outlook is not necessarily bad news: concerns over financial instability can breed volatility, which creates opportunity. For now though, with US markets closed for the Thanksgiving holiday, traders will have to be patient until market liquidity stabilizes next week: the Euro was little changed against the Dollar at the time of writing, with EUR/USD at 1.0557.
Read more: Dollar Extends Rally into Holiday Liquidity Drain
--- Written by Oliver Morrison, Analyst
To contact Oliver, email him at oliver.morrison@ig.com
DailyFX provides forex news and technical analysis on the trends that influence the global currency markets.